8 SIBO Soup Recipes To Keep You Warm
Soup is the best comfort food that will easily warm you up on a chilly night. Not only is it nourishing and easy to prepare, but it's also a great addition to the list of SIBO diet recipes that can be helpful for your gut health.
If you need some ideas on how to prepare a soothing, warm bowl of soup during the colder months, here are 8 SIBO soup recipes from my SIBO Soups eCookbook you can try at home. Take note that the above recipes can be easily modified. If you have an allergy or intolerance to something, just omit that ingredient or swap it for something that you like or can tolerate.
Vegetable Stock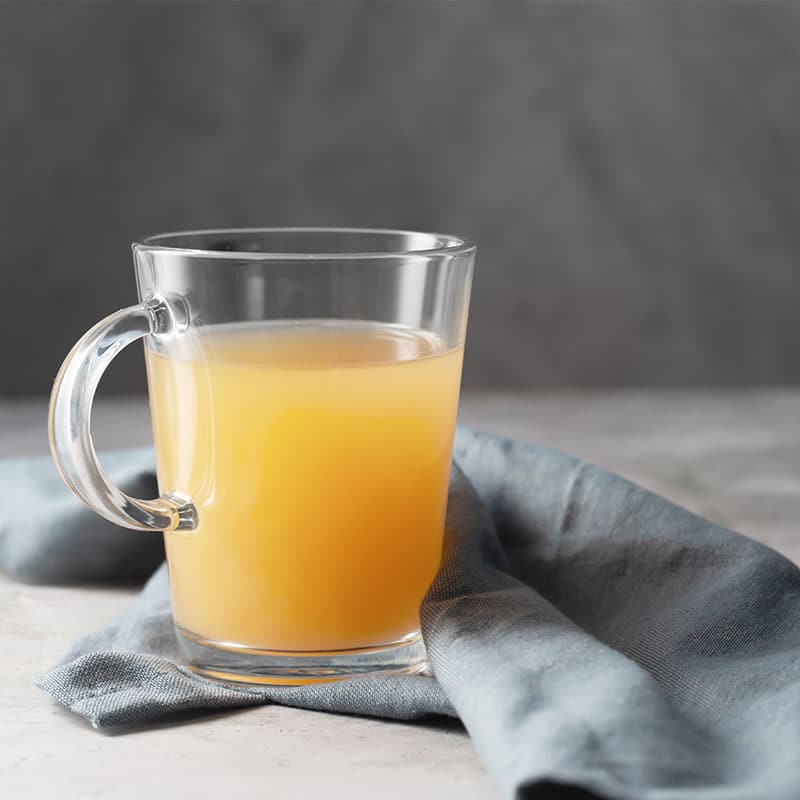 Vegetable stock can be used for many dishes. Some people might think that it's difficult to prepare, but making your own is actually simple. This SIBO soup recipe is also perfect if you have vegetable scraps like carrots, spring onions, and celeriac. You can use the stock immediately or you can store it in the freezer for up to 6 months. Get the recipe here.
Roasted Tomato and Basil Soup
This roasted tomato and basil soup is a comforting classic that everyone will enjoy. I personally love this recipe because it's delicious, gluten-free, SIBO friendly, and creamy even without cream. If you can tolerate parmesan cheese, you can sprinkle some freshly grated parmesan on top to make a cheesy version of this soup. Learn how to prepare this soup here.
Broccoli and Pumpkin Curry Noodle Soup
This is an all-time favourite amongst my SIBO community because it is hearty, delicious and incredibly satisfying. Perfect on a cold winter's night. To make this soup extra filling, I added some rice noodles. If you're not ready to try rice noodles yet, you can omit them or swap them for zucchini noodles. Check out the recipe here.
Vietnamese Chicken Pho
Did you know that you can make your own SIBO friendly Vietnamese chicken pho? Now there's no need to go to a Vietnamese restaurant just to enjoy this classic dish. My SIBO friendly pho is easy to prepare and only needs a few fresh ingredients and you're good to go. It's a comforting meal that will leave you feeling full and satisfied. Get the recipe here.
Japanese Duck Ramen Noodle Soup
Get your noodle fix with my version of the Japanese ramen. Don't be scared by cooking duck, once you've got the hang of it, this soup will regularly feature on your weekly meal plan. This ramen recipe has a flavorful broth that everyone will definitely love. It's so much healthier than a traditional ramen and it's SIBO friendly, too. See the recipe for more details.
Clam Chowder
There's nothing like a hearty soup during colder months. This dairy- and gluten-free clam chowder is actually very easy to make using pantry ingredients. If you can't get fresh clam meat, you can substitute it with canned clam meat. Get the recipe here.
Pea and Ham Soup
A comforting soup that can brighten up your cold days. I always love how colorful and tasty this pea and ham soup is. If you want to make it more special, top it off with strips of bacon and freshly cracked black pepper. Check out this recipe for more details.
Tomato and Meatball Soup
Who doesn't love tomato soup and meatballs, right? It's like the soup form of the classic spaghetti and meatballs. This is a perfect weeknight meal that you can impress your family or guests with. Find the recipe here.
What Will You Be Cooking?
I hope these 8 SIBO soup recipes will make eating for SIBO more delicious and exciting during the cooler months. Head to the comments section below and tell me what you will be cooking.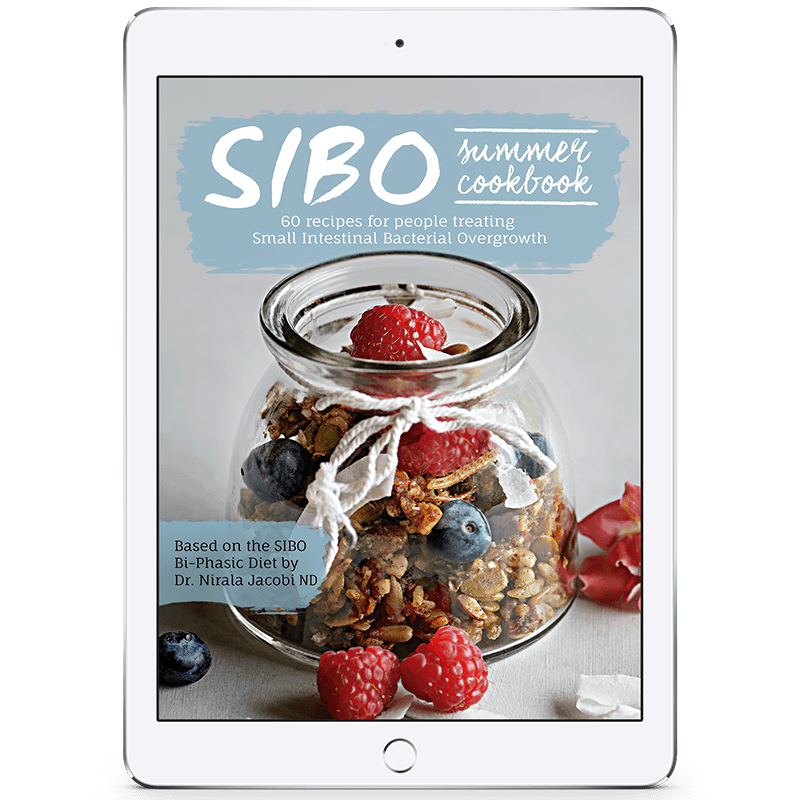 Need More Recipe Inspiration?
My SIBO Summer eCookbook features gorgeous summer produce, giving you a wide array of meals which are perfect for the warmer summer months. I used a wide range of ingredients that will leave you feeling satisfied and happy to be eating a SIBO-friendly meal. Order Today