Who doesn't love tomato soup and meatballs, right? It's like the soup form of the classic spaghetti and meatballs. This is a perfect weeknight meal that you can impress your family or guests with.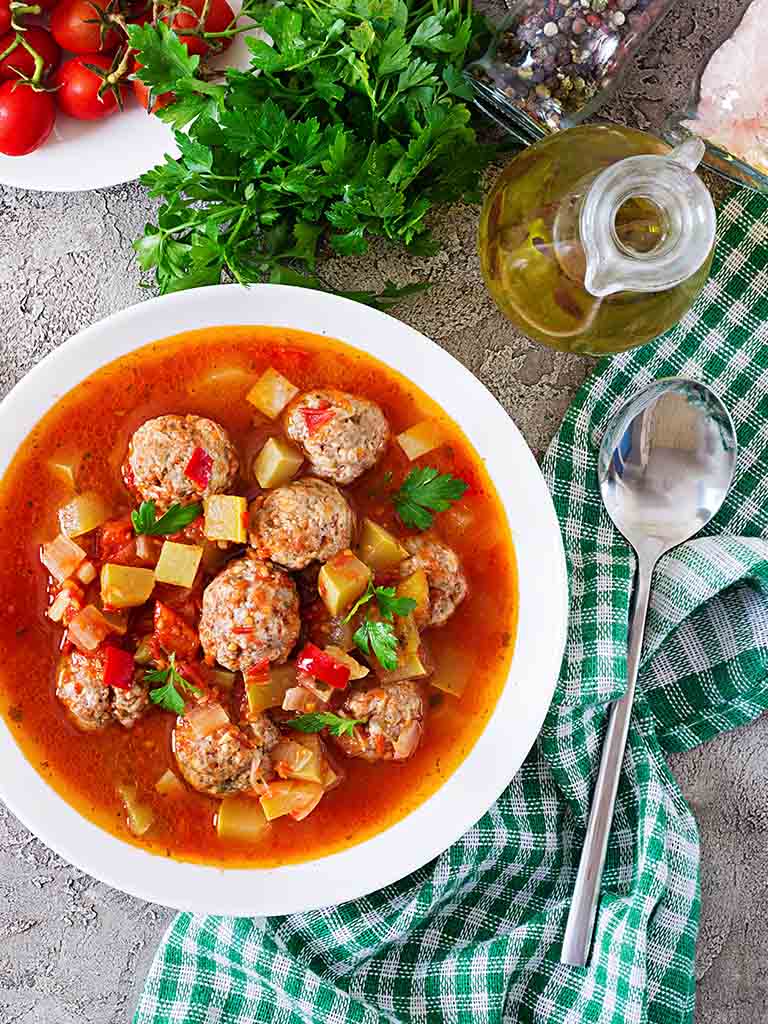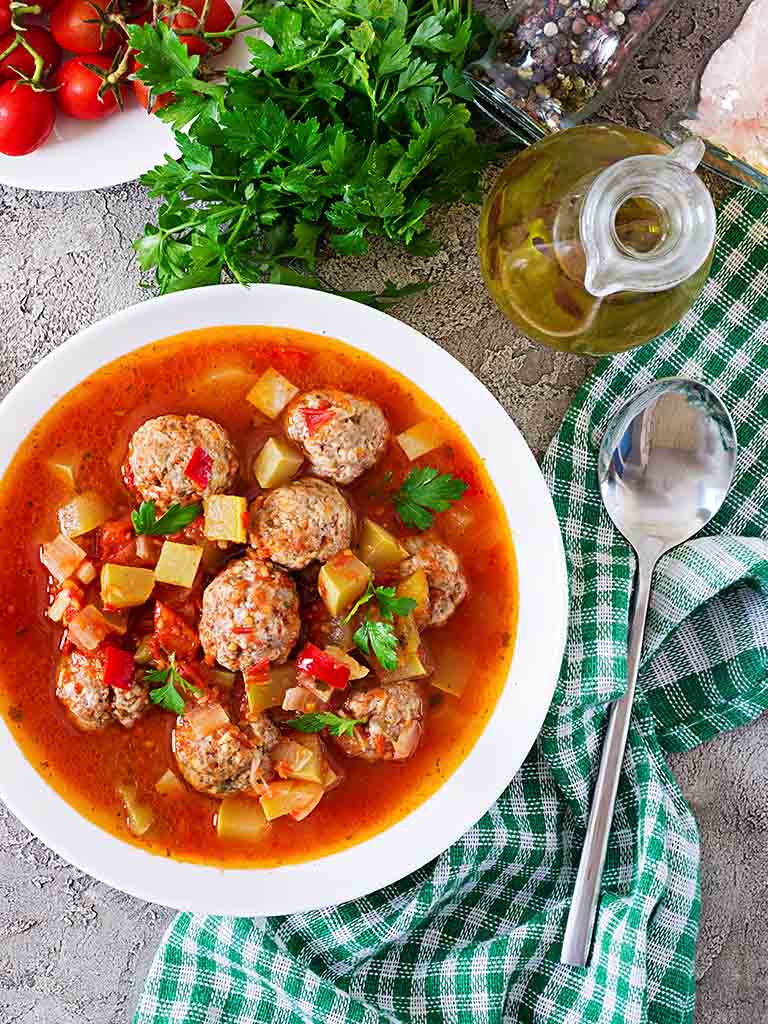 Ingredients
Meatballs
1 lb ground beef
3 oz grated parmesan (optional)
1 egg
½ tsp each dried basil, thyme and oregano
1 tsp salt
½ tsp pepper
Soup
4 cups beef stock
14 oz tin diced tomatoes
3 cups tomato passata
6 scallions, green part only, chopped
2 potatoes, cubed
1 red pepper, diced
2 bay leaves
Salt
Pepper
Handful of parsley, chopped
Method
Place the beef, parmesan (if using), egg, dried herbs, salt and pepper in a large bowl. Using your hands, mix thoroughly then roll into small balls. Place on a large plate and refrigerate until required.
In a large soup pot, add the stock, tomatoes, tomato passata, scallions, potatoes, red pepper and bay leaves. Bring to a boil then simmer, covered, for 10 minutes. Slowly lower in the meatballs one by one, then continue simmering for a further 15 minutes or until the meatballs are cooked through and the potato is soft. Taste and season with salt and pepper accordingly.
To Serve
Divide between 4 bowls and top with chopped parsley.
Tell your friends
Why not share the love? We love it when you tell your friends about The Healthy Gut Recipes. Simply click one of the icons below to share it with your favourite social media platform.