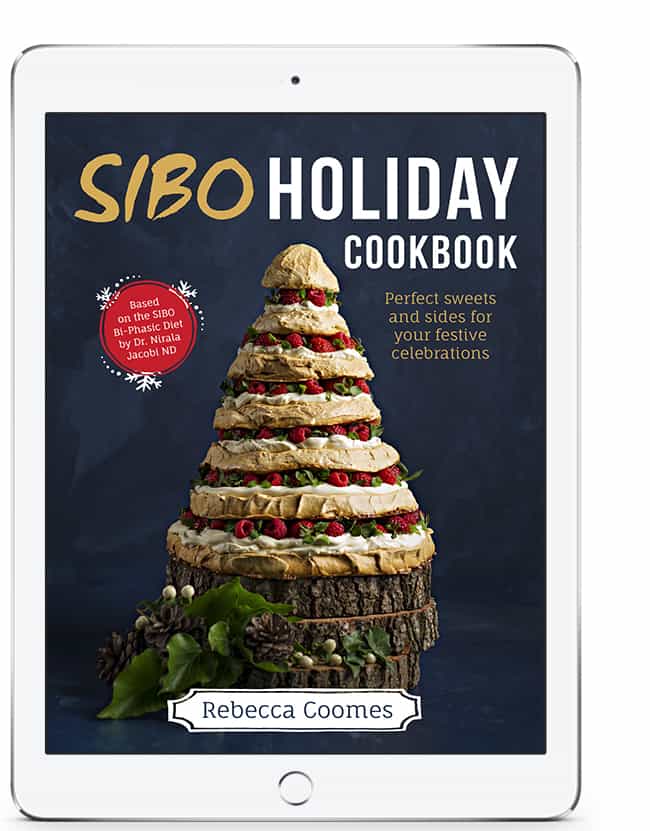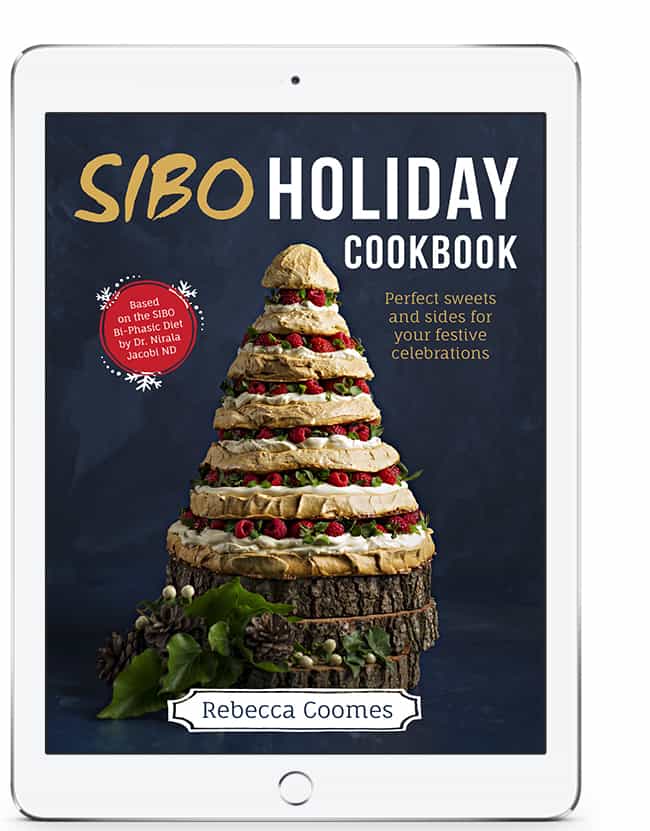 Don't feel deprived this holiday season!  The SIBO Holiday eCookbook is bursting with SIBO-friendly appetisers, sides, desserts and sweet treats.  All recipes are based on the SIBO Bi-Phasic Diet by Dr Nirala Jacobi ND and clearly list what phase they are suitable for.
Enjoy sensational appetizers and entrées as a perfect way to start your festive day.  Vegetable side dishes will pair perfectly with any meats you roast.  Delicious desserts will seriously impress your guests.  Why not whip up some baked goods, perfect for gifts or a little treat.
All recipes are 100% gluten-free and soy-free.  There are dairy-free, grain-free, sugar-free, and low FODMAP options available. Recipes list AU and US measurements, temperatures and ingredient names.
Order your copy today to have it emailed to you immediately.
Available as a digital download
Note: Australian residents will be charged GST at checkout.
Look Inside The SIBO Holiday eCookbook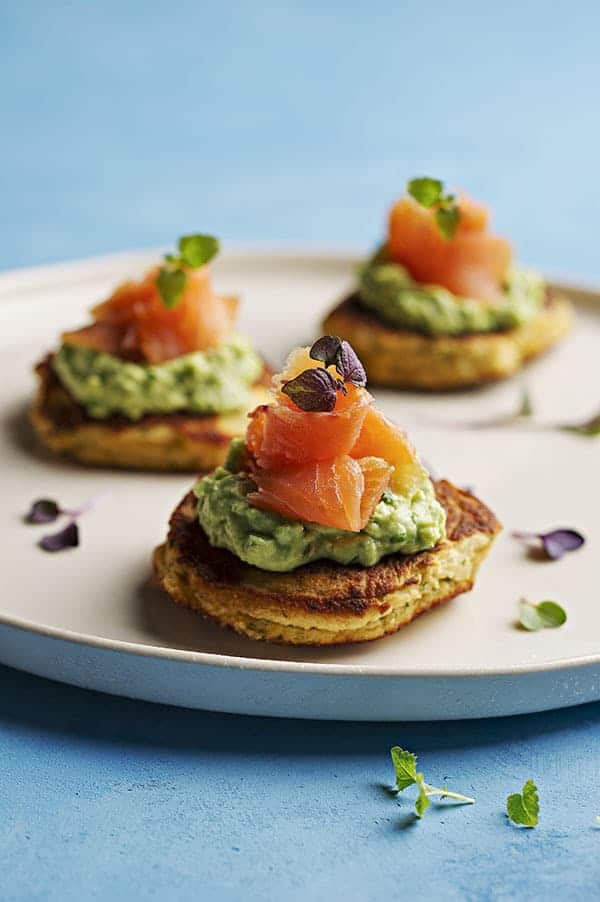 Creamy carrot and parsnip gratin
Chocolate raspberry marshmallow slice
Mini Christmas puddings with vanilla custard
Lentil salad & Red cabbage slaw
Smoked trout bites with lemon aioli
Coconut crumbed prawns with a ruby grapefruit salad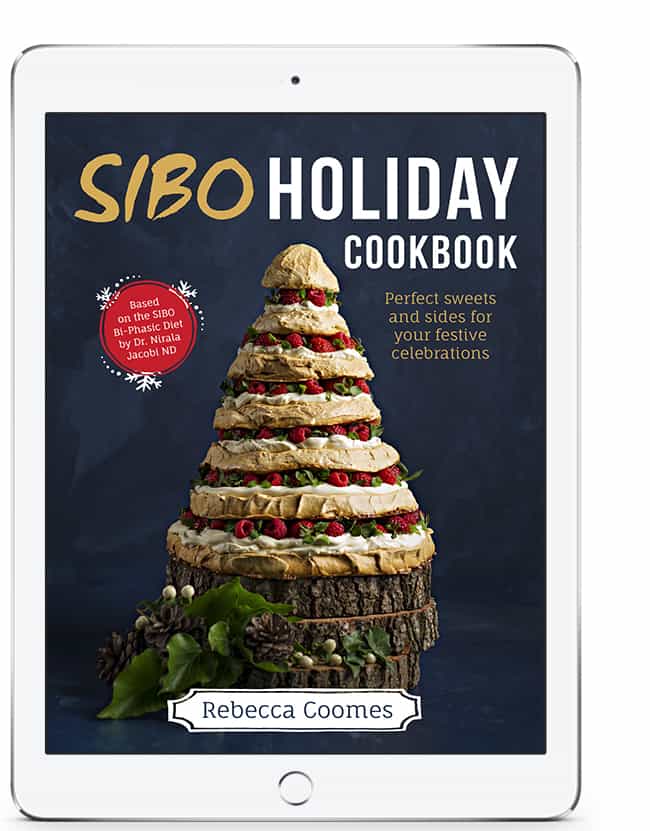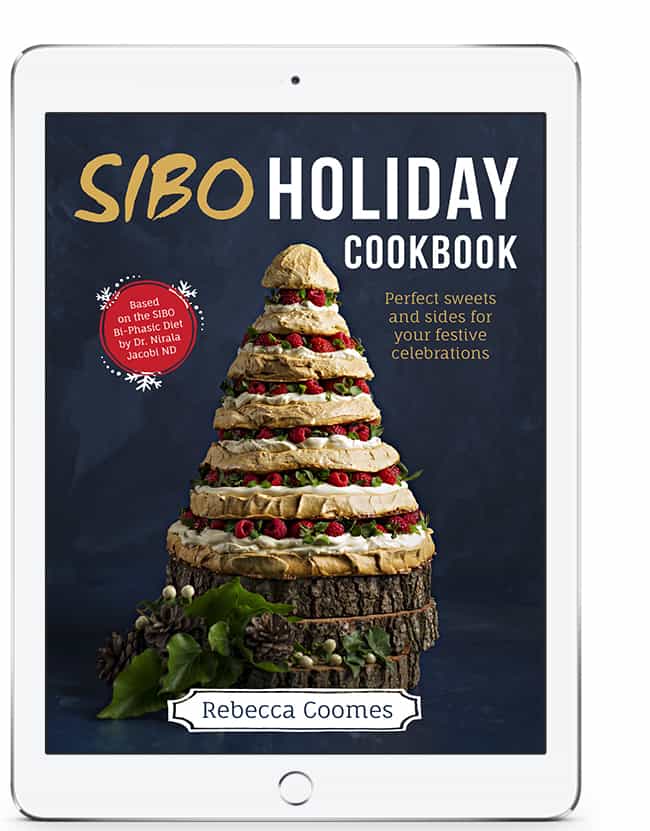 Order Today!
Enjoy the SIBO Holiday eCookbook today. 100% gluten-free SIBO friendly recipes. All recipes contain AU and US ingredient names, temperatures and measurements. Available immediately via email.
SIBO Holiday eCookbook Reviews
A million thanks to The Healthy Gut team for this inspiring collection of SIBO friendly recipes. I had been on the SIBO diet for two months and was really struggling to bring variety to my cooking. Too busy (and unwell) to be creative, I just kept falling back on the same safe recipes. And we can all agree how limiting and boring that can be! I was blown away by the coco-nutty-bites, they genuinely taste like truffles. After weeks of deprivation, discovering something so delicious, that was SIBO friendly, almost made me cry. I have been able to cook for my whole family from this recipe book, which is such a blessing because it's difficult enough wrapping your head around the SIBO diet, without having to cook multiple meals! I would recommend this cookbook to anyone trying to treat SIBO, whether you're new to the diet or have been on it for a while and need inspiration.
In my years of treating SIBO, the most difficult commitment for my patients has been the SIBO diet. It is an intentionally restrictive diet to reduce the fermentation of food by bacteria in the small intestines. In addition to treatment, I designed this two-phased diet for people to follow for 3 months, but because it makes them feel so much better, people typically stay on it longer. Once treatment is completed, however, transitioning to a whole foods, varied diet is the goal. There are many resources for SIBO diets on the internet, but in my experience, most are far too lenient (or confusing) that can lead to SIBO relapses. I am so glad that Rebecca has written this book, and especially glad since she herself has overcome SIBO with the right treatment and diet protocol (as I recommend on www.sibotest.com). What better person to write this book than someone who has experienced it herself. The phased diet tables are easy to understand and the recipes are delicious. I am thankful that SIBO sufferers will now have this valuable tool to help them navigate through the treatment towards the path of health.
Dr Nirala Jacobi ND, SIBO Test