The Healthy Gut is a platform for people wanting to learn more about gut health and Small Intestinal Bacterial Overgrowth (SIBO).  Bringing together information on current research, interviews with leading specialists, recipes and lifestyle tips, The Healthy Gut will support you to live well with SIBO.
The Healthy Gut was founded by Rebecca Coomes in 2015 after she was successfully treated for SIBO after a lifetime of chronic illness.  During her six month treatment, she was surprised to find few resources for people with SIBO, and became determined to make the journey of the SIBO patient easier.
At The Healthy Gut, we passionately believe that you deserve to live life free from chronic illness and pain.  We are committed to supporting you throughout your journey with SIBO; from pre-diagnosis all the way through to recovery.  Because we know you want to regain your health and life a happy, healthy and fulfilling life, free to do everything (and eat everything) you want.
Meet Rebecca
Rebecca Coomes was born two months' premature and was chronically unwell for most of her life.  At age 36, she was desperate to find a solution after countless visits to doctors (not to mention the thousands of dollars she spent on tests and appointments).  In frustration, Rebecca turned to the internet to research a possible underlying cause.  She stumbled across a naturopath who specialised in gut health and was able to quickly diagnose her with Small Intestinal Bacterial Overgrowth.
Today, Rebecca is free from SIBO and her health has transformed.  She feels like she is finally living the life she knew she deserved.  She rarely gets sick, and when she does, her body is able to cope with it easier than ever before.
Rebecca is the author of the world's first SIBO Cookbooks: SIBO Summer Cookbook, SIBO Family Favourites Cookbook and SIBO Christmas Cookbook.  She is the host of The Healthy Gut podcast and SIBO Cooking Show and is regularly asked to speak at events on gut health and SIBO.
She is a passionate cook and loves nothing more than hitting the kitchen and whipping up a tasty treat.
SIBO is hard
We get it. Managing a chronic illness like SIBO is hard.  It can seriously suck sometimes.  Being an 'invisible' illness for many people, it can be hard for others to understand exactly what we're feeling.  Abdominal pain, bloating, constipation, diarrhoea, nausea, burping, flatulence, food sensitivities, brain fog, anxiety and depression aren't always visible.  It can make this condition feel very isolating and like no one understands what you're going through.
Having SIBO can mean you miss out on things.  Going out for pizza with friends becomes challenging.  Having a spontaneous day trip can be fraught with anxiety, wondering where the closest toilet is. And then if you do relax, you can end up crippled in pain for hours, or even days, as your system processes the foods you have eaten.
Many doctors and medical practitioners still don't know about this condition and those that do don't always fully understand it.  We need to become our own private investigators, researching causes, treatment options, diets, supplements and everything in between.
At the end of the day you are exhausted, feel sick and in pain and just wish someone would give you a big hug and make it all better.
We're here to help
We work with people all around the world who are looking for support and guidance on how to live well with SIBO.
We support people through our SIBO Coaching Program, we share education and knowledge via The Healthy Gut podcast, we inspire with delicious SIBO friendly recipes on our SIBO Cooking Show and SIBO Cookbooks and most importantly, we bring people together so they are part of something bigger than themselves: a community of like-minded people who are supporting each other to be well.
Take back control of your life from sibo
Are you sick and tired of feeling sick and tired? Introducing the new SIBO: Back to Basics Coaching Program
As Seen On
We love sharing everything we've been up to. Below are some recent articles and interviews that we, and our recipes, have had the pleasure of being featured in lately.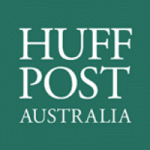 The Huffington Post featured our dairy free Passionfruit Parfait that is fresh, fruity and incredibly easy to make. While our easy, Chocolate and Pomegranate Tart with colourful pomegranate arils will delight even die-hard chocolate fans.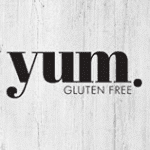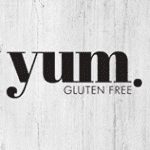 Rebecca Coomes shares with Yum. Gluten Free how she truly brought her life back after her life-changing SIBO diagnosis.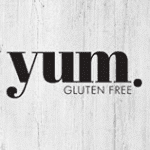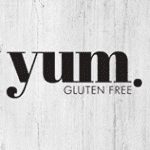 Yum. Gluten Free featured our gluten-free Prosciutto, Egg and Capsicum Muffins that can be a great on-the-go meal or snacks so you never get caught with nothing to eat.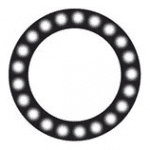 Who says pizza is only for dinner? The Carouselfeatured our Breakfast Pizza that can be enjoyed at any time of the day.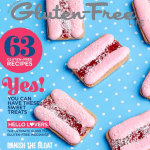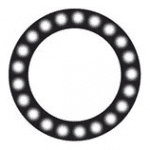 The Carousel featured our SIBO-friendly butter chicken that packs a flavour punch and tastes just as good as the real thing, without causing any irritation!
How and where to eat for a healthy gut? Rebecca shares with The Weekly Review plenty of tips for what and where to eat on a restricted diet.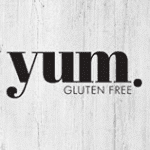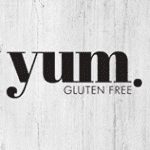 Yum. Gluten Free featured our gluten-free Crispy Chicken Strips with Lime Aioli. They're easy to make and will be sure to be a hit in your household.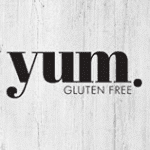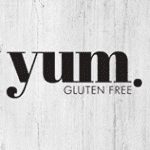 Check out Yum. Gluten Free for our delicious, decadent, AND SIBO-friendly Choco-Coco-Nutty Bites best enjoyed in small doses.
Do you wonder if fermented foods are right for you? Check out Rebecca Coomes' article on Nourish Melbourne on why they're not for everyone.
InDaily featured our to-die-for Chocolate and Pomegranate Tart that has no refined sugar, dairy or eggs. This tart looks heavenly and is a perfect end to a dinner party or special meal, and will keep for several days in the fridge… if it lasts that long.
Listen in as Rebecca Coomes talks to Ann Creber of 3MDR 97.1's The Good Life about her life-changing SIBO diagnosis, and how it inspired her to share her love for cooking by creating meals that are both delicious and SIBO-friendly.
Jacki Mitchell of 98.7 RPP FM's Taking Care of Business talks to 4 Inventors and Innovators, including our own Rebecca Coomes. Rebecca shares how The Healthy Gut was borne from the need to provide support for folks who, like herself, have been diagnosed with SIBO. She also talks about The Healthy Gut coaching programs, and her SIBO Family Favourites Cookbook.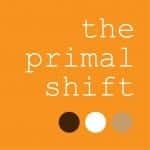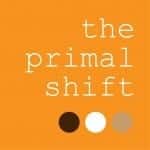 Rebecca Coomes chats with Jo Fitton and Crystal Fieldhouse of The Primal Shift about all things gut health, turning passions into professions, and making food sexy again. Listen to the podcast episode, and check out their other fantastic episodes as well!
Rebecca had the pleasure of joining Tim Reid, from Small Business, Big Marketing to chat all about The Healthy Gut, how it started and, where it's going.
Podcast Appearances
Rebecca is a social butterfly and loves to chat. When your journey to gut health is so good, you have to share it! She's had the opportunity to do just that as a guest on these podcasts.