Did you know that you can make your own SIBO friendly Vietnamese chicken pho? Now there's no need to go to a Vietnamese restaurant just to enjoy this classic dish. My SIBO friendly pho is easy to prepare and only needs a few fresh ingredients and you're good to go. It's a comforting meal that will leave you feeling full and satisfied.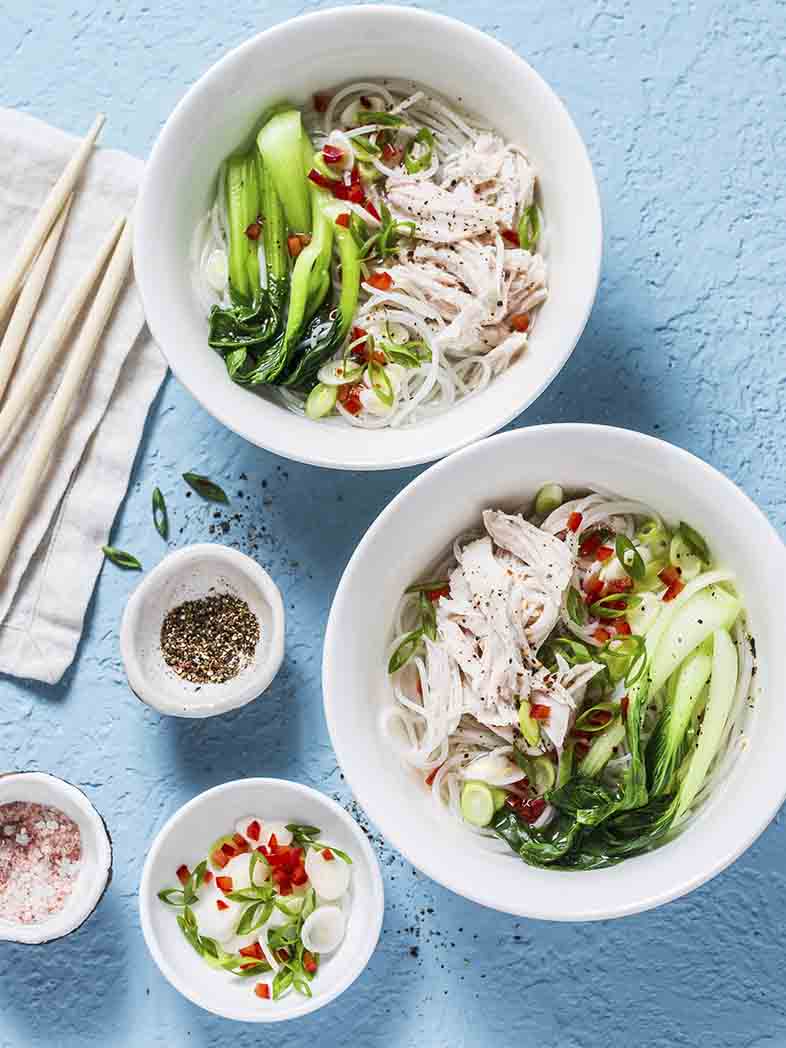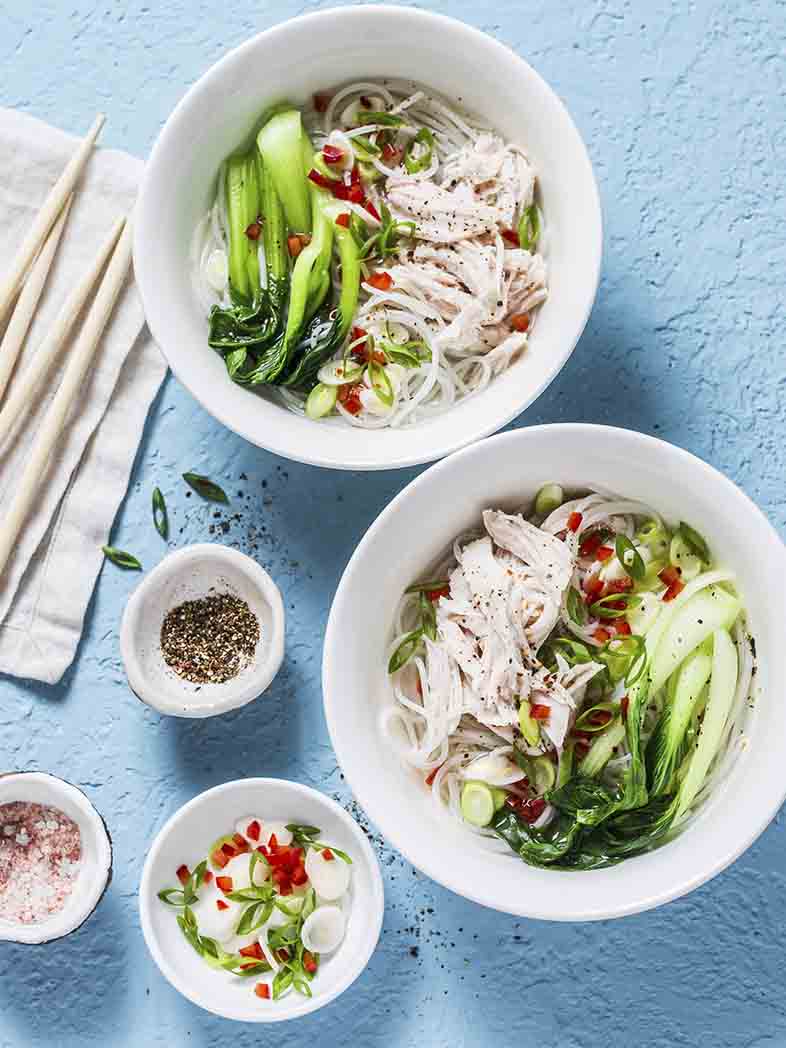 Ingredients
6 cups chicken stock
6 oz cooked, shredded chicken
6 oz dried rice noodles
2 bok choy, quartered
1 bunch Chinese broccoli
1 long red chili
2 scallions (green part only if Low FODMAP)
Salt
Pepper
Method
Prepare your rice noodles. Place them in a large bowl and cover with warm water. Allow to soften, then drain and set aside.
Place the chicken stock and shredded chicken in a large pot and bring to a simmer. Quickly add the bok choy and Chinese broccoli into the stock to blanch them, then take the pot off the heat.
To Serve
Divide the noodles between 4 large soup bowls. Pour over the stock mixture, ensuring each bowl has equal amounts of chicken and vegetables. Garnish with chopped chili and scallions. Season with salt and pepper as required. Serve immediately.
Note
Bok choy and Chinese broccoli can be found in Asian supermarkets.

If making your own chicken stock, retain the chicken meat from the stock and shred it for your pho recipe.
Tell your friends
Why not share the love? We love it when you tell your friends about The Healthy Gut Recipes. Simply click one of the icons below to share it with your favourite social media platform.