Inspired by my travels around Croatia, these skinless cevapcici 'sausages' are perfect on a SIBO diet. Flavoured with spices, they are cooked on the BBQ which imparts a lovely smoky flavour. The use of three different meats give them a unique texture. Use higher fat meat - it will keep the cevapcici succulent and tender.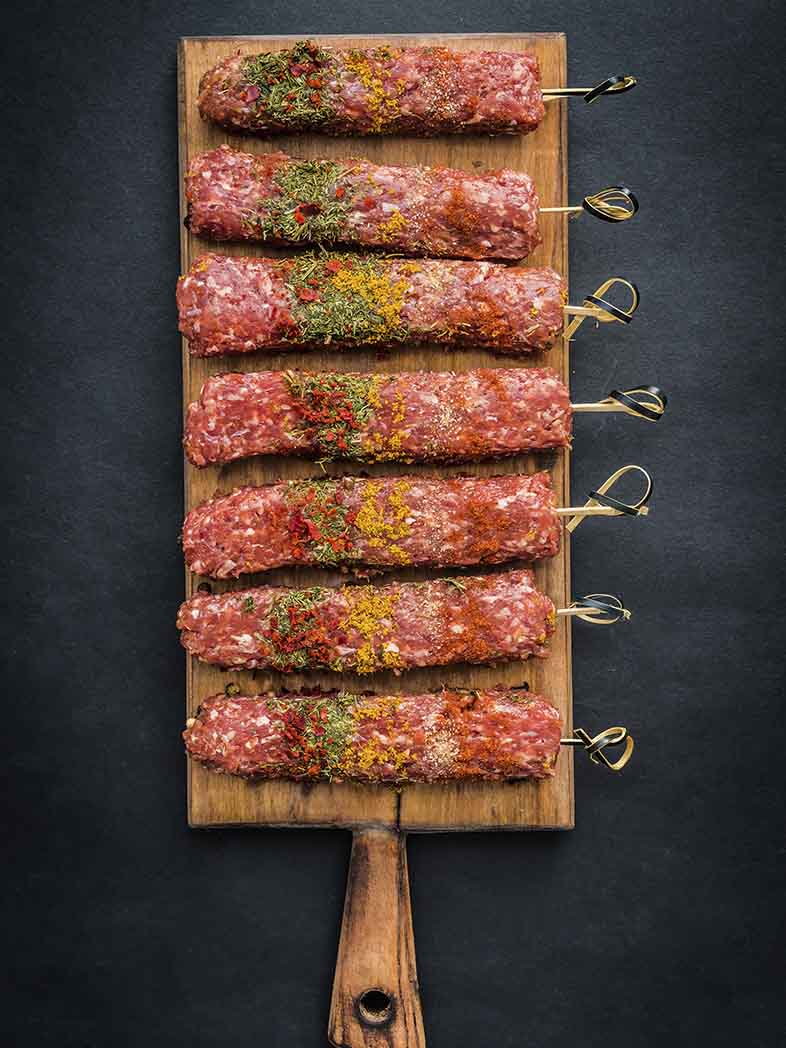 Ingredients
1 lb ground beef
10 oz ground lamb
10 oz ground pork
2 tsp ground black pepper
1.5 tsp salt
1 tsp sweet paprika
1 tsp cayenne pepper
1 tsp baking soda
1 egg white (optional)
Method
Place all ingredients in a large bowl. Mix well with your hands, until the mixture is well combined and has softened.
Taking a small handful at a time, roll the mixture into a small sausage shape. You can leave them like this or thread a metal skewer through the centre of them. Place on a lightly oiled plate and repeat until the mixture has been turned into sausages.
Cover with clingfilm and refrigerate for an hour or until required. Refrigerating your cevapcici will help them to firm up.
To Cook
Heat your BBQ grill or flat plate over medium heat. Add your cevapcici and cook until cooked through.
To Serve
Cevapcici are delicious served with a Greek Style Salad and a dollop of smoked paprika mayonnaise. To make your own, follow our mayonnaise recipe here and stir through 1 teaspoon of smoked paprika at the end.
Tell your friends
Why not share the love? We love it when you tell your friends about The Healthy Gut Recipes. Simply click one of the icons below to share it with your favourite social media platform.