You will never go back to eating store bought dips once you've tasted this taste sensation! Make sure you have people to share it with as you won't be able to stop at just one bite.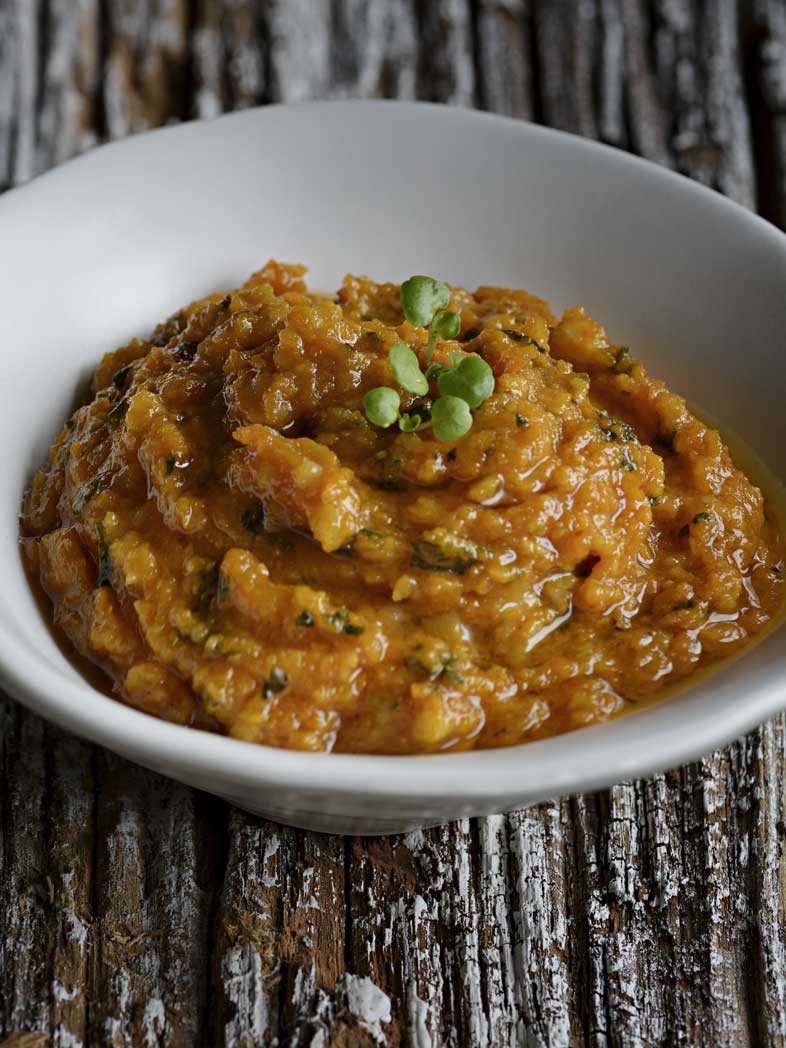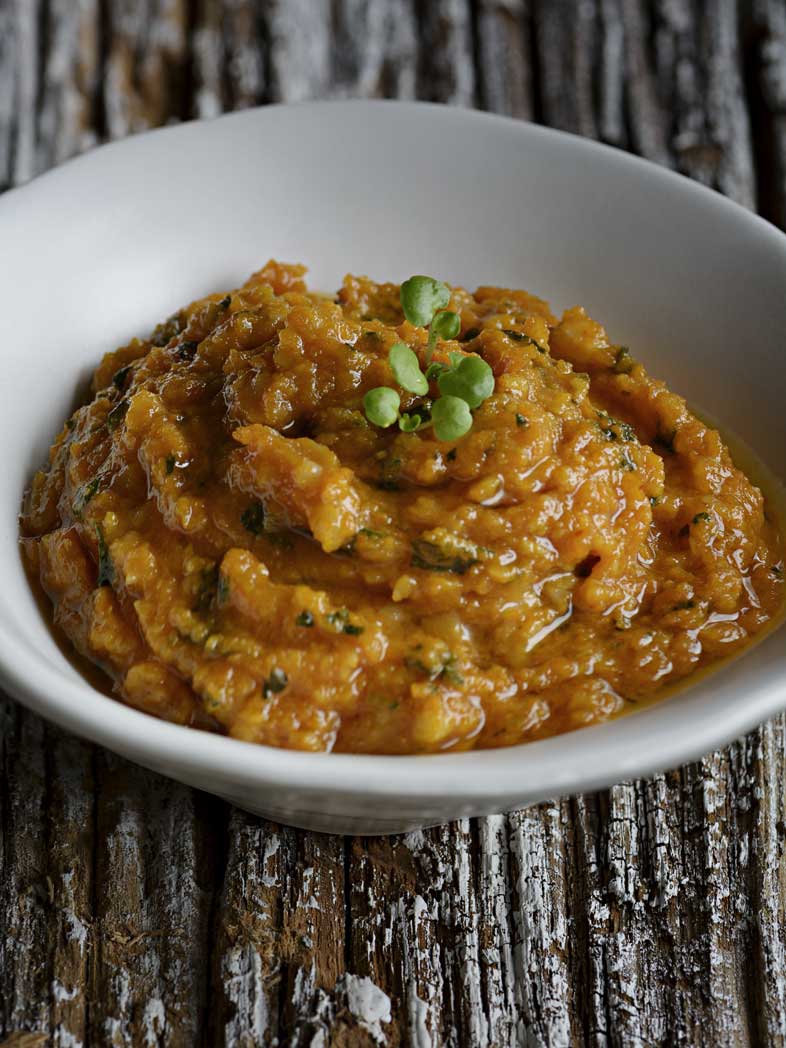 Ingredients
8 oz squash (raw weight)
¼ bunch fresh basil, leaves picked
½ cup macadamia nuts, toasted
2 tbs olive oil
½ lemon, zest and juice
½ tsp ground smoked paprika
Salt and pepper
Vegetable sticks to serve
Method
Heat the oven to 340F.
Cut the squash into chunks leaving the skin on. Roast for about 30 minutes until completely soft. Allow to cool, peel off skin and drain off any excess liquid.
In a food processor, blend the basil leaves to a paste then add the macadamias, olive oil and lemon zest. This can be left slightly chunky but blend until the larger pieces are broken down.
Add the squash pieces, lemon juice, paprika, and a small amount of salt and pepper. Pulse until combined (this won't take long) then taste and adjust seasoning if necessary.
Serve with a selection of vegetable sticks and pieces: cherry tomatoes, carrots, baby carrots, red/ green pepper, radish, cucumber, witlof and radicchio.
With thanks to Charlotte Miller from Food & Joy for kindly allowing us to reproduce her recipe in this cookbook.
Tell your friends
Why not share the love? We love it when you tell your friends about The Healthy Gut Recipes. Simply click one of the icons below to share it with your favourite social media platform.