This dish is a variation of the famous Singapore chilli crab. The prawns are just as delicious as the original dish, and works well as part of a main meal. Served with some stir-fry vegetables, your taste buds will take a trip to Asia without leaving the comfort of your home.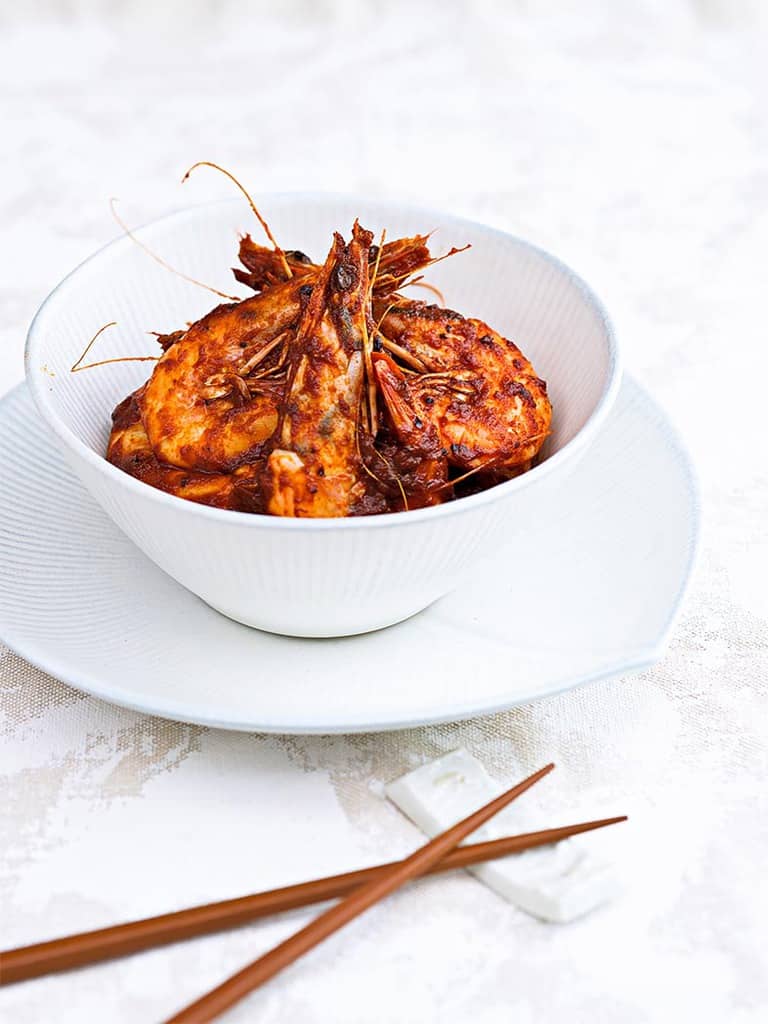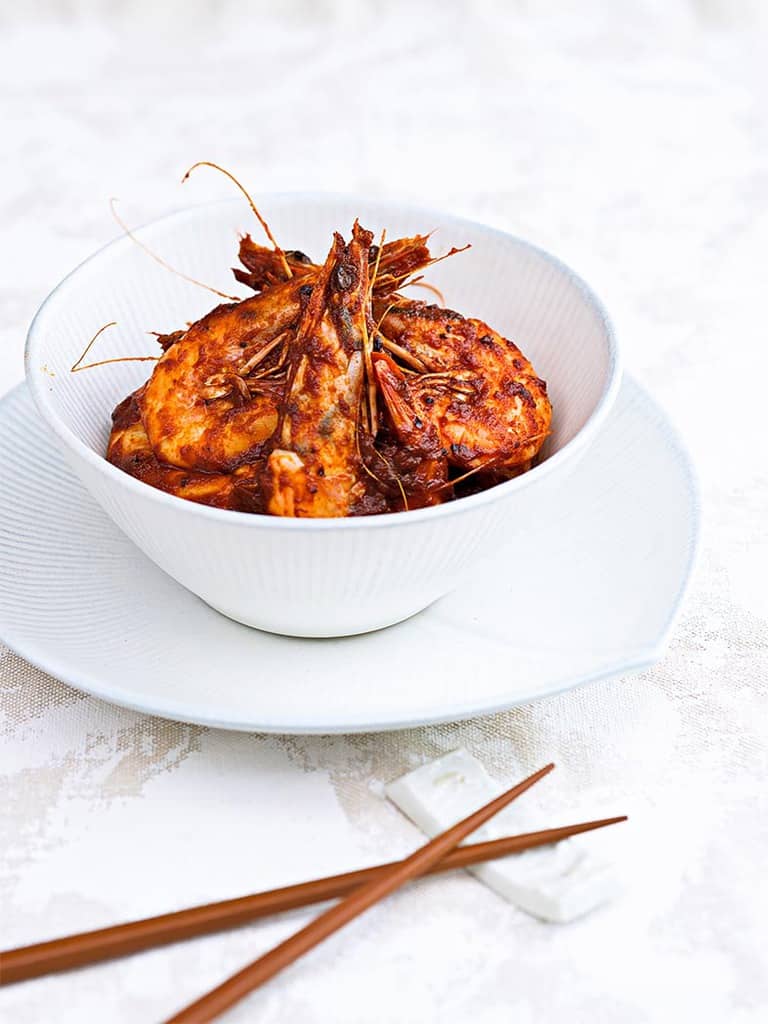 Ingredients
Shrimp
2 lbs jumbo shrimp
2 tbs coconut oil
1 cup (8 oz) tomato purée
1 tbs tomato paste
2 tbs apple cider vinegar
1 tsp salt
Spice Paste
4 red chili peppers
1 tsp belachan
4 scallions, green part only, chopped
1 tbs coconut oil, melted
Stir Fry Vegetables
2 tbs coconut oil
1 tbs grated giner
2 cups broccoli florets
2 carrots, julienned
1 red peppers, thinly sliced
2 bok choy, washed and leaves separated
1 tbs sesame oil
1/2 tsp salt
Method
Spice Paste
Place all of the spice paste ingredients in a blender. Blitz until it resembles a paste.
Heat a large wok over a high heat. Melt the coconut oil then add the spice paste. Stir-fry for several minutes, or until the paste starts to change colour.
Add the tomato purée, tomato paste, vinegar and salt and bring to the boil. Cook for several minutes or until the sauce has thickened slightly.
Prawns
Add the shrimp and stir to coat thoroughly. Cook until the shrimp have turned pink and are cooked through. Remove from the heat.
Stir Fry Vegetables
In a separate frying pan, heat the coconut oil until melted then add the ginger then vegetables. Stir-fry for a few minutes or until the vegetables are lightly cooked. Add the sesame oil and season with salt.
To Serve
Serve the shrimp with the stir-fry vegetables in a large bowl or plate, along with plenty of napkins for sticky fingers.
Note
Belachan is a dried shrimp paste and can be found in Asian supermarkets.
Tell your friends
Why not share the love? We love it when you tell your friends about The Healthy Gut Recipes. Simply click one of the icons below to share it with your favourite social media platform.