A cooling and refreshing berry flavour explosion that's perfect on a hot summer's day. This Raspberry Lemonade Slushie is also Low FODMAP and suitable for a SIBO diet.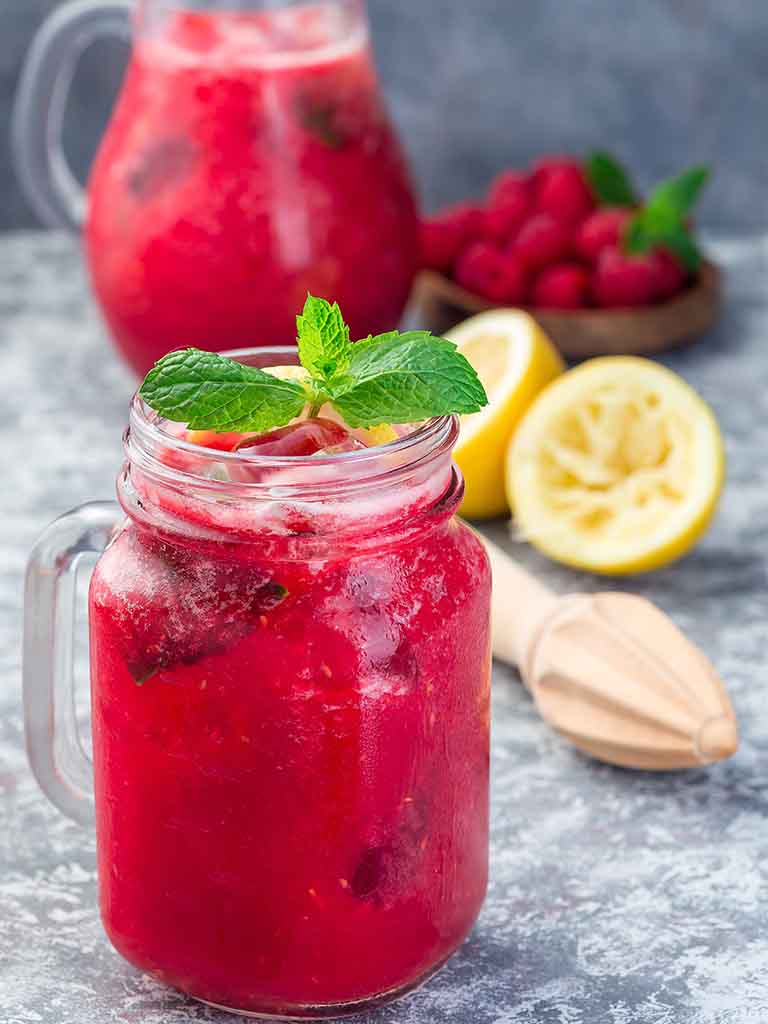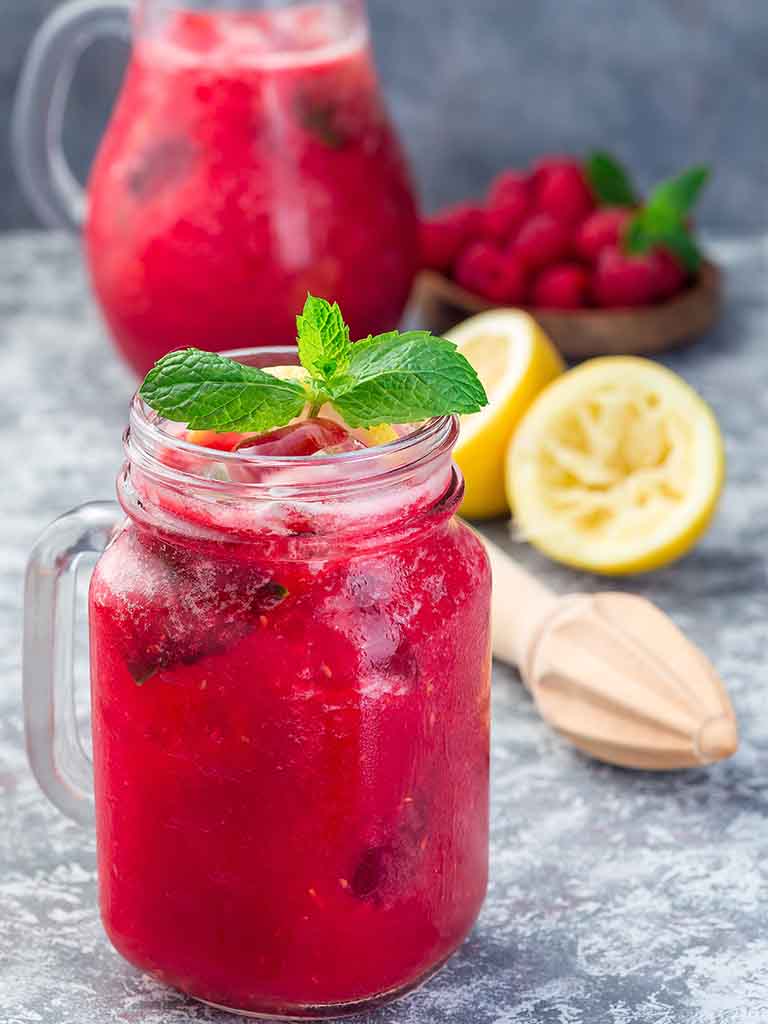 Ingredients
Base
14 oz raspberries
4 cups water
½ cup sugar (or sweetener of choice)
1 ¼ cups freshly squeezed lemon juice
4 cups ice
A few sprigs of mint leaves
Method
Place the raspberries and ½ cup water in a high-powered blender. Blitz until the raspberries are completely puréed. Pass through a fine mesh strainer to remove the seeds then return to a clean blender.
In a saucepan, add the sugar and 3.5 cups water. Heat until the sugar has completely dissolved. Allow to cool then pour into the blender.
Add the lemon juice and ice to the blender. Blitz until combined and the mixture has turned into a slushie. Add more ice if you like it extra icy.
Pour into tall glasses, garnish with a sprig of mint leaves and enjoy immediately.
Note
To make this sugar free, replace the sugar with a few drops of liquid stevia.
Tell your friends
Why not share the love? We love it when you tell your friends about The Healthy Gut Recipes. Simply click one of the icons below to share it with your favourite social media platform.