It can be hard finding salty, crunchy snacks when following a SIBO diet. By making your own veggie chips at home, you can enjoy a perfect salty snack.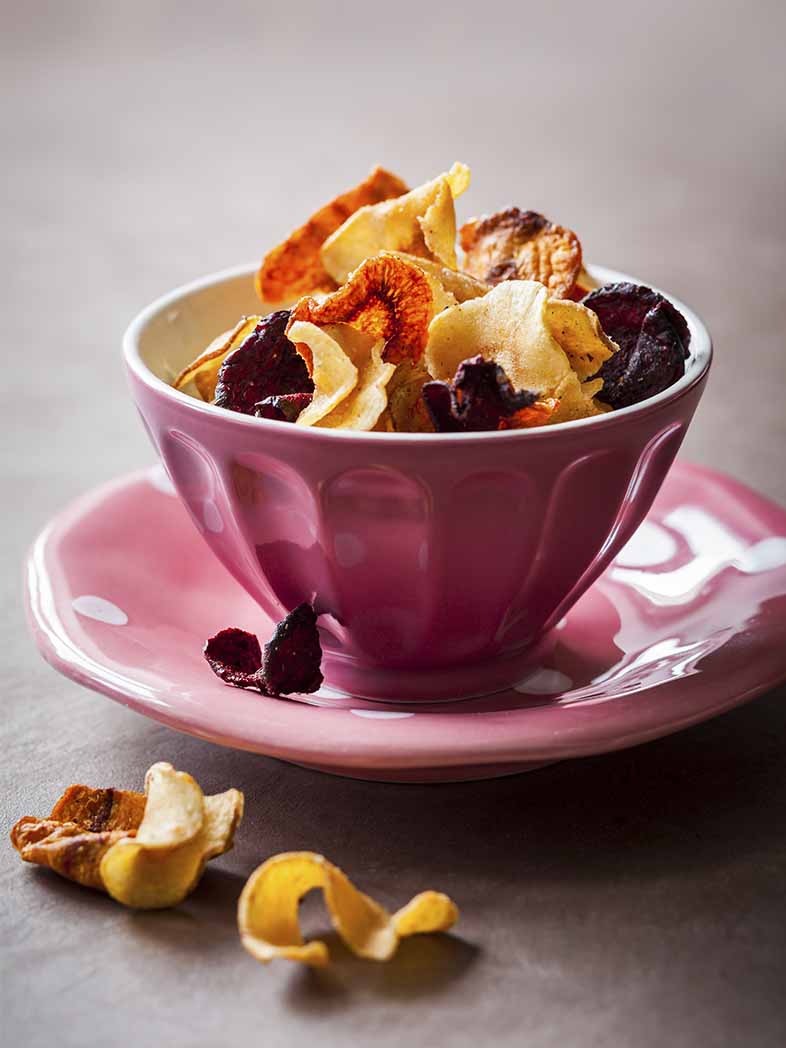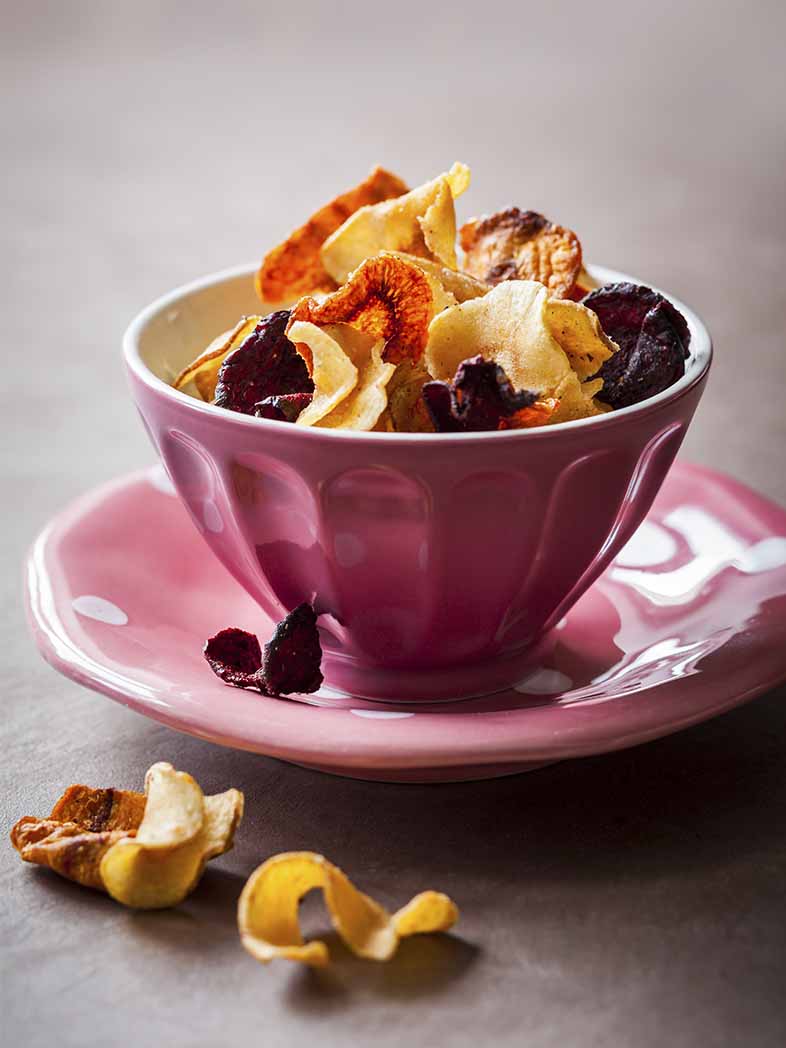 Ingredients
Main Dish
2 large beertroot, finely sliced
3 large carrots, finely sliced
2 large parsnips, finely sliced
3-4 tbs olive oil, ghee or another fat you can tolerate, melted
1 tsp salt
1 tsp pepper
Method
Pre-heat your oven to 350F.
Place the finely sliced carrots and parsnips in a large bowl. Drizzle the melted oil over them and sprinkle with salt and pepper. Mix well to combine.
Cover 2-3 large baking trays with parchment paper. Pour the carrot and parsnip slices on the trays, being sure to lay them separately so they will crisp up and not get soggy.
Place in the oven for 15 minutes. Remove the trays and turn the slices over. Return to the oven for another 15 minutes or until the slices are crisp.
Remove from the oven and cool before eating.
Note
Best eaten immediately, but can be stored in an airtight container in the fridge, however they will lose their crispiness.
Tell your friends
Why not share the love? We love it when you tell your friends about The Healthy Gut Recipes. Simply click one of the icons below to share it with your favourite social media platform.