This pretty raspberry and coconut yoghurt tart is the perfect dessert or sweet treat on a SIBO diet. It doesn't contain gluten, egg, dairy or any added sugar. Can't tolerate almonds? Substitute the almond nut base to a nut flour you can tolerate. Hazelnut is particularly delicious!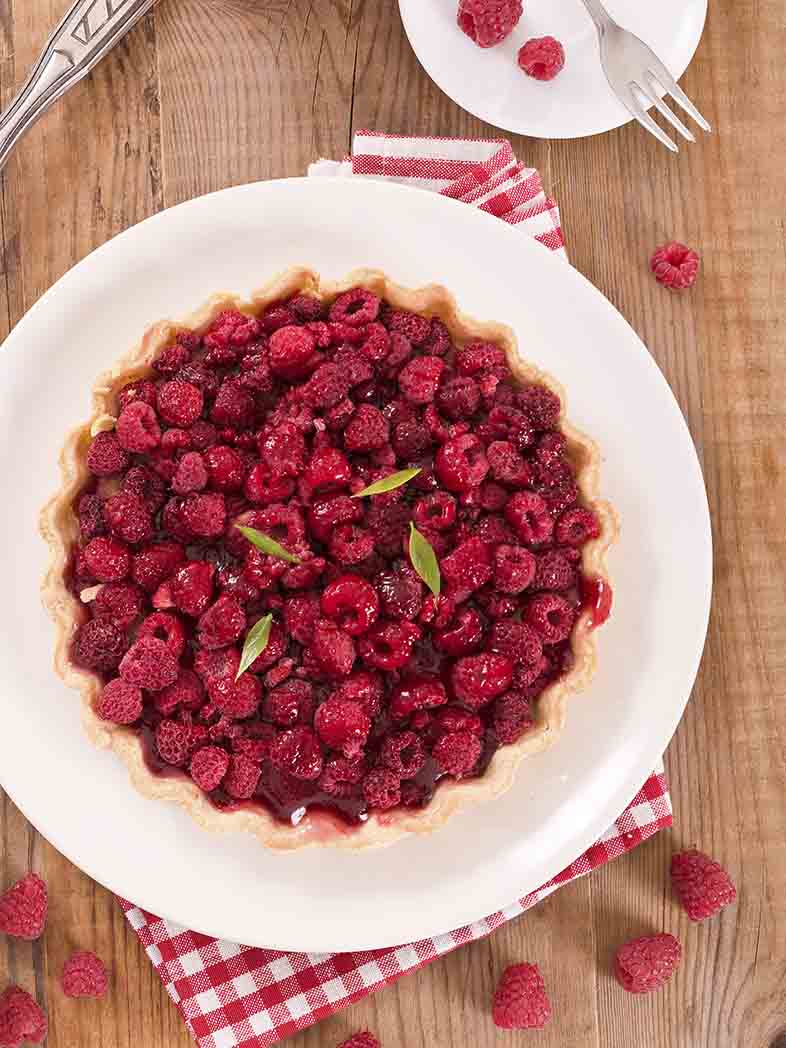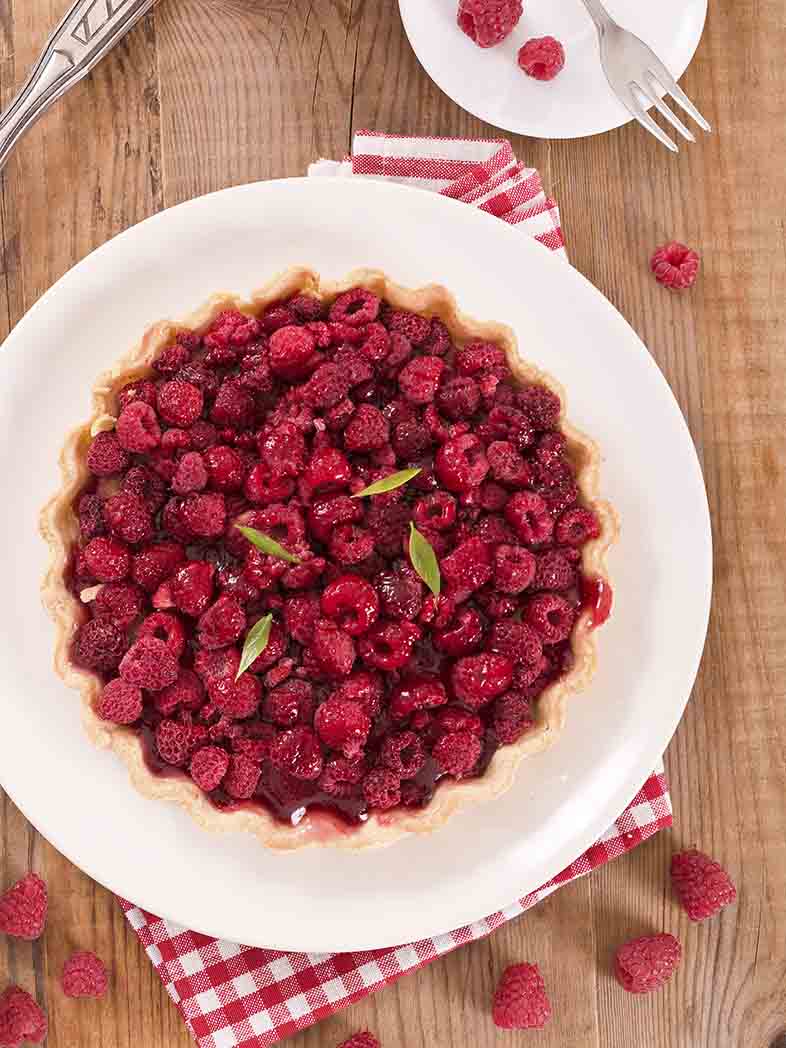 Ingredients
Base
2 cups (7.6 oz) almond meal
¼ tsp salt
1/3 cup (2.8 oz) solid coconut oil
2 tsp vanilla
Few drops liquid stevia
Filling
2 cups (16 oz) coconut yoghurt
1 tbs vanilla
Few drops liquid stevia
1 tbs gelatine
1/2 cup (4 oz) warm water
Glaze
1 cup (3.5 oz) raspberries
Few drops liquid stevia
1/2 cup (4 oz) warm water
1 tbs gelatine
Decoration
2 cups (7 oz) raspberries
A few small fresh mint
Method
Base
Grease a fully enclosed pie dish with coconut oil.
Place all of the crust ingredients in a food processor and blitz until it forms into a ball. Place into the pie dish and flatten out evenly over the base and sides. Prick the base with a fork in several locations.
Freeze for 30 minutes or until set.
Filling
Next, make the filling. Place the yoghurt in a large bowl. Stir through the vanilla and stevia drops.
In a small bowl, combine the warm water and gelatine, mixing until completely dissolved. Pour into the coconut mixture, stirring well.
Pour the coconut filling into the pie base, ensuring the top is even and smoothed out. Place in the fridge to set.
Glaze
Place the raspberries in a saucepan with a few drops of liquid stevia and 1/4 cup of water. Bring to a boil then reduce the heat, stirring constantly until the fruit has completely broken down. Remove from the heat.
Pour into a blender and blitz. Pass through a sieve to remove the seeds, then set aside.
Sprinkle the gelatine over the remaining water. Stir until completely dissolved then mix into the strawberry purée.
Pour it over the set tart filling, smoothing it out so that it evenly covers the tart.  Return the tart to the fridge to set completely (6 hours or ideally overnight).
Decoration
When ready to serve, decorate your tart with fresh raspberries and mint leaves.
Tell your friends
Why not share the love? We love it when you tell your friends about The Healthy Gut Recipes. Simply click one of the icons below to share it with your favourite social media platform.