Our SIBO friendly chocolate nut butter cups are the perfect combination of sugar-free dark chocolate and gooey nut butter. Great for snacks.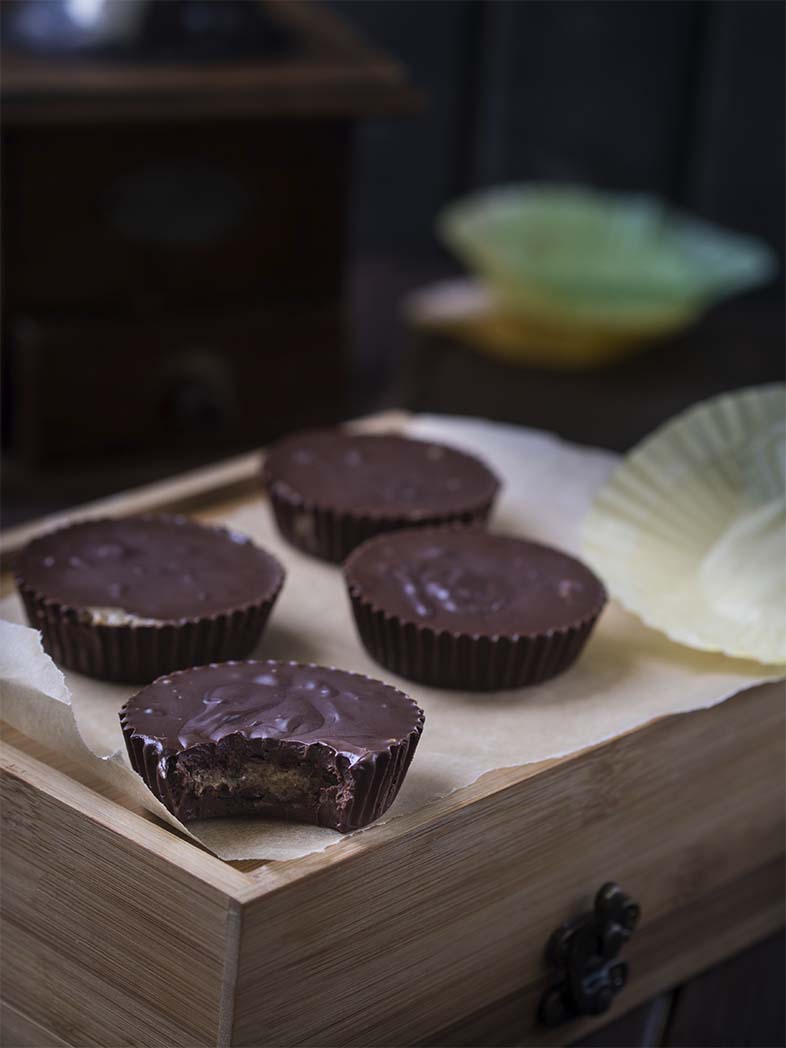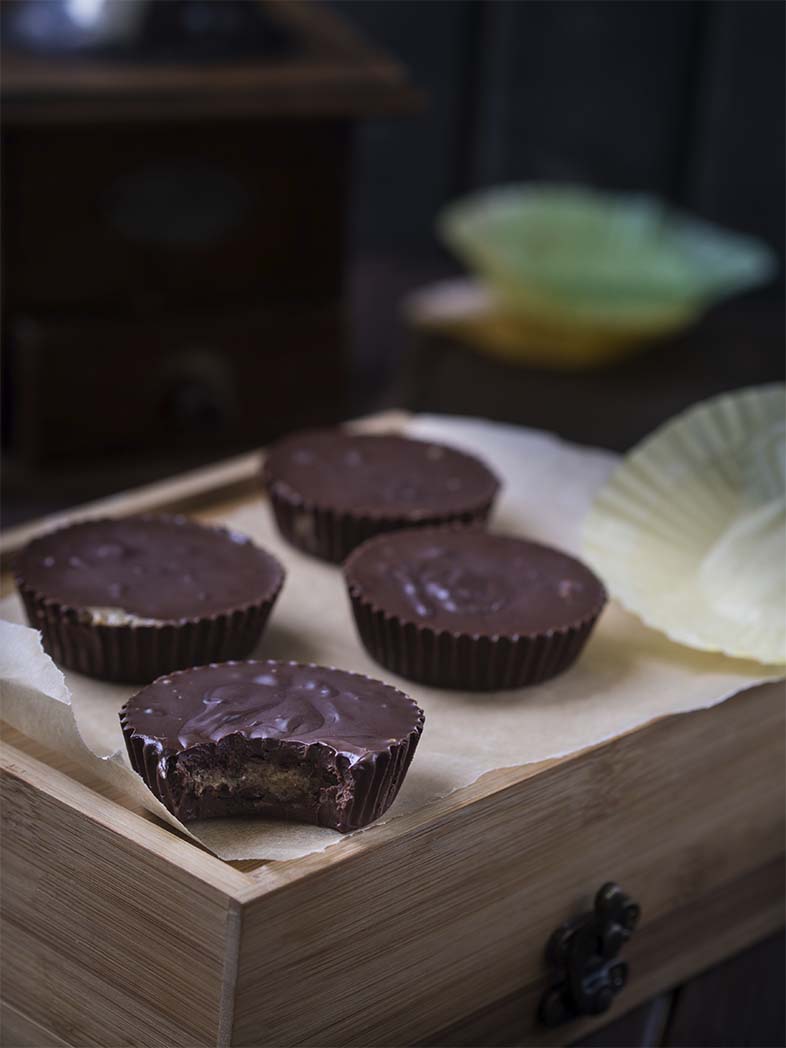 Ingredients
Chocolate
Nut Butter
1/2 cup nut butter of your choice
2 tbs coconut oil, melted
1 1/16 tsp natural powdered stevia (or to taste)
Method
Nut Butter
Mix the nut butter, coconut oil and stevia together. Set aside.
Chocolate
Place the cocoa butter in a microwave-safe silicone bowl. Microwave at 30-second intervals, stirring with a silicone spatula intermittently, until the mixture reaches between 105F to 113F and is completely liquified.
Stir in the sifted cocoa powder, stevia and ground vanilla powder. Mix until well combined. Taste for sweetness, adding more stevia if required.
Cover a cool bench top with parchment paper. Alternatively, use a sterilised marble bench top. You need to use a surface that won't get warm from the chocolate and will stay nice and cool.
Pour the mixture onto the parchment paper or directly onto the sterilised surface, and then spread the chocolate around constantly with a spatula until it reaches a toothpaste-like consistency. Watch my video to see how I do it.
Scrape the thickened chocolate up and place back in your bowl. Re-heat in the microwave in 5-second bursts, stirring between each zap, until it reaches between 82F to 93F and it is completely liquified. Stir until all lumps have been removed.
If you accidentally heat it to over 93F, all is not lost. Keep heating the chocolate until it reaches between 105F and 113F and then pour back onto your surface and move it around again until it reaches a toothpaste consistency again. Then return to the microwave and heat until it reaches between 82F to 93F.
Pour the chocolate into your favourite chocolate moulds, covering the base and sides. We like these individual candy moulds

. Place in the fridge to set. Pour in some nut butter and place in the freezer until set.  Cover the top with chocolate and place in the fridge to set. Turn out of the moulds then keep in an airtight container in the fridge. 
Tell your friends
Why not share the love? We love it when you tell your friends about The Healthy Gut Recipes. Simply click one of the icons below to share it with your favourite social media platform.