Yields: 2 Litres (8 cups)
Homemade beef stock is glorious. It adds a delicious richness to soups and stews, can be drunk as a replacement to tea and coffee, and also has gut healing properties. Buy the best quality beef bones that you can afford (ideally organic and grass-fed), getting a combination of different types of bones so you get the best flavour in your stock.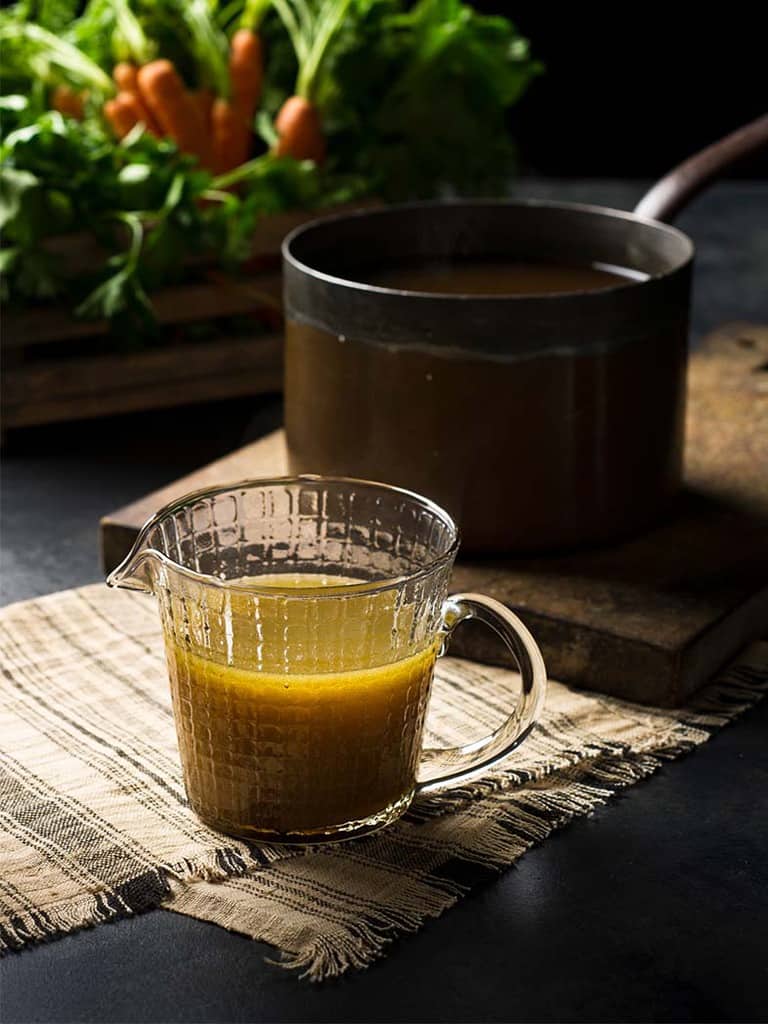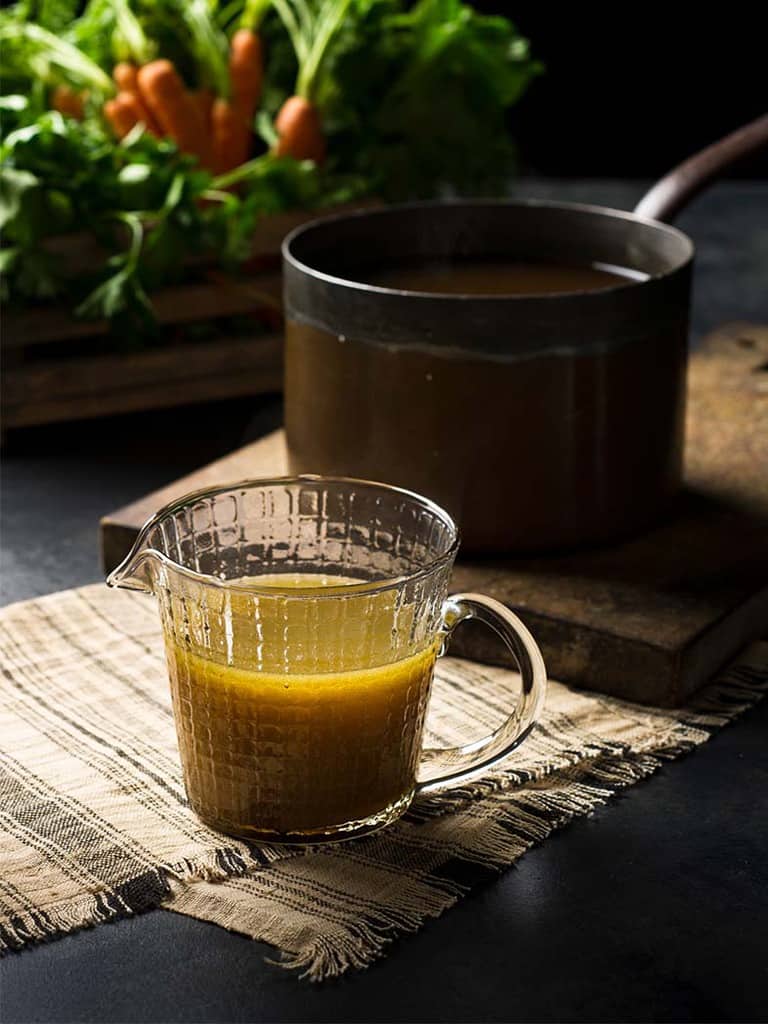 Ingredients
9 lbs mixed beef bones
4 carrots, chopped
2 celery sticks, chopped
1/2 bunch thyme
1 bunch scallions, green part only, chopped
3 bay leaves
1 tsp whole peppercorns
2 tbs apple cider vinegar
1 tsp salt
Water
Method
Place all of the ingredients in a very large pot. Cover with water and then bring to the boil. Reduce the heat to a simmer, cover, and cook for at least 12 hours, but ideally for 24 hours.
Once ready, remove the big pieces of bone and then strain the liquid through a fine mesh sieve. Discard the bones and vegetables.
You will end up with at least 8 cups of delicious stock. Store it in ice cube trays, so you have small portions available to use as flavoring in dishes. You can also store it in 1/2 cup, 1 cup and 2 cup portions. Frozen stock will keep for several months.
Note
To make a Low FODMAP version, simply omit the celery.
If the liquid evaporates and exposes the bones during the cooking process, simply top up with new water until the bones are covered again.
If you have issues with histamines, a slow-cooked stock may cause or exacerbate symptoms. Cook your broth for a shorter period of time so the histamine load is lower.