Is there anything better than succulent, lip-smacking, tender pork ribs with a sticky glaze? No, we thought not! This is a dish the whole family will love and will ask for again and again.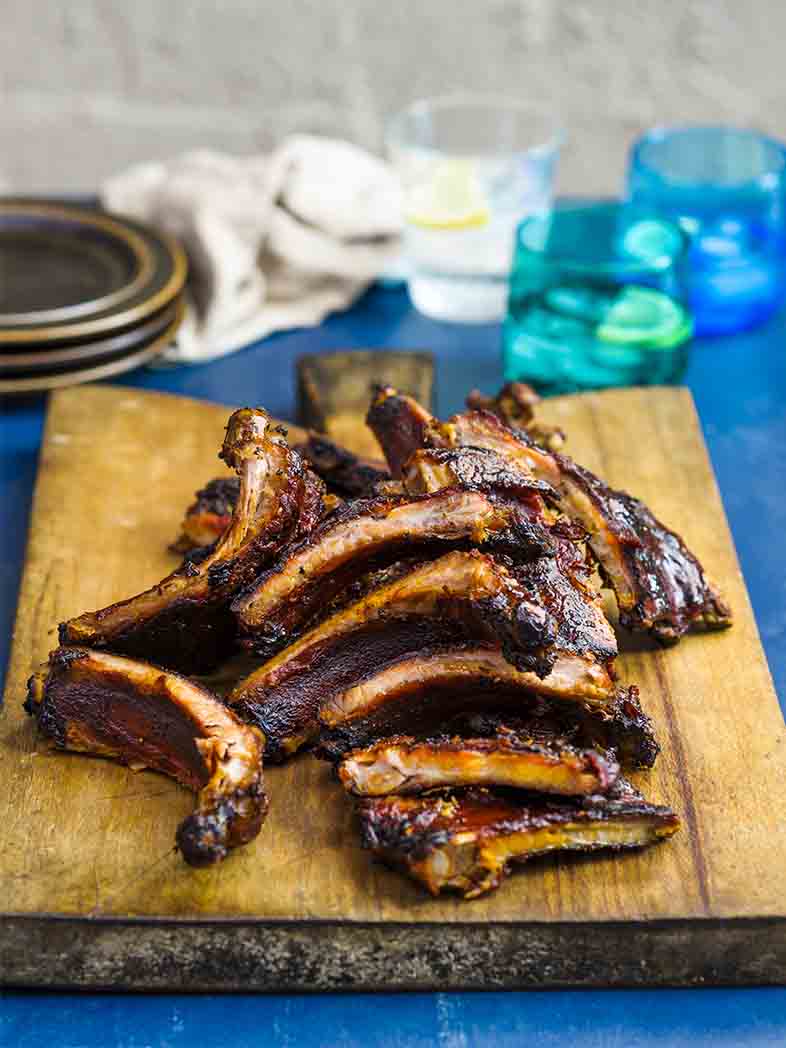 2 racks (about 3 lbs) pork ribs
1 x 5 oz can tomato paste

2 tsp apple cider vinegar
Mix the smoked paprika, cayenne pepper, salt and pepper together in a small bowl.

Rub the spice mix thoroughly over the ribs, ensuring all areas are covered.

Allow to marinate in the fridge for 6 hours, or preferably overnight.

Once marinated, pre-heat the oven to 320F.

Place the ribs in a large roasting tray and cover tightly with foil. Place in the oven and cook for 2 hours or until the meat is very tender.
While the ribs are cooking, make your sticky sauce. Place all ingredients in a bowl and add 1/4 cup (2 oz) water. Stir to combine and season with salt and pepper.
Increase the oven to 375F. Uncover the ribs and baste liberally with the sticky sauce. Repeat this process 2-3 times over 20-30 minutes, turning the ribs over so both sides are covered.

The ribs are done when the sticky sauce has started to caramelise and the meat is falling off the bone.

This step could also be done on your grill, instead of the oven, to give your ribs a smoky flavour.
Remove your ribs from the oven or grill, slice into individual rib pieces and serve with your favourite side salad and lots of napkins for sticky fingers. We think it's delicious with our coleslaw recipe.