If you can tolerate nuts, this is a handy on the go snack. It's best to portion it up after making it so that you don't accidentally over eat your daily allowance of nuts.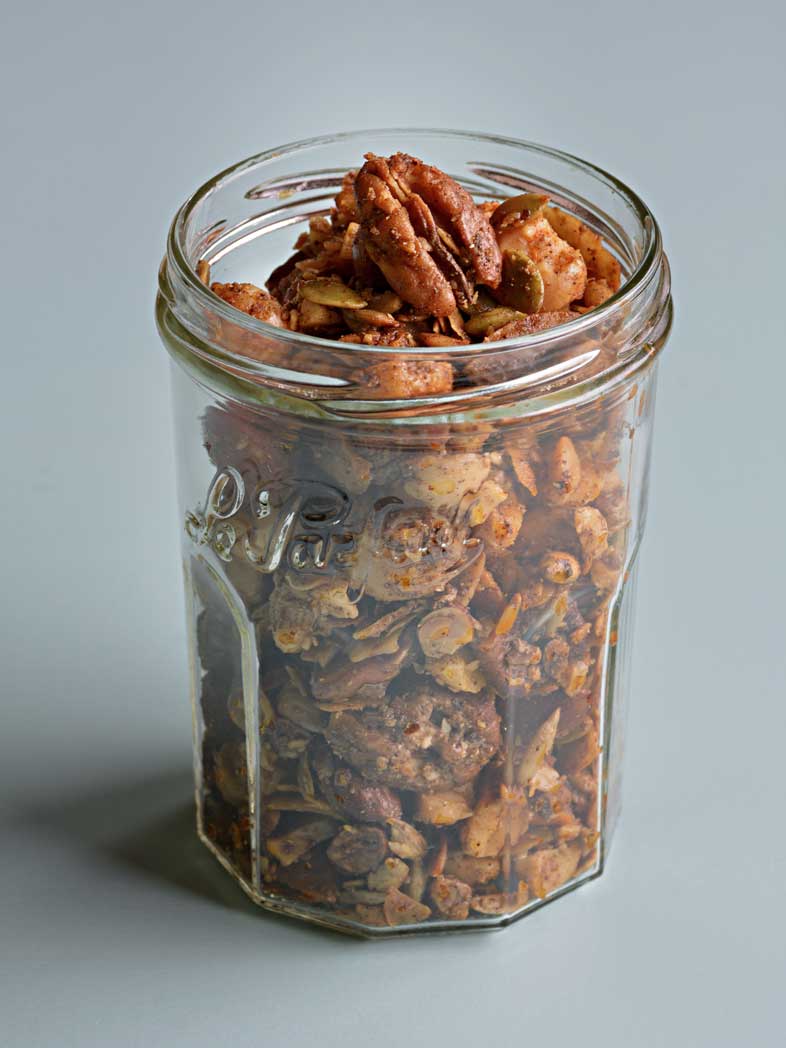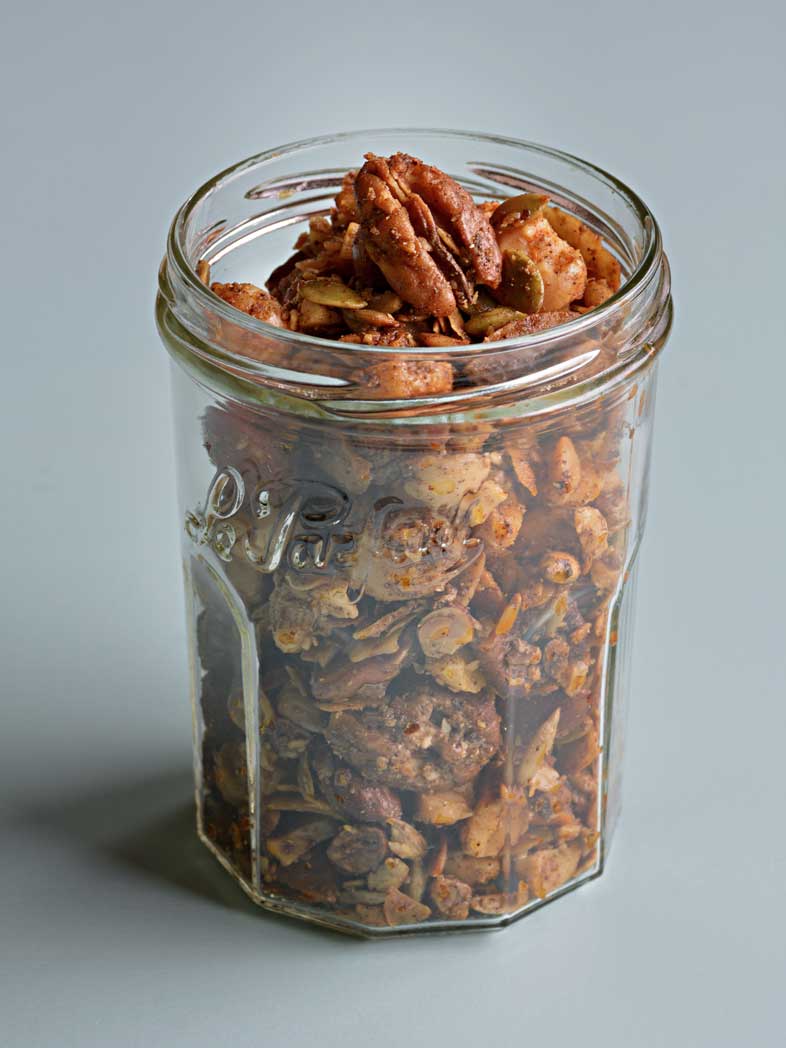 Ingredients
1 cup macadamia nuts
½ cup pecans
40 almonds
½ cup flaked coconut, free from sugar and preservatives
2 tbs pepita seeds
2 tbs sunflower seeds
2 tbs coconut oil, melted
1 tsp ground cumin
1 tsp ground coriander
1 tsp smoked paprika
1 tsp sea salt
Method
Pre-heat the oven to 350ºF. Line a baking tray with baking paper.
Roughly chop the macadamia nuts, pecans and almonds. Add them to a large bowl and add the remaining ingredients. Stir to combine thoroughly.
Place mix on the baking tray and bake in the oven for 10 minutes. Remove the tray from the oven and stir. Return to the oven and cook for an additional 5-10 minutes, or until the mix is golden in colour.
Watch the nuts carefully as they can burn quickly.
Remove from the oven. Cool completely before storing in an airtight container in the fridge.
Tell your friends
Why not share the love? We love it when you tell your friends about The Healthy Gut Recipes. Simply click one of the icons below to share it with your favourite social media platform.