Enjoy these creamy SIBO friendly raspberry panna cottas and enjoy the taste of summer. Dairy free, gluten free and Low FODMAP. Suitable for Phase 1 Semi Restricted on the SIBO Bi Phasic Diet.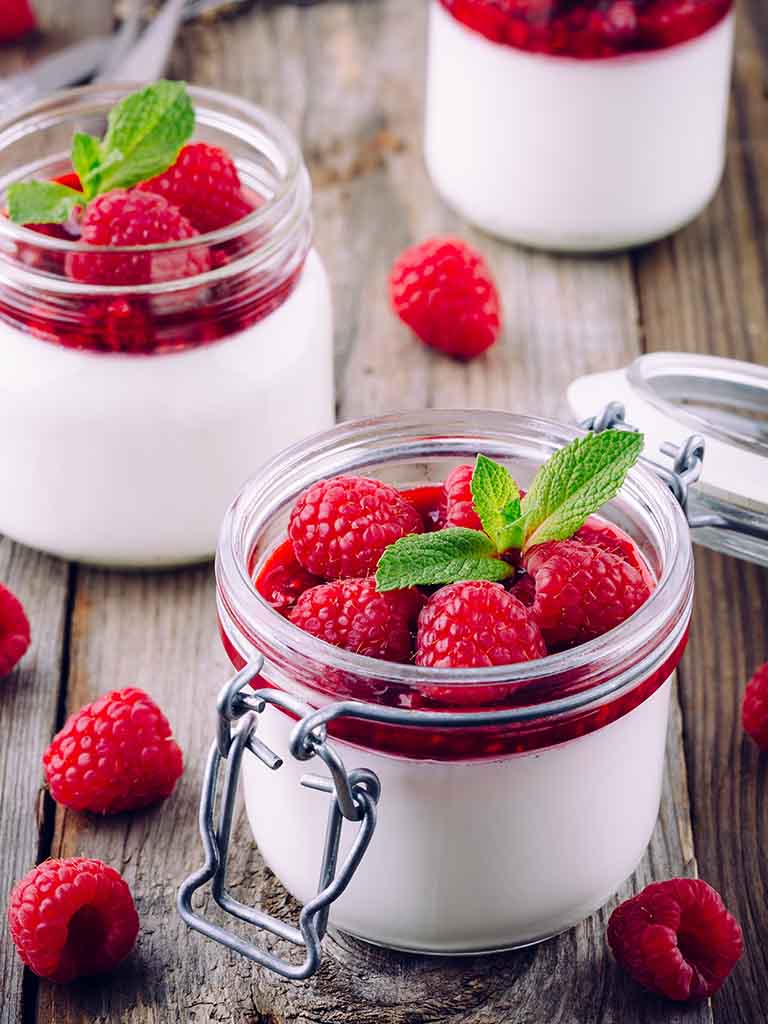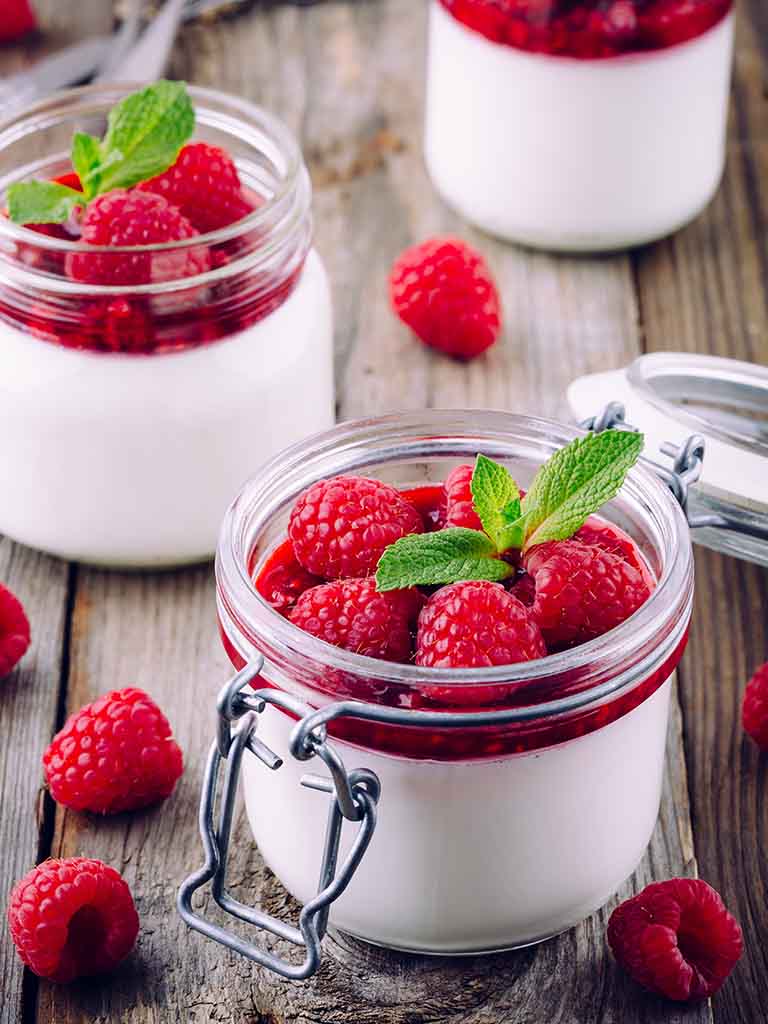 Ingredients
Panna Cotta
2 tsp gelatin
¼ cup (2 fl oz) warm water
1 cup (8 fl oz) coconut milk
1 cup (8 fl oz) almond milk
2 tbs honey or maple syrup
1 tsp vanilla
Mint leaves for decoration
Raspberry Topping
½ tsp gelatin
¼ cup (2 fl oz) water
8.4 oz raspberries, with some retained for decoration
2 tbs honey or maple syrup
2 tsp lemon juice
Method
Panna Cotta
In a small saucepan, add the gelatin and warm water, stirring to combine. Leave for 5 minutes.
Add the coconut milk, almond milk, maple syrup and vanilla. Over a low heat, stir the mixture until the gelatin has fully dissolved, being careful not to burn the mixture.
Remove from the heat and pour into 4 glasses. Allow to cool to room temperature then place in the fridge to set.
Raspberry Topping
Once set, it's time to make your raspberry topping. Combine the gelatin with the water in a saucepan. Let stand for 5 minutes.
Reserving some raspberries for decoration, place the rest in the saucepan with the honey or maple syrup and lemon juice. Simmer for 5-10 minutes or until the raspberries have broken down and looks like jam.  Remove from the heat and pass through a fine-mesh strainer to remove the seeds. Allow to cool before spooning on top of the panna cotta. Return to the fridge until set.
To Serve
When ready to serve, decorate with a few berries and a sprig of mint leaves.
Tell your friends
Why not share the love? We love it when you tell your friends about The Healthy Gut Recipes. Simply click one of the icons below to share it with your favourite social media platform.