When commencing your SIBO treatment, many favourites may be off-limits. This SIBO friendly pizza will become a regular fi xture in your weekly meal plan. It is extremely satisfying due to the meat base and tastes just like pizza should.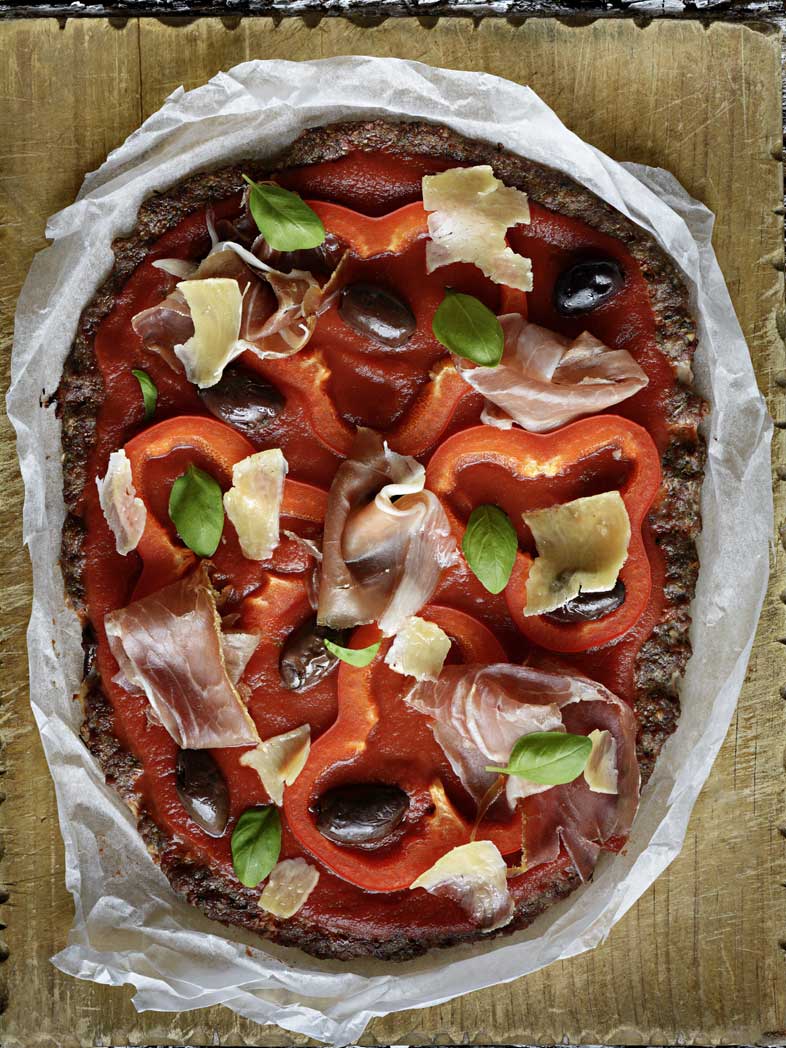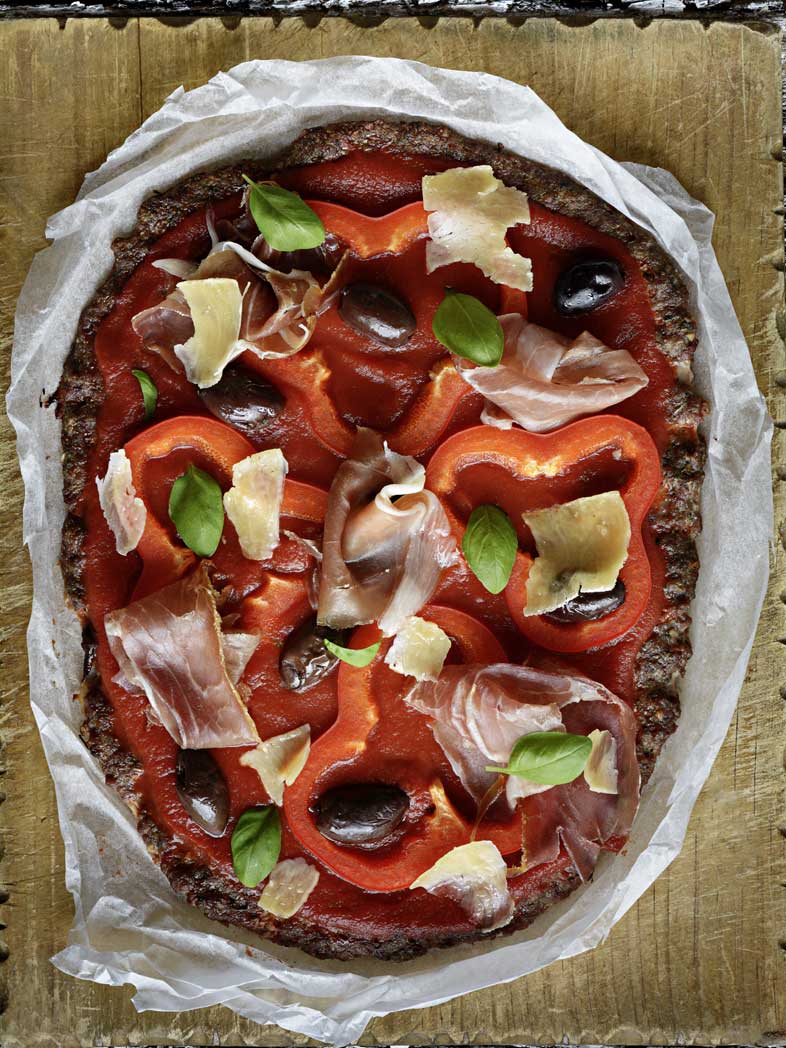 Ingredients
1 lb ground beef
1 egg (ideally free-range)
1 tsp dried parsley
1 tsp dried basil
½ tsp salt
½ tsp pepper
½ cup tomato purée
2 tbs tomato paste, free from sugar and nitrates
½ red pepper, diced
½ cup olives, in brine or olive oil (no balsamic vinegar)
6 slices prosciutto, free from sugar and nitrates
6 anchovies
3 oz parmesan, grated
Small handful of fresh basil
Method
Pre-heat the oven to 445F. Line a baking sheet with parchment paper.
Place the mince, egg, parsley, basil, salt and pepper in a large bowl. Mix well with your hands until all ingredients are well combined. Roll into a large ball then place on the prepared baking tray. Using your hands, flatten the mince across the tray until it covers it completely and is an even thickness.
Place the tray in the oven and cook for 10 minutes.
Meanwhile, mix the purée and tomato paste together.
Remove the base from the oven. If there is some liquid on the tray, pour it off before adding the toppings.
Spread the tomato mixture across the base, then top with the peppers, olives, prosciutto, anchovies and parmesan.
Return to the oven and cook for 10 minutes, or until cooked to your liking.
Remove from the oven, top with fresh basil leaves and serve immediately.
Note
Omit the parmesan cheese for a dairy-free alternative.
Tell your friends
Why not share the love? We love it when you tell your friends about The Healthy Gut Recipes. Simply click one of the icons below to share it with your favourite social media platform.