Butter can be well tolerated by many SIBOers and is delicious on steamed vegetables. It's super easy to make your own butter at home, and the result is to-die-for delicious, creamy butter.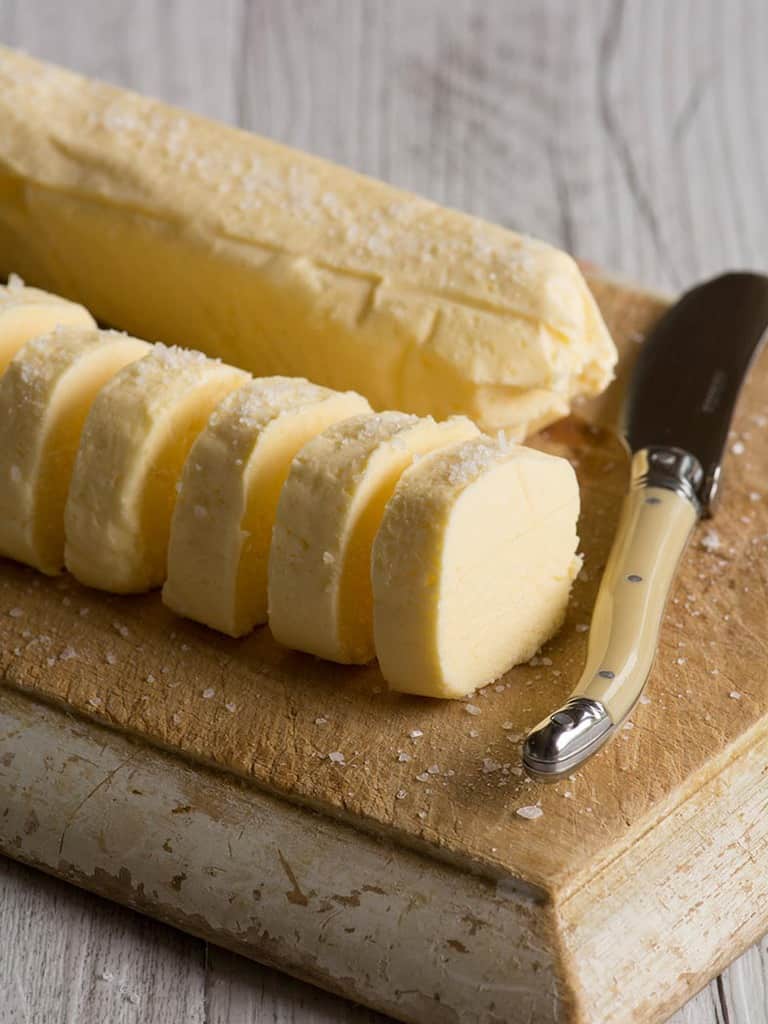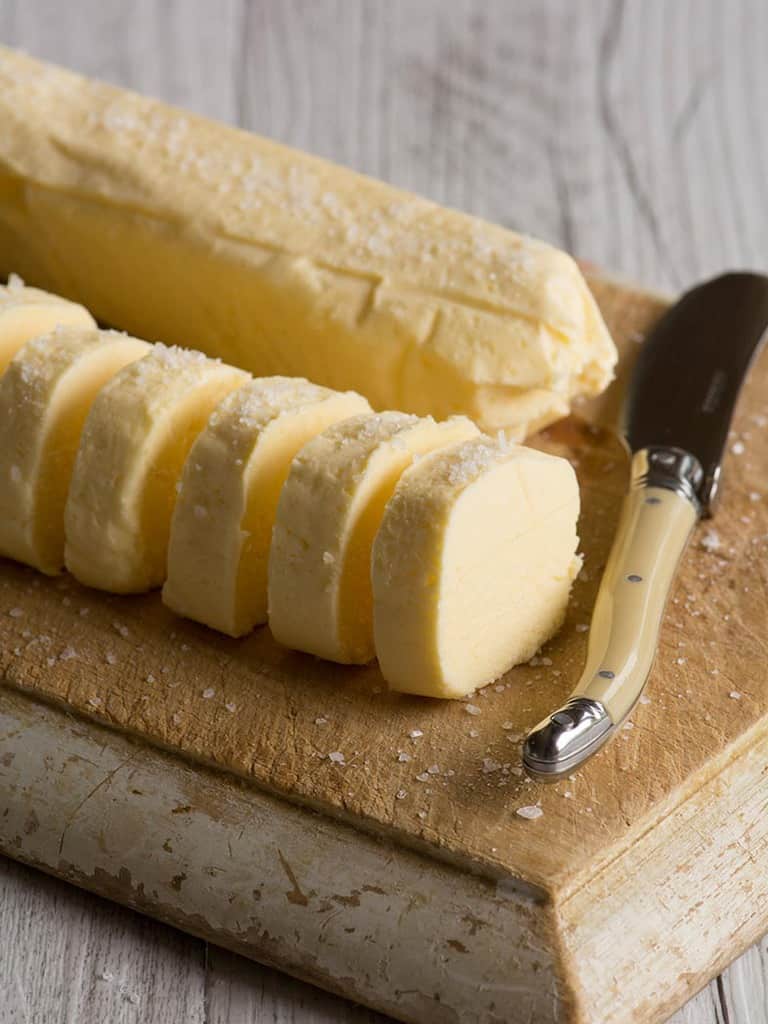 Ingredients
20 oz pure cream
1/2 - 1 tsp sea salt flakes
Water
Ice
Method
Fill a large bowl with water and ice cubes. You want to get the water icy cold.
Place the cream in a food processor. Turn it on slowly so it doesn't splash up the sides, then increase the speed. Whip the cream until the fat separates from the buttermilk and turns into a solid lump.
Strain off the buttermilk. You can use this to make pancakes or to marinate meat for people who can tolerate dairy.
Return the butter to the bowl of the food processor. Add a few ladles of ice cold water to the bowl and turn on, letting the water wash the butter. Strain. Return the butter to the bowl and repeat this process until the water turns clear.
You want to do this to remove any remaining buttermilk so the butter doesn't turn rancid.
Once the water turns clear, do a final strain then put the butter in a clean tea towel or cheese cloth and twist over a bowl to extract any remaining moisture from the butter.
Place the butter in a bowl and add sea salt flakes. Mix thoroughly then divide butter between 3-4 pieces of baking paper. Wrap the paper around the butter and twist to form a log. Refrigerate until required. The butter will keep in the fridge for 8 weeks.
Note
For unsalted butter, omit the salt flakes.
Choose organic, grass-fed pure cream (no thickeners or gums) for the best quality butter.
Tell your friends
Why not share the love? We love it when you tell your friends about The Healthy Gut Recipes. Simply click one of the icons below to share it with your favourite social media platform.