These blueberry yoghurt pots are a filling vegetarian and egg-free option for your breakfast on a SIBO or Low FODMAP Diet.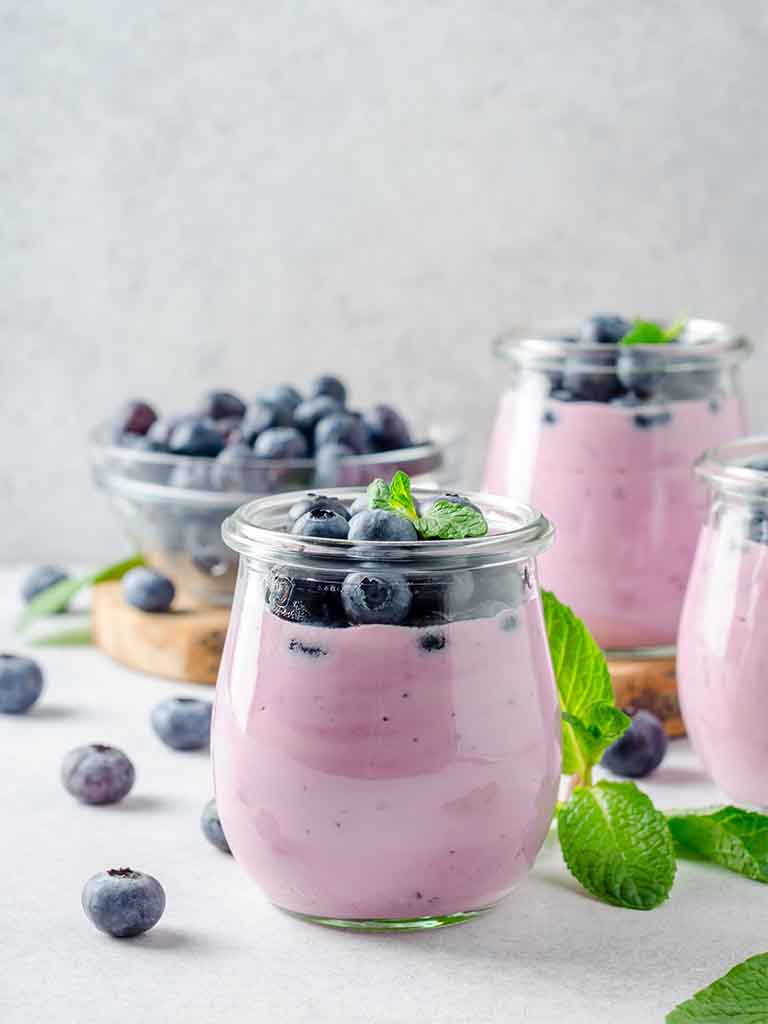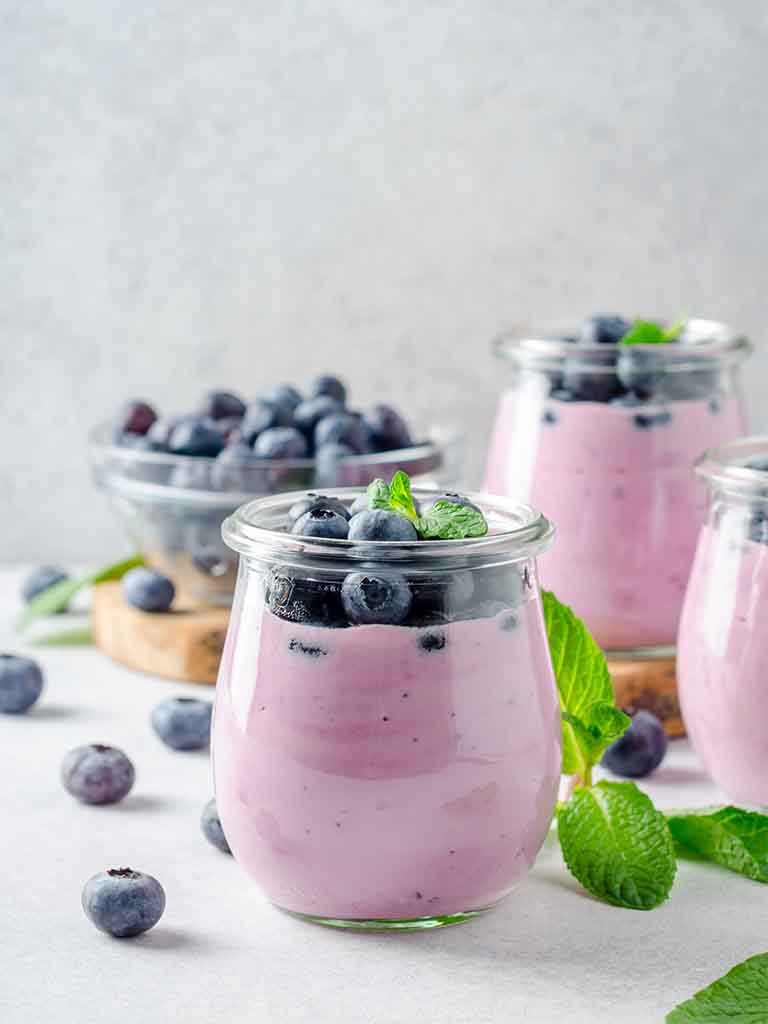 Ingredients
20 fl oz lactose-free plain
5.5 oz blueberries
4 tbs maple syrup
8 tbs white chia seeds
Method
Place the yoghurt, blueberries and maple syrup in a high-powered blender and blitz until well combined. Stir though the chia seeds.
Divide the yoghurt mixture between four glass jars. Refrigerate for 1 hour or overnight.
When ready to serve you may like to decorate the pots with a few extra blueberries and a sprig of mint.
Can be stored in the fridge for a few days.
Tell your friends
Why not share the love? We love it when you tell your friends about The Healthy Gut Recipes. Simply click one of the icons below to share it with your favourite social media platform.