This soft chocolate fudge makes the perfect sweet treat or gift for Thanksgiving and Christmas. Only containing 5 ingredients, it's super easy to make, yet tastes luxuriously rich and decadent. A perfect SIBO treat.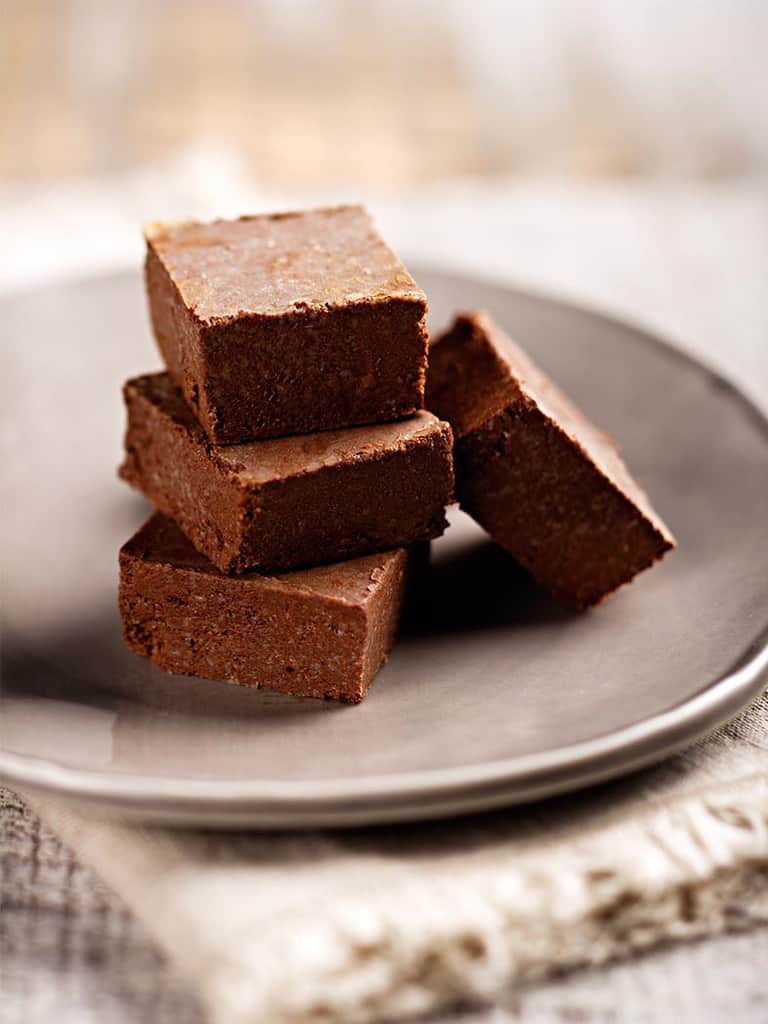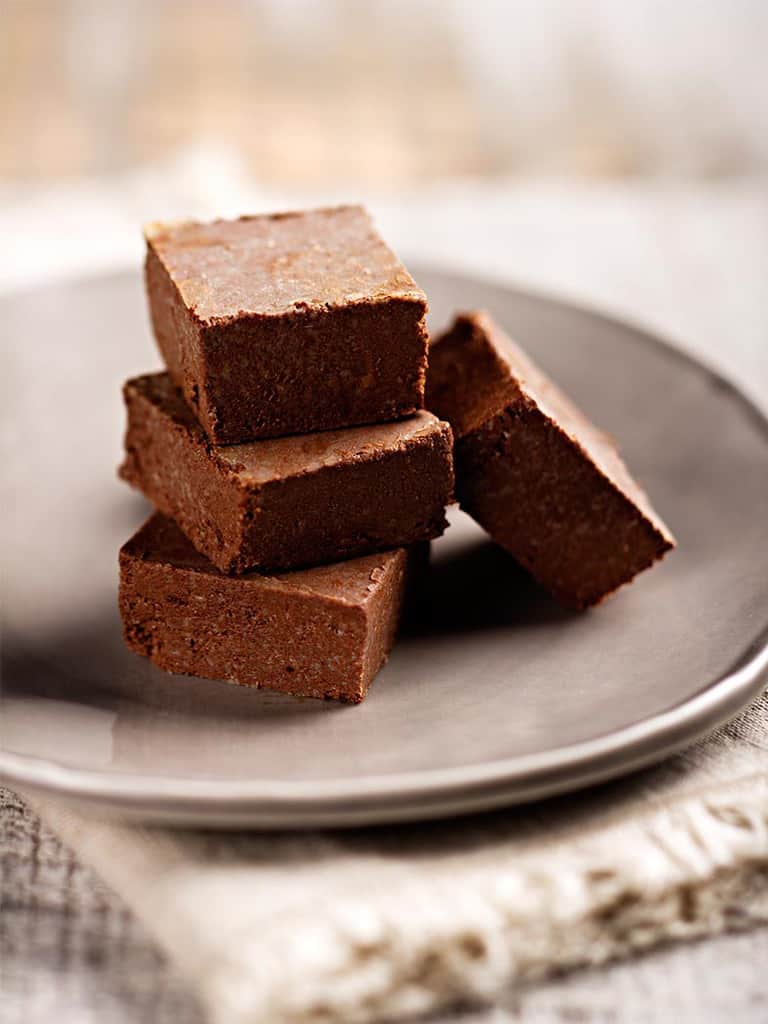 Ingredients
1.5 cups (10.5 oz) butter, softened
1/2 cup raw cacao powder
3 tbs honey
1 tsp 100% vanilla powder (ground vanilla beans)
1/2 cup hazelnuts, finely chopped
Method
Place the butter, cacao, honey, and vanilla powder in a bowl and whip with electric beaters until creamy.
Stir through the finely chopped hazelnuts.
Line a small square or loaf pan with parchment paper. Pour the fudge into the pan and place in the freezer to set. Cut into squares and serve.
Note
This is a soft fudge so needs to be kept refrigerated or frozen.
To make this dairy-free, substitute 1.5 cups coconut oil with the butter.
If you can't tolerate honey, substitute it with a sweetener you can tolerate.