This delicious berry crumble is perfect on a cold winter's night. Topped with a nut and coconut crumble, it is delicious served with vanilla ice cream.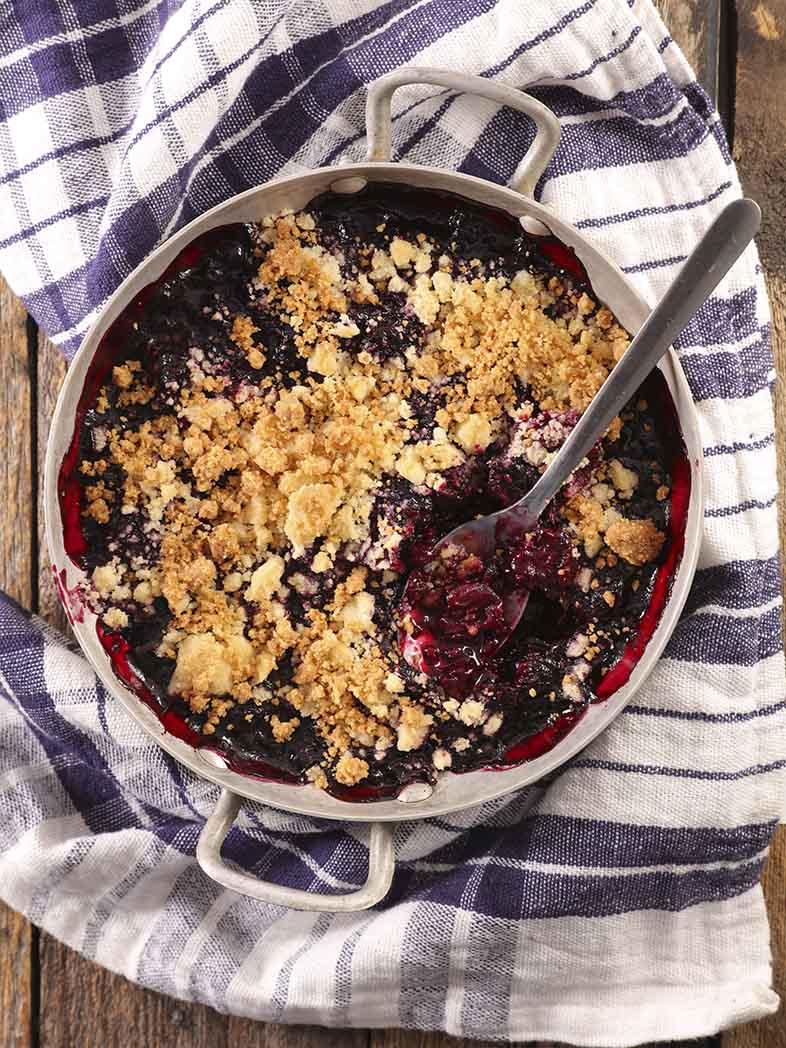 Ingredients
Topping
1/3 cup pecans
1/3 cup hazelnuts
1/3 cup shredded coconut
1/2 tsp cinnamon
1/2 tsp nutmeg
Pinch of sea salt
1 tbs coconut oil
1 tbs honey
Berries
Method
Main Dish
Pre-heat your oven to 350F.
Place the berries into 4 x 1 cup ramekins or one large oven safe dish.
Place the pecans, hazelnuts, coconut, cinnamon, nutmeg and salt into a food processor. Blitz until finely chopped or at a consistency you like. Add in the coconut oil and honey and blitz until well combined.
Scoop the topping onto the berries and place in the oven for 15-20 minutes or until the berries are bubbling and the topping is golden. Serve.
To Serve
Note
Nuts can burn easily so if you have a fast oven, keep an eye on them to ensure the topping doesn't burn.  You can cover them with aluminium foil if they are browning too quickly.
Tell your friends
Why not share the love? We love it when you tell your friends about The Healthy Gut Recipes. Simply click one of the icons below to share it with your favourite social media platform.