This simple SIBO vanilla ice cream is so easy to make, only contains 4 ingredients, and is the perfect icy accompaniment to your favourite SIBO or Low FODMAP dessert.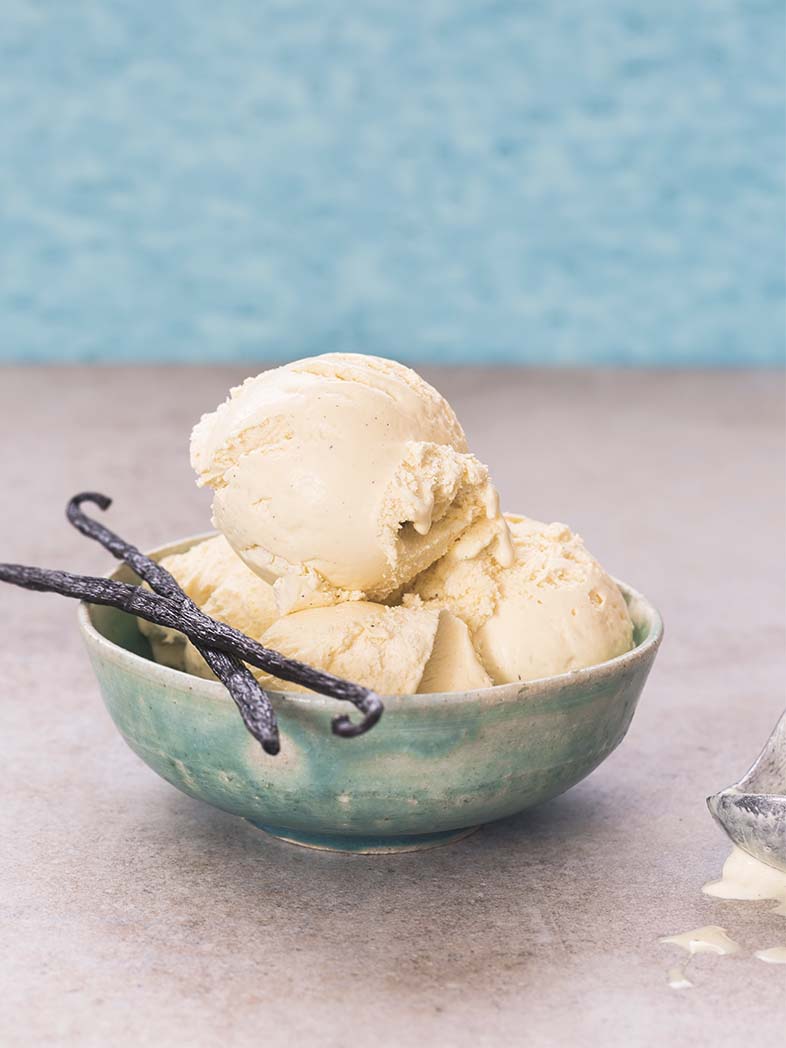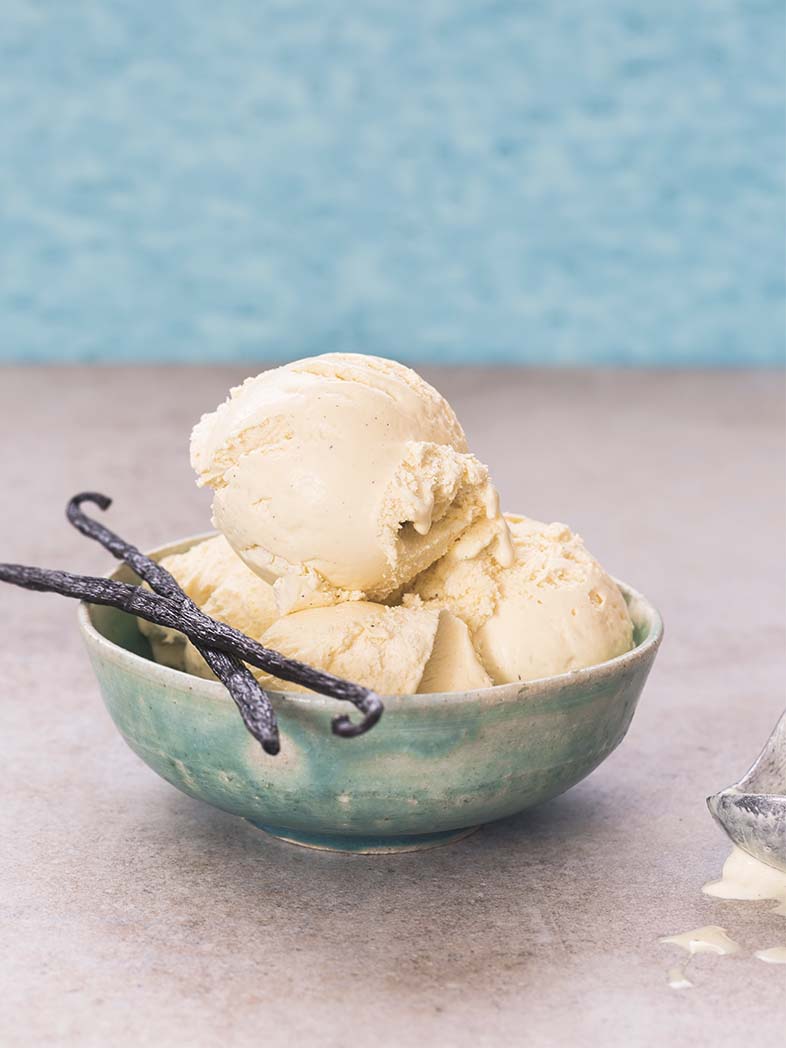 Ingredients
1 cup (8 oz) coconut milk (from a can, like this)
1 cup (8 oz) almond milk, unsweetened
1 vanilla bean or 2 tbsp pure vanilla extract
2 tbsp honey or maple syrup (or few drops liquid stevia)
Method
Pour the coconut and almond milk into a large bowl. If using the vanilla bean, cut in half then scrape out the seeds and add to the mixture. Alternatively, pour in the vanilla extract. Add the vanilla honey then mix thoroughly.
Pour the vanilla mixture into your prepared ice cream machine and then follow the manufacturer's instructions.
To Serve
Once the ice cream is set, you can serve it immediately (for a soft serve style ice cream) or place in the freezer to harden up (if you prefer a more solid ice cream texture). This ice cream is best eaten at the time of making, as ice crystals can form once completely frozen, and it will lose its creamy texture.
Tell your friends
Why not share the love? We love it when you tell your friends about The Healthy Gut Recipes. Simply click one of the icons below to share it with your favourite social media platform.