This week, Rebecca Coomes helps you put the Grand in Grand Final Weekend with her sensational Spicy Buffalo Wings with Ranch Dressing. Whether you're watching the Rugby League or AFL, you and your family can enjoy game day with delicious SIBO-friendly snacks. You don't have to have FOMO because you're treating SIBO, and today's episode of The SIBO Cooking Show will prove it.
The marinade seeps directly into the meat to infuse it with a spicy, smoky flavour that is sure to be a hit with the crowd. And baking, rather than frying, means a healthier choice with less mess. These wings are delicious as is, or you can cool down the heat with a creamy Ranch Dressing.  
Classic buffalo wings can be problematic for some people as they can include gluten and dairy, but this SIBO-friendly version is sure to be a hit. When you're healing your gut we like to choose the best quality ingredients that we can afford. Organic vegetables, like those from our friends at Organic Angels, help make these wings taste delicious.
The last thing you want to be doing when getting ready for a big day of sport is to be stressed about what you can eat. With the ultimate SIBO-friendly snack that's perfect for game days and date nights, you don't have to feel like you're missing out.

Don't miss out on our other fantastic SIBO recipes. Pick up your copy of SIBO Family Favourites today. It's also available on Kindle!
Buy it today.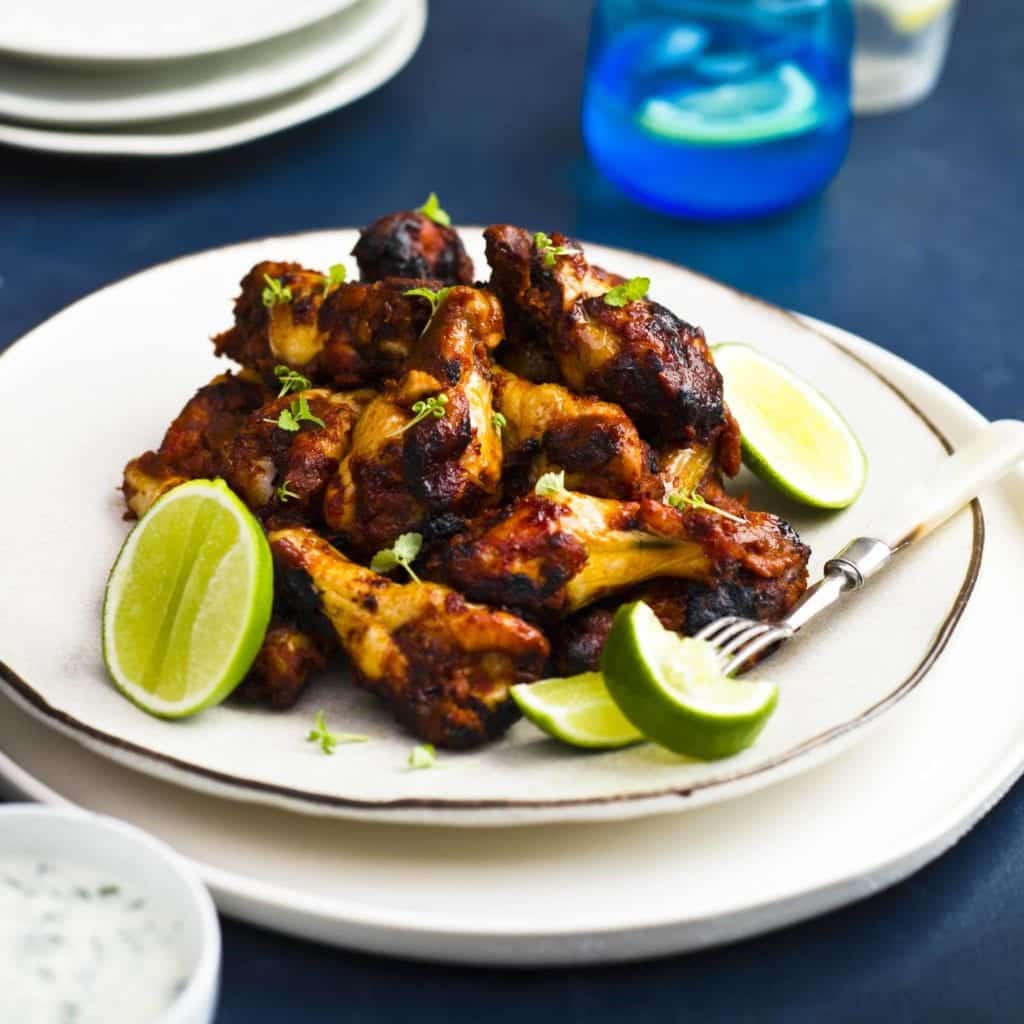 Ingredients
20 chicken wings
4 red capsicum
3 long red chilli
1 leek
4 tbs ghee
1 tsp salt
½ - 1 tsp chilli powder
2 limes, cut into wedges
Ranch dressing
1 cup mayonnaise
2 tsp white vinegar
2 spring onions, green part only, chopped
1 tbs parsley, chopped
2 tbs chives, chopped
1 tbs dill, chopped
½ tsp mustard powder
¼ tsp paprika
¼ tsp cayenne pepper
¼ tsp pepper
Salt to taste
Method
Pre-heat the oven to 180C / 355F.
Place the capsicum and chilli directly onto the wire rack in your oven, and cook for 1 hour or until the skins are blackened and the flesh is very soft. You may like to put a tray underneath the rack to catch any juices. Remove from the oven and set aside to cool.
Once cool enough to handle, remove the skins, cores and seeds. Heat a frying pan over a medium heat. Melt the ghee then add the leek, stirring until the leek has softened and slightly browned. Remove from the heat. Place the capsicum, chilli, leek, salt and chilli powder in a blender and blitz until smooth.
--
Place the chicken wings on a large tray. Pour the sauce over them, making sure to cover all wings evenly. Place in the oven and cook for 1 hour, or until the wings are cooked through. Turn the wings over 1–2 times during cooking. Meanwhile, make your ranch dressing. Mix all ingredients together. Taste and season accordingly. Chill until required.
To serve, place the wings on a board with the ranch dressing and lime wedges served on the side.