Happy Australia Day everyone! What better excuse than a celebration do we all need for sitting down with our friends and family for a great meal?
This year we've taken the stress out of menu planning for you and whether you're hosting a BBQ or meeting for an epic picnic we have some fantastic SIBO friendly Australia Day recipes that you can take along with you for everyone to enjoy.
With a superfood warm winter kale salad alongside some tasty Thai style marinated chicken drumsticks and a decadent ruby grapefruit and custard trifle for the grown-ups (and for the kiddos too!).
The warm winter kale salad recipe is a perfect side dish regardless of the weather and can be paired with a protein of your choice or served as a delicious vegetarian meal on its own.
Public holidays like these are great for switching off from our busy lives and spending time with those that are important to us, perhaps taking the opportunity to catch up with old friends we've been out of touch with.
Rebecca loves to fill her table for a BBQ on days like these and cook some tasty food, inviting friends old and new to have some downtime with each other.
Succulent Thai style chicken drumsticks are perfect served warm from the BBQ or make a lovely cold dish for a picnic.
How about taking a leaf out of the kids' book and playing some of those old-fashioned games? Monopoly, Twister or better still head outside for a game in the fresh air, who's for Cricket?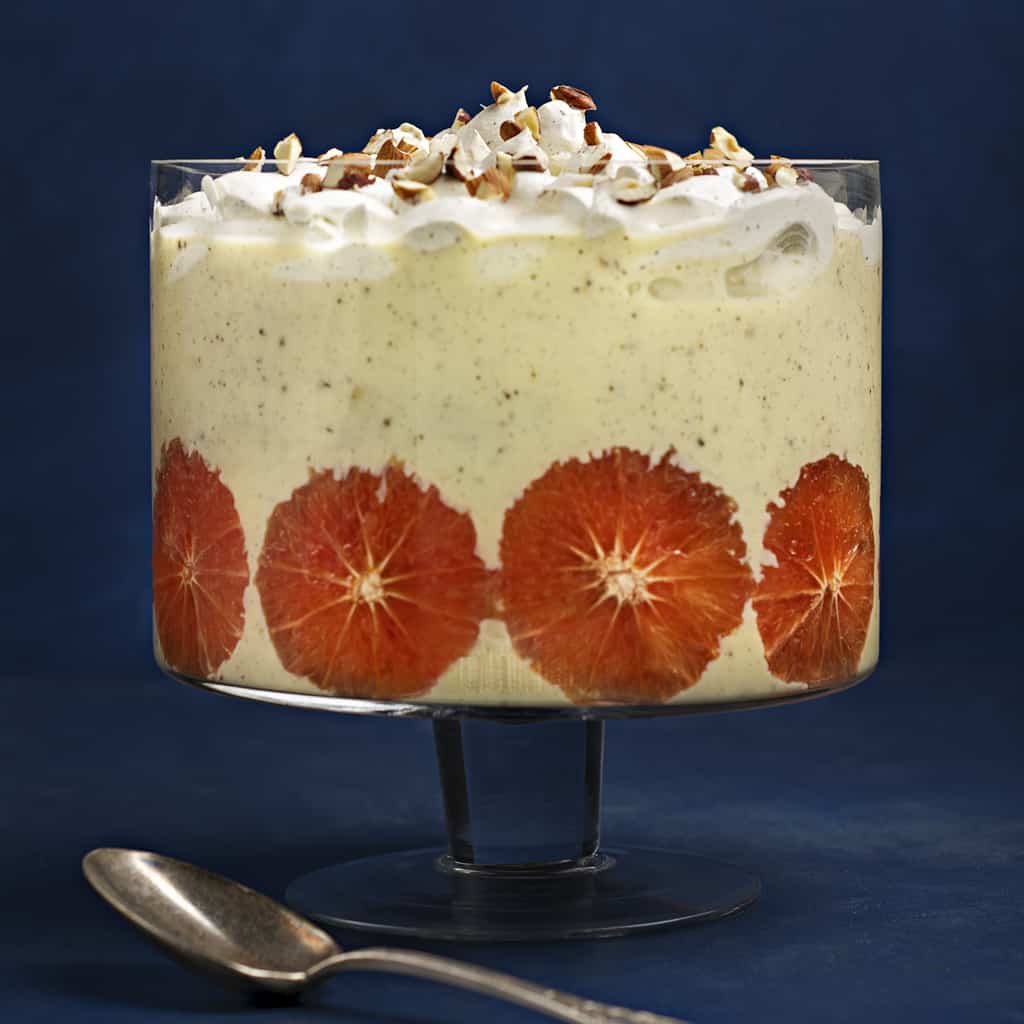 Our Ruby Grapefruit and Custard  Trifle not only looks impressive but also tastes delicious and rounds out a SIBO friendly meal perfectly.
We hope you love the recipes and we love seeing your creations in the kitchen. Don't forget to tag us with #CookingforSIBO or #TheHealthyGut so we can find your photos and videos. And we always love to hear what you think of our recipes.
If you've enjoyed our Australia Day recipes, let us know in the comments below.
Want more family favourites recipes?
The SIBO Family Favourites eCookbook is crammed full of family-friendly meals that the whole family can enjoy together. All recipes are based on the SIBO Bi-Phasic diet by Dr Nirala Jacobi ND and clearly list what phase they are suitable for.
All recipes are 100% gluten-free and soy-free. There are dairy-free, grain-free, sugar-free and low FODMAP options available.
Order your copy today and choose between an eCookbook or a hard copy one to scribble in, like we do!