Why I'm Doing The Elemental Diet
Today I commenced the Elemental Diet. It's not something I thought I would ever do if I'm honest with you. The thought of not eating for 2-3 weeks scared me silly and I only wanted to take the herbal antimicrobials to reduce my SIBO overgrowth.
In February 2018 I decided to re-test for SIBO. If you haven't checked out my blog on why I decided to do so, you can read it here. I also shared my results with you here and how I was going to tackle my treatment.
My approach was going well until I got some new blood work results back in June, which showed my inflammation was sky high and my haemochromatosis was also out of control. My ferritin and iron saturation levels were way too high (which can also be caused by high inflammation, which SIBO causes).
Despite my best intentions, my body just wasn't responding to my more relaxed way of treating my SIBO and so it was time to take control and shake things up (pardon the pun!).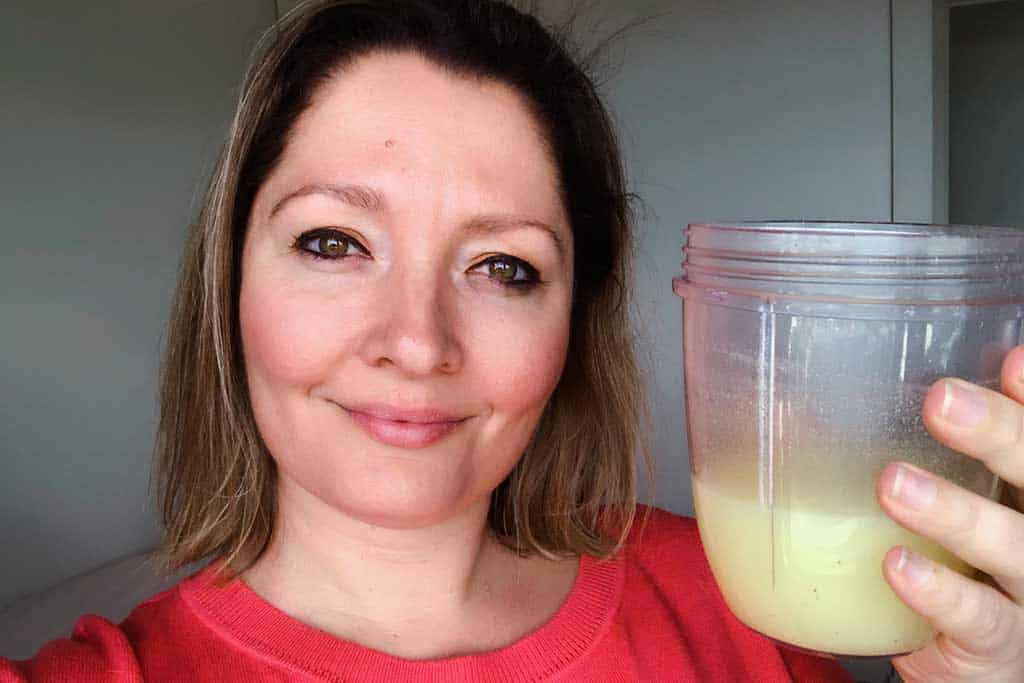 Why choose the Elemental Diet?
I have done multiple rounds of the herbal antimicrobials over the past 3.5 years. I did the uBiome Explorer test earlier this year, which showed I only had a diversity of 62% (out of 100%). Given 38% of my microbiota are missing or in such small numbers they couldn't be detected, I didn't want to do any more long-term killing protocols.
The Elemental Diet is known to provide the greatest reductions in SIBO overgrowth over the shortest period of time. So if I'm going to hit the bacteria hard, this is the way to do it.
The Elemental Diet is also anti-inflammatory. Given my inflammation markers were so high, I need to lower them. Why not do it at the same time as reducing my SIBO?
SIBO causes inflammation. Inflammation can lead to higher ferritin and iron saturation, and it doesn't help when I already have haemochromatosis which causes the body to store more iron. The increased iron has to get stored somewhere, so it goes to my organs, which puts them under greater pressure and can even lead to organ failure.
I've been getting a little relaxed with my diet recently. I've been eating a bit of gluten here and there, some alcohol has crept back in to my weekly routine, and I just don't feel as fresh as I once did. I know this is partly to do with my SIBO and haemochromatosis, but my diet has a big part to play.
I am an all or nothing kind of person, so this feels like a big re-set button. Going without food for 3 weeks will be a challenge, but it will help me to re-focus on what's important and to get back on track.
 Studies have shown the Elemental Diet can achieve the greatest reduction of SIBO over the shortest period of time.
Choosing an Elemental Diet
Doing something as drastic as the Elemental Diet shouldn't be taken lightly. To do it successfully, I believe you need to physically and mentally prepare for it. To get ready, I did the following:
Added in some extra 24-hour fasts so I was used to not eating

Had a strategy session with my consulting doctor so I was fully aware of what I might experience

Met with my psychologist to mentally prepare for not eating food and to develop some coping strategies on how to manage any food cravings

Booked it in at a time when I wasn't travelling or had major events on. I've told my friends what I'm doing and that I will be in hibernation for the next few weeks

Wrote down the reasons why I want to do this, so I can remind myself on the hard days

Reduced my food intake in the final few days so my stomach began to shrink
"Give yourself time to prepare for the Elemental Diet so you can ultimately achieve success.
You don't need to do this on your own. Reach out to your friends, family and practitioners and see who will support you.  My partner has decided to go alcohol-free for the 3 weeks that I'm on the Elemental Diet. He's doing it to show his support and to use it as an opportunity to give his own body a rest from drinking.
Reach out to the many SIBO support groups online. Other people are going through a similar journey to you and will be more than happy to lend a supportive ear.
To keep myself accountable and to share my experience with you, I will be blogging and vlogging my way through the Elemental Diet. Head to my YouTube channel to watch my vlogs and make sure you're a member of The Healthy Gut Newsletter below so you receive my blogs as soon as I launch them.
If you've done the Elemental Diet, I'd love to hear your tips and tricks on how you did it successfully. Leave a comment below.
NEVER MISS A BLOG AGAIN
Sign up as a member of The Healthy Gut Newsletter
Your privacy is assured, we won't pass your details to anyone without your permission.
Need help planning your SIBO meals?
The monthly SIBO Meal Plans are now available. Choose from the Spring/Summer or Fall/Winter Plans so you can eat according to your season. Enjoy 4 weeks of meals prepared for you. Use our handy shopping list each week to buy the ingredients you need. All recipes are suitable for Phase 1 Restricted on the SIBO Bi Phasic Diet.