These fritters make an excellent and filling breakfast or brunch. Why not cook up a batch of them the night before and then just re-heat them in the morning, while you cook some pancetta? Also great with a salad for a light lunch.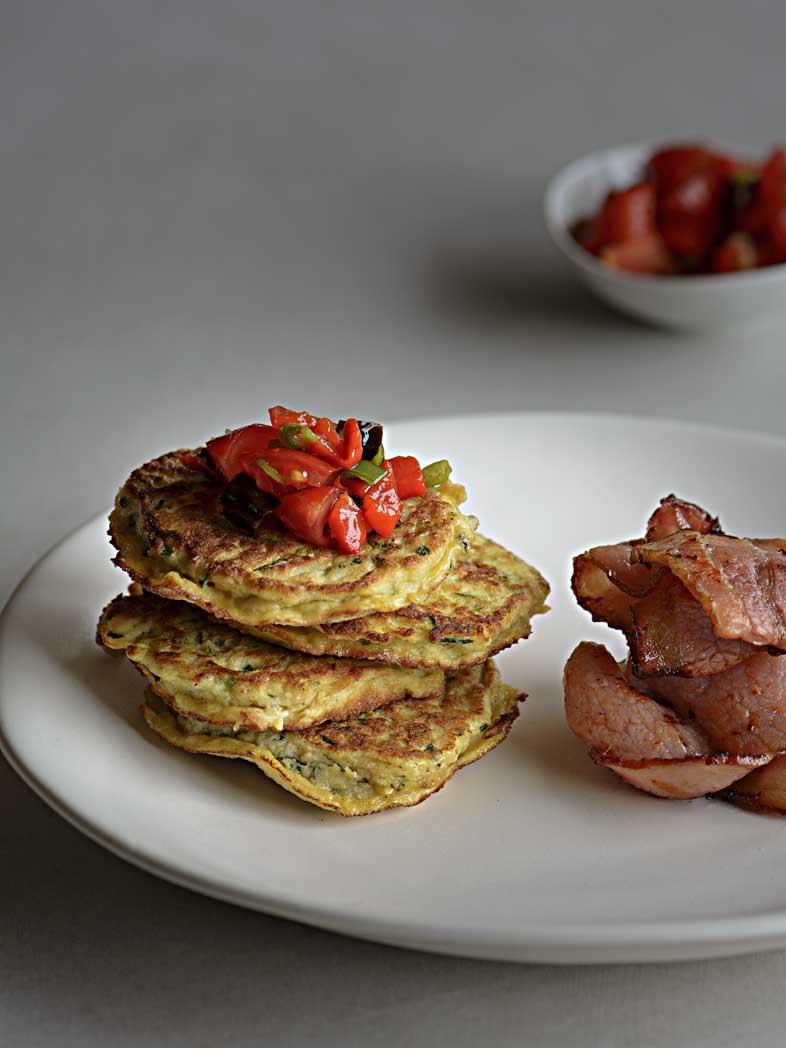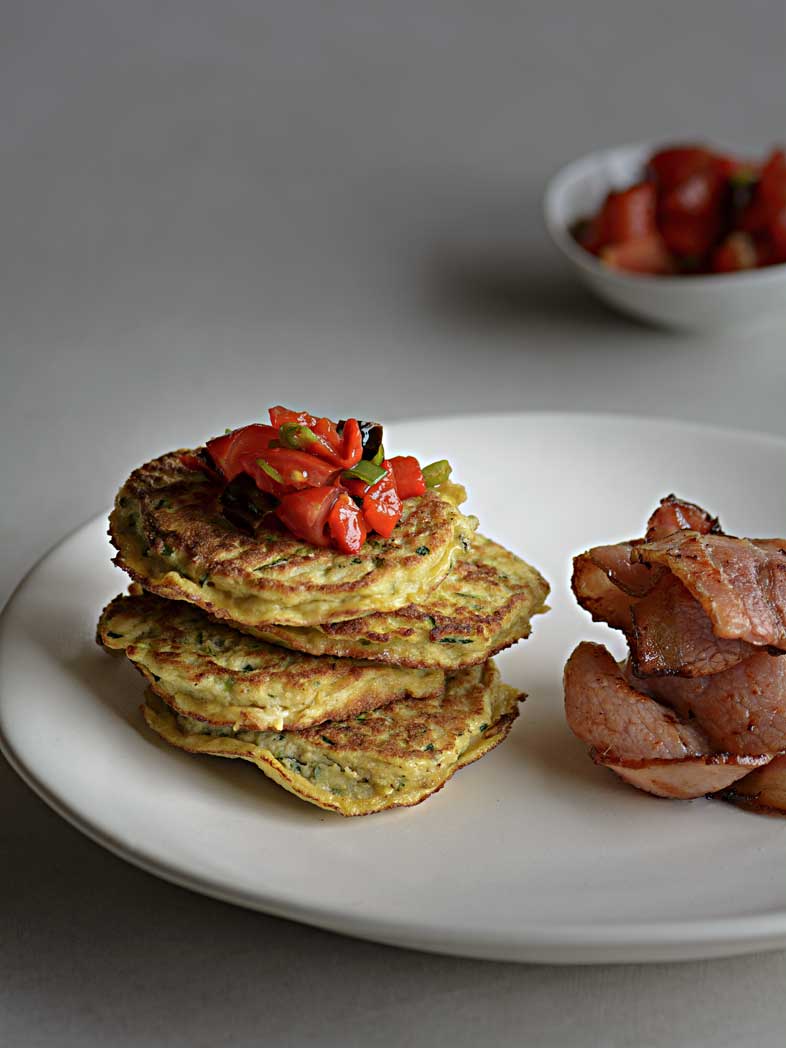 Ingredients
Zucchini Fritters
1 zucchini, grated
2 free-range eggs
2 tbs coconut flour
2 tsp ghee or coconut oil
6 strips free-range bacon, free from sugar and nitrates
Salt and pepper
Smoky Salsa
Method
Squeeze the excess moisture out of the grated zucchini. You can do this easily by grabbing a handful of it and squeezing it. Liquid will escape, so do this over the sink or a bowl.
Place the zucchini in a large bowl. Add in the eggs and coconut flour. Mix to combine. If this mixture is too wet, add in a little bit more coconut flour. If the mixture is too dry, add in a drop of water. Season with salt and pepper.
In a large non-stick frying pan, heat over a medium heat and melt the ghee or coconut oil. To cook the fritters, add in a large spoonful of batter. Repeat until you have filled the pan ensuring you have left room to flip the fritters.
Cook for 2-3 minutes on one side and then flip, and cook on the other side until golden brown and cooked through. Remove from the pan and set aside.
Melt some more ghee or coconut oil in the pan and add the pancetta rashers, cook to your liking then remove from the pan.
To Serve
Place the fritters on a plate with a side of pancetta and a dollop of smoky salsa.
Tell your friends
Why not share the love? We love it when you tell your friends about The Healthy Gut Recipes. Simply click one of the icons below to share it with your favourite social media platform.