There are some mornings when you want to pay homage to your past life and eat a bowl of cereal. Whilst nuts can be problematic for some, for others they can be a good way of increasing good quality fats in your diet. Due to the restrictions of the SIBO protocol, this granola is to be eaten in small portions and in moderation. Divide the mixture up once you have made it so you are not tempted to over eat it.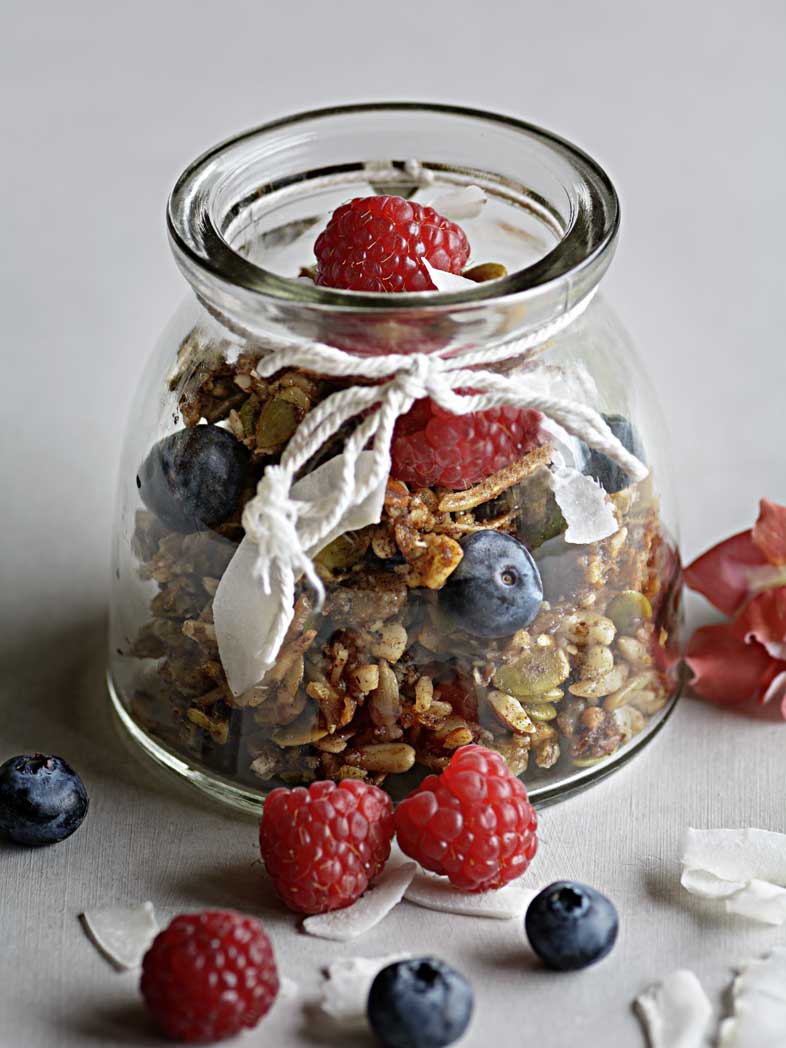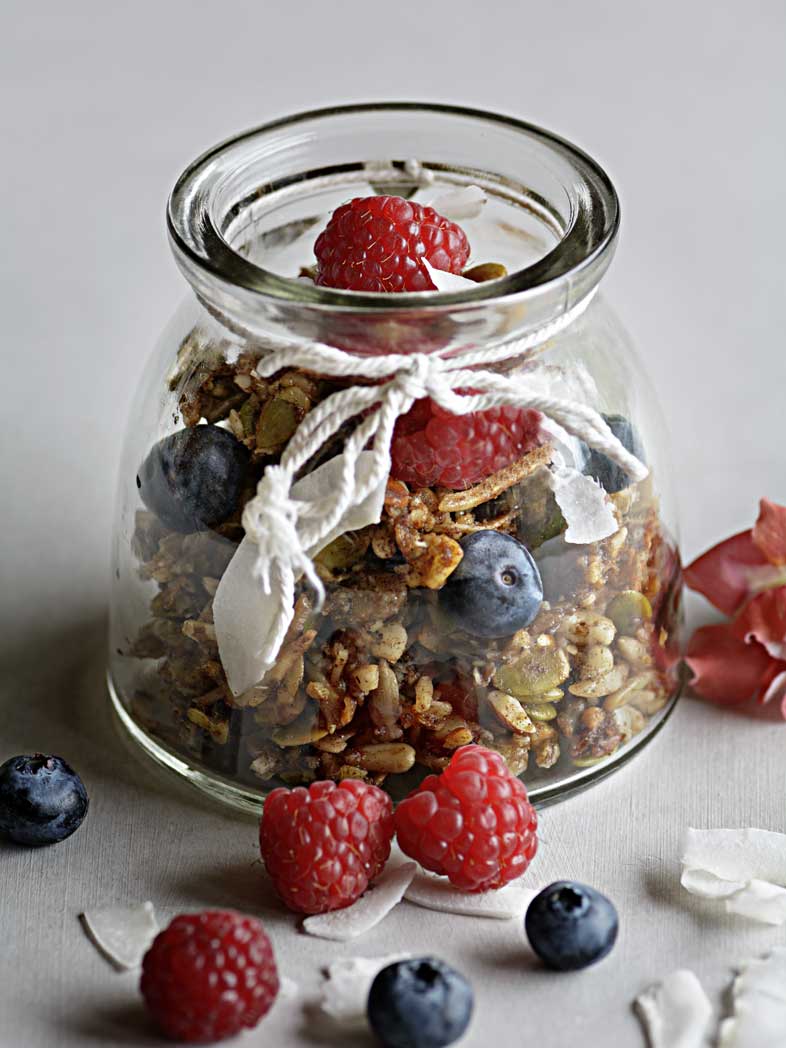 Ingredients
1 cup macadamia nuts
½ cup almonds
½ cup pecans
½ cup flaked coconut
4 tbs pepita seeds
4 tbs sunflower seeds
1 tsp vanilla powder
2 tsp cinnamon, ground
2 tbs coconut oil
Stevia or 1-2 tbs honey
Method
Pre-heat the oven to 350F.
Line a large deep baking sheet with parchment paper.
Place the nuts into a food processor and blend until chopped to a consistency you are happy with.
Place the nuts in a large bowl. Stir in the coconut, pumpkin seeds, sunflower seeds and spices.
Melt the coconut oil and honey (if using). If not using honey, please add stevia to taste. Pour over the dry mixture and stir until completely combined.
Pour into the baking sheet. Cook for 10 minutes, then remove from the oven and stir thoroughly. Return to the oven. Repeat this process until the granola is golden. Remove from the oven, and cool then store in an airtight container in the fridge. Serve with almond milk and a sprinkling of berries.
Note
Keep an eye on the granola as it can burn very quickly.
Tell your friends
Why not share the love? We love it when you tell your friends about The Healthy Gut Recipes. Simply click one of the icons below to share it with your favourite social media platform.