Yields: 2-4 chocolate moulds
Make your own delicious dairy and sugar free dark chocolate at home. It's easy to make and only contains 4 ingredients. Better yet, you know exactly what is in it, unlike commercially manufactured chocolate and can tailor it according to your personal preferences.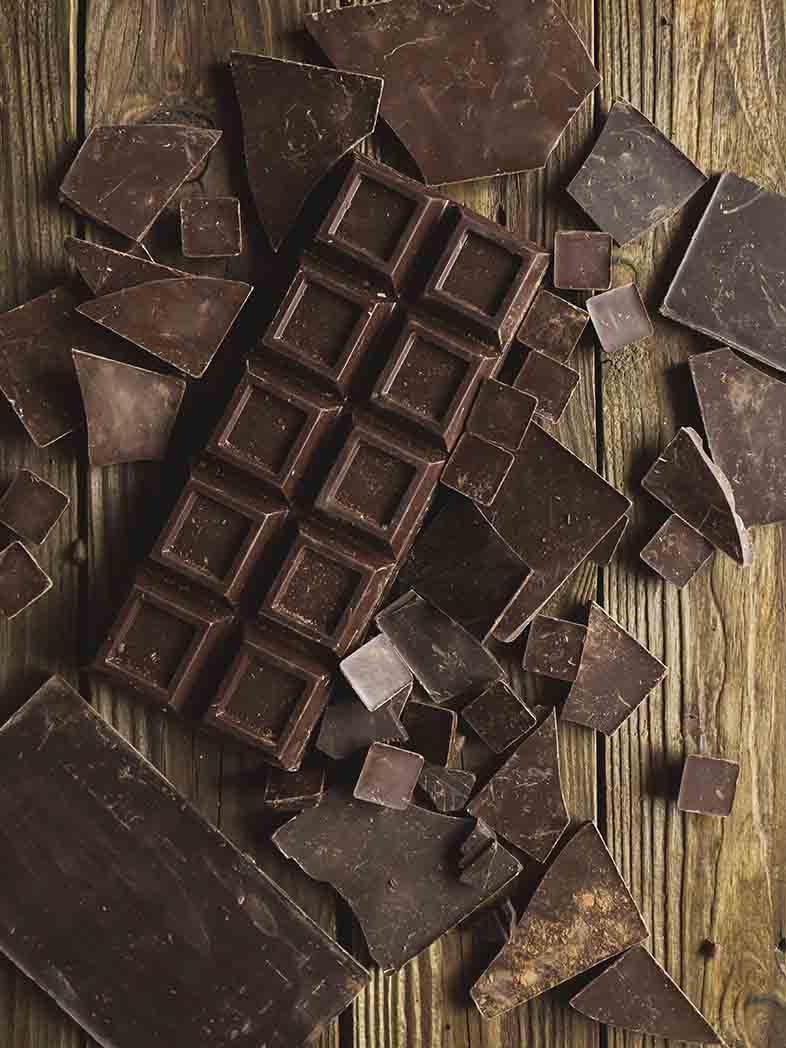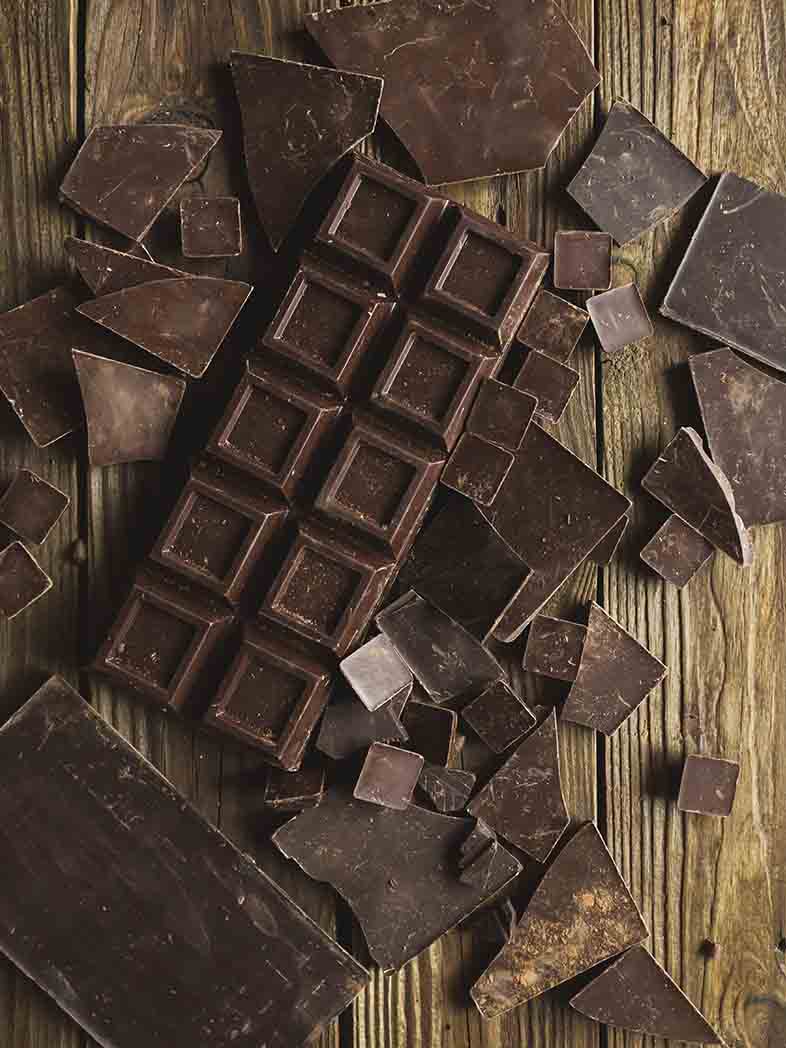 Ingredients
Method
Place the cocoa butter in a microwave-safe silicone bowl. Microwave at 30-second intervals, stirring with a silicone spatula intermittently, until the mixture reaches between 105F to 113F and is completely liquified.
Stir in the sifted cocoa powder, stevia and ground vanilla powder. Mix until well combined. Taste for sweetness, adding more stevia if required.
Cover a cool bench top with parchment paper. Alternatively, use a sterilised marble bench top. You need to use a surface that won't get warm from the chocolate and will stay nice and cool.
Pour the mixture onto the parchment paper or directly onto the sterilised surface, and then spread the chocolate around constantly with a spatula until it reaches a toothpaste-like consistency. Watch my video to see how I do it.
Scrape the thickened chocolate up and place back in your bowl. Re-heat in the microwave in 5-second bursts, stirring between each zap, until it reaches between 82F to 93F and it is completely liquified. Stir until all lumps have been removed.
If you accidentally heat it to over 93F, all is not lost. Keep heating the chocolate until it reaches between 105F and 113F and then pour back onto your surface and move it around again until it reaches a toothpaste consistency again. Then return to the microwave and heat until it reaches between 82F to 93F.
Pour the chocolate into your favorite chocolate moulds. We like these break apart chocolate bar moulds and these individual candy moulds. Allow to set at room temperature. If the weather is warm, you can place it in the fridge for a few minutes to help it set.
Note
Tempering chocolate gives it that lovely 'snap' when you break it into pieces. You don't need to temper your chocolate to eat it, but we think it makes it so much nicer. Tempered chocolate will also allow it to remain solid at room temperature and in warmer weather. If you choose not to temper your chocolate, simply melt the cocoa butter, stir in all other ingredients and pour into your chocolate mould. Non-tempered chocolate will need to be kept in the fridge as it melts a lot more easily than tempered chocolate.
The tempering process requires movement and precision with your temperature. Use a digital thermometer to ensure you have an accurate reading of the chocolate's temperature at the two key phases.
It is best to store your chocolate in a cool area, rather than the fridge, to prevent condensation appearing on it.  The exception to this is very warm weather which will melt the chocolate.
Water seizes chocolate. For this reason, do not use vanilla or sweeteners that contain water. Use powder or oil-based liquids instead.
Once you have mastered this basic dark chocolate recipe, get creative with flavours. I love to add things like freeze-dried fruit, nuts, seeds, spices (like chilli), or a pinch of salt for a sea salt dark chocolate. Let your imagination run wild. Share your new flavours below as I love hearing what my community come up with.
Tell your friends
Why not share the love? We love it when you tell your friends about The Healthy Gut Recipes. Simply click one of the icons below to share it with your favourite social media platform.