The humble roast chicken is transported to a new world with the addition of the lemon thyme mix. By placing it under the skin, it helps to keep the meat moist and imparts a lovely flavour as well. Perfect for mid-week meals but fancy enough to impress your dinner party guests. Use any leftovers for chicken salads.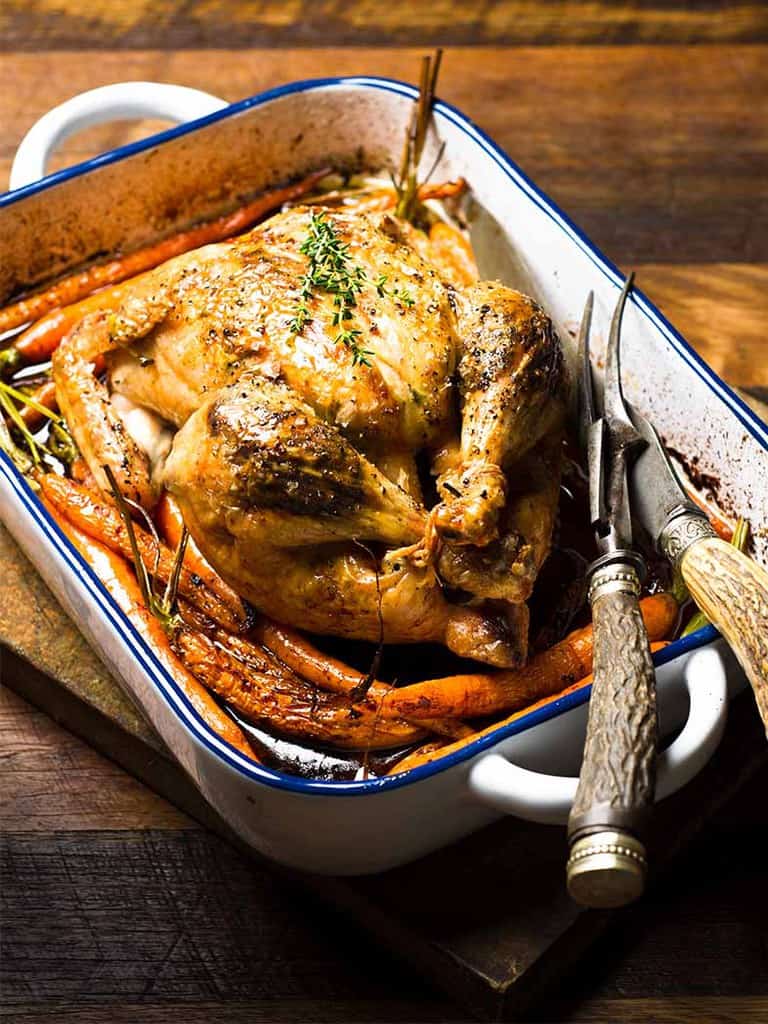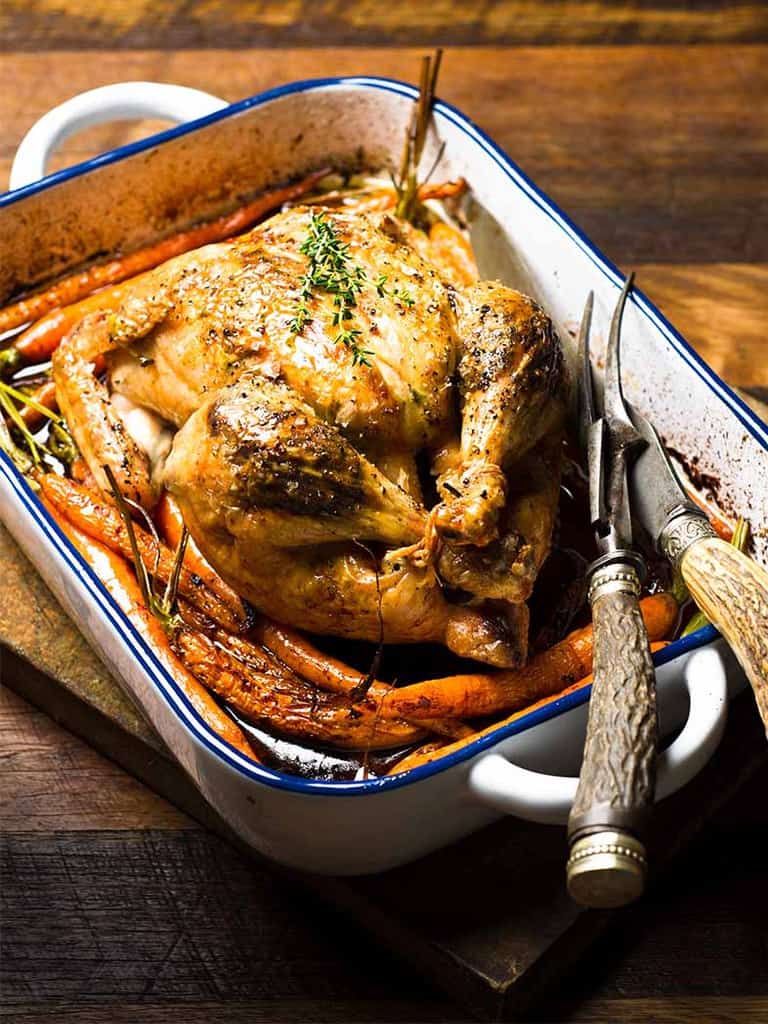 Ingredients
1 whole free range chicken
4 tbs ghee, softened
1 lemon
1 bunch thyme
2 tsp salt
2 tsp pepper
1 tbs olive oil
1 bunch baby carrots, washed and trimmed
Method
Pre-heat your oven to 350F.
Place the softened ghee in a bowl. Zest the lemon and add it to the bowl. Set the lemon aside. Remove about 1 tablespoon of thyme leaves from the bunch and chop lightly. Add to the bowl.
Add 1 teaspoon each of salt and pepper. Stir to combine. Set aside.
Rinse and pat dry your chicken. Carefully separate the skin away from the meat on the breast and leg meat, by sliding your nger under the skin and gently pulling it away from the meat. This will allow you to create a pocket for the avoured ghee.
Taking a spoonful at a time, slide the ghee mixture under the skin, being careful not to pierce the skin. Insert ghee to cover the breast and leg meat. Place the lemon inside the cavity along with half of the thyme. Secure the legs together with kitchen string. Rub olive oil over the chicken, then sprinkle with the remaining salt and pepper.
Place the remaining thyme on the base of a roasting tray. Place the chicken on top of it. Add the carrots around the chicken. Place in the oven for 1 hour, or until the chicken is cooked through. If the chicken is browning too quickly, cover it lightly with foil.
Once cooked, remove from the oven, cover and let rest for 15 minutes before carving. Serve with roasted carrots.
Tell your friends
Why not share the love? We love it when you tell your friends about The Healthy Gut Recipes. Simply click one of the icons below to share it with your favourite social media platform.