This SIBO friendly spiced carrot and lentil soup is perfect for cold winter's nights. Plus, it's cheap to make and will be on the table in no time. Lentils can often be well tolerated by SIBOers later in their treatment protocol. To test your personal tolerance to them, you might like to include less lentils or eat a smaller serve initially to judge your reaction to them. If all goes well, lentils can be a welcome addition to a more plant-based diet.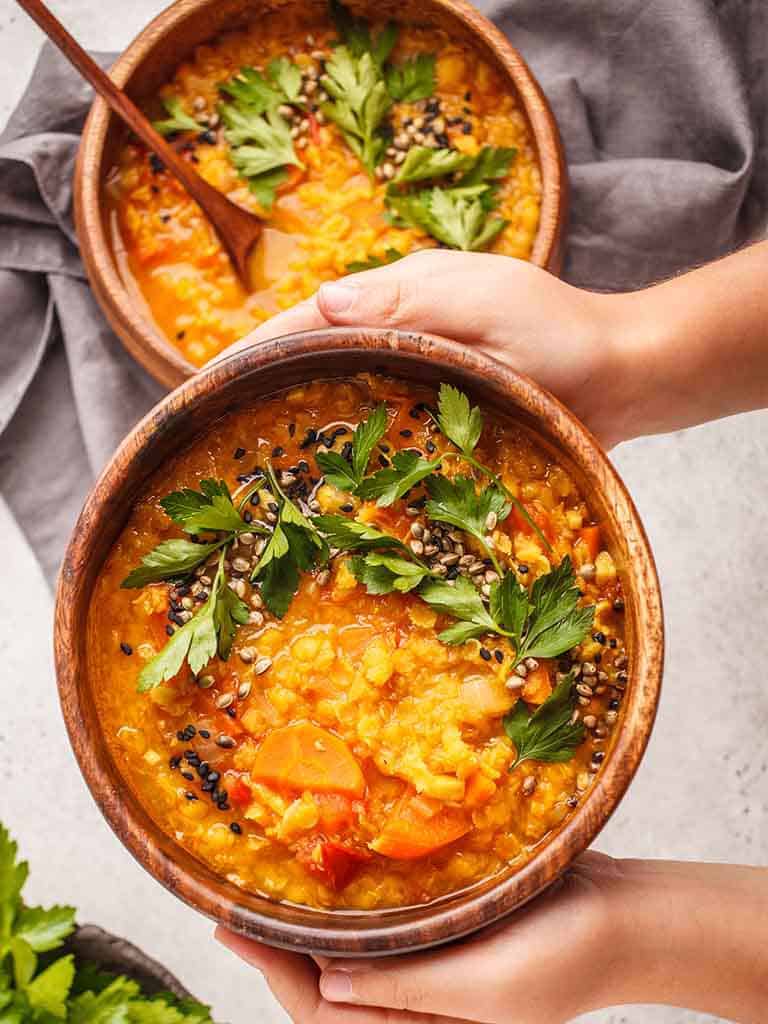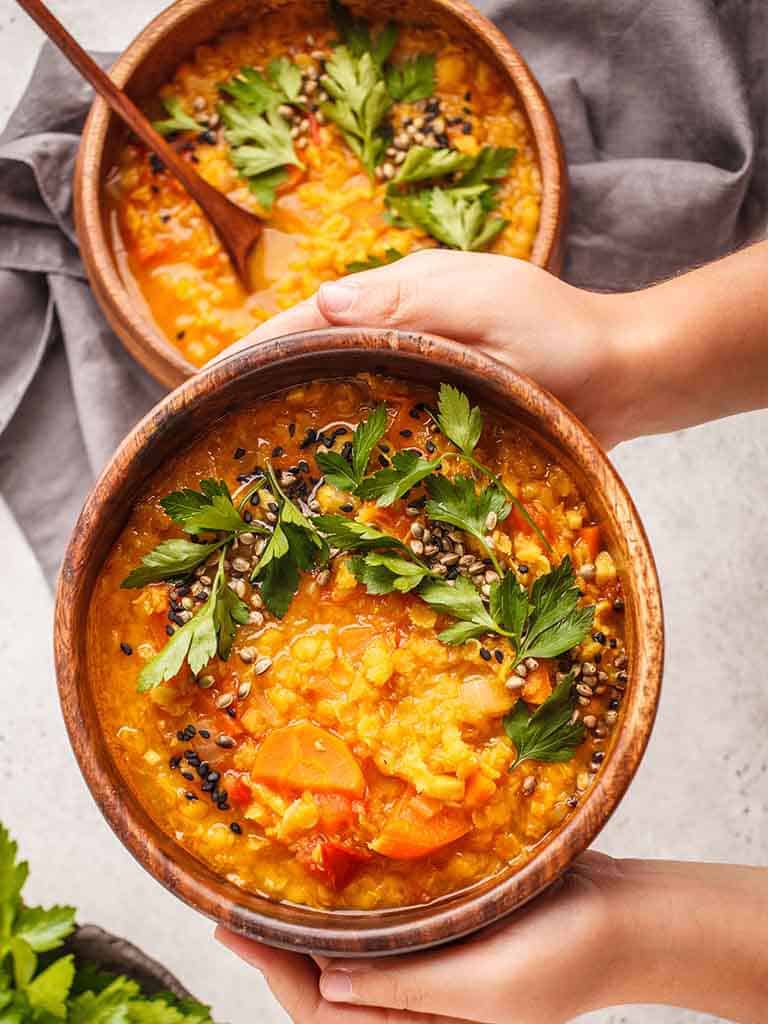 Ingredients
Soup
1 tbs coconut oil (or a fat you can tolerate)
2 lbs carrots, peeled and chopped
1 whole bunch scallions, green part only, chopped
1 tbs freshly grated ginger
1 tbs ground cumin
2 tsp ground coriander
2 tsp ground turmeric
1 tsp mustard seeds
4 cups (1L) vegetable stock
1 x 14 oz can diced tomatoes
1 x 14 oz can cooked brown lentils
Juice of 1 lemon
Salt and pepper to taste
Garnish
2 large handfuls parsley, chopped
1 tbs black sesame seeds, toasted
1 tbs mustard seeds, toasted
Drizzle of garlic infused olive oil (optional)
Method
Soup
Heat the coconut oil in a large soup pan. Add the carrots, scallions and ginger, cooking until they have softened slightly.
Stir in the cumin, coriander, turmeric and mustard seeds. Cook for 1 minute then add the vegetable stock and tomatoes.  Bring to a boil then reduce the heat and cook for 20 minutes or until the carrots are soft.
Rinse the lentils in a colander until the water runs clear, then add to the soup.  Cook for a further 10 minutes.
The soup can be eaten like this, or if you prefer a creamier soup, pour half into a blender and blitz until blended and creamy. Pour back into the pot and mix thoroughly.
Add the lemon juice then taste and season with salt and pepper accordingly.
Garnish
While the soup is cooking, dry fry the sesame seeds and mustard seeds. Heat a frying pan over medium heat (do not add any oil). Add the seeds and stir for a few minutes or until they become fragrant (they may start to pop). Remove from the heat and set aside.
To Serve
Divide the soup between 4 large soup bowls. Sprinkle with chopped parsley and the seeds. Drizzle with garlic infused olive oil (if using).
Tell your friends
Why not share the love? We love it when you tell your friends about The Healthy Gut Recipes. Simply click one of the icons below to share it with your favourite social media platform.