Smoked salmon blinis (or mini pancakes) are a perfect canape or appetizer for the holidays or any special occasion. SIBO friendly and 100% gluten-free.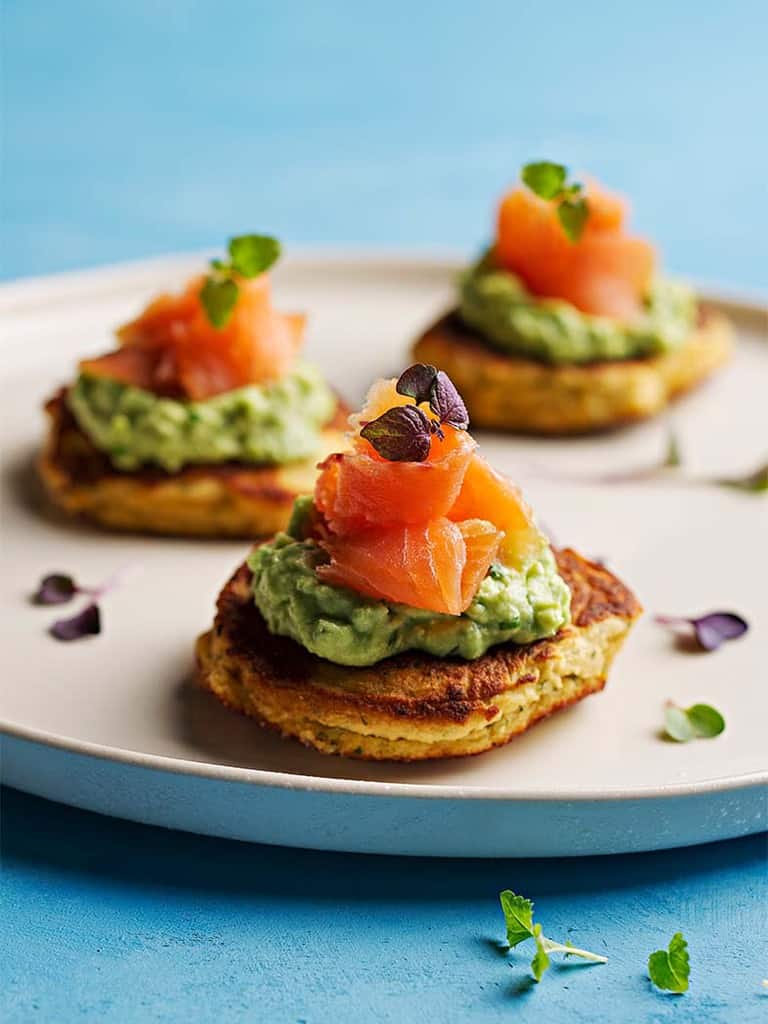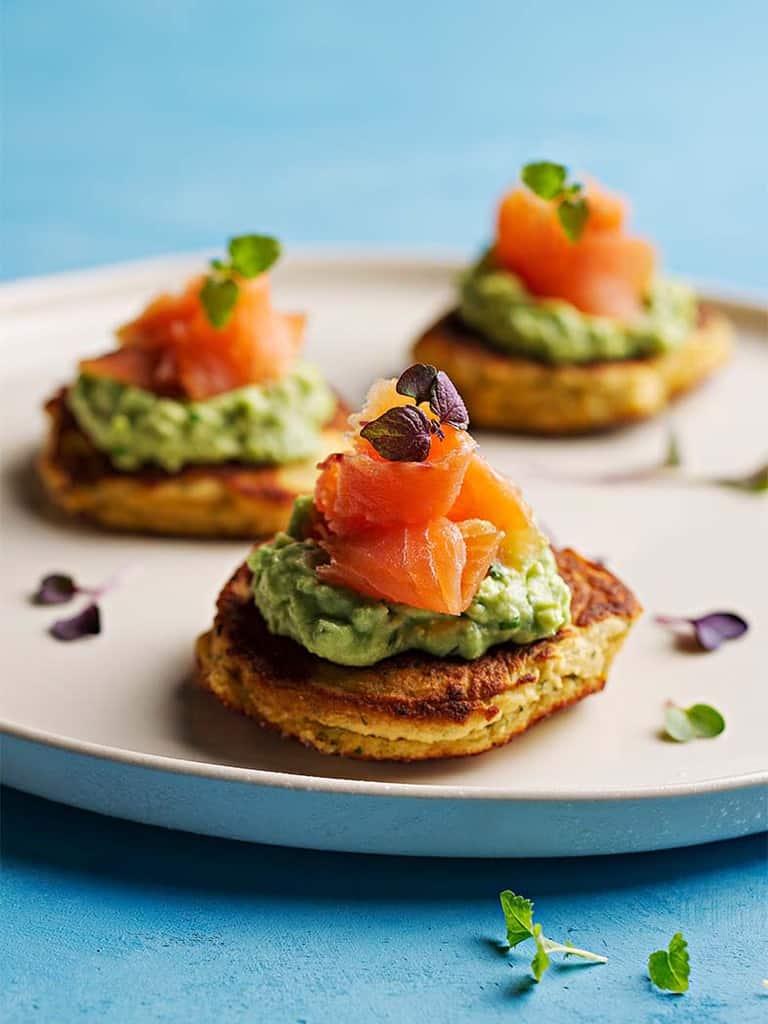 Ingredients
4 eggs (ideally free-range)
1/4 cup almond meal
1/4 cup coconut flour
1 tsp baking soda
1 tsp baking powder
2 tbs ghee or coconut oil
1 avocado
1/2 lemon, juiced
7 oz smoked salmon (no nitrates or sugar added)
Micro herbs to garnish
Method
Main Dish
Break the eggs into a large bowl. Beat until combined. Mix in the almond meal, coconut flour, baking soda and baking powder until well combined. If the mixture is too dry, add in a small amount of water.
Heat a large skillet over medium heat. Melt one tablespoon of ghee or coconut oil in the pan.
Place a teaspoon of mixture into the pan. Flatten slightly with the back of the spoon. Repeat until the pan contains several blinis. Cook for 2 minutes on one side, flip and cook for 2 minutes on the other side, or until cooked through.
Remove and set aside. Repeat until all of the mixture has been cooked.
Scoop the avocado flesh into a bowl. Add the lemon juice and salt and pepper to taste. Mash until smooth.
To Serve
To make the blini, place a small scoop of avocado on the blini and top with smoked salmon and micro herbs. These are a perfect appetizer and are best served immediately.
Tell your friends
Why not share the love? We love it when you tell your friends about The Healthy Gut Recipes. Simply click one of the icons below to share it with your favourite social media platform.