Who doesn't love spaghetti and meatballs? Now the whole family can enjoy this SIBO friendly version together, we think it will become one of your favourites!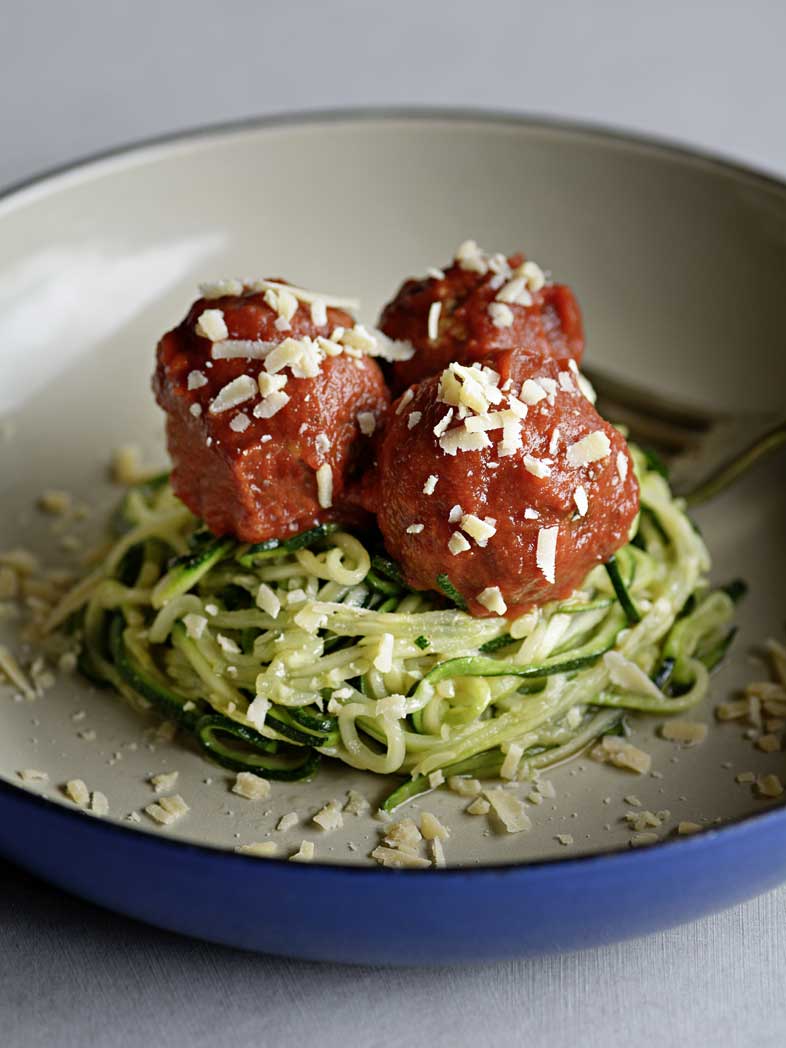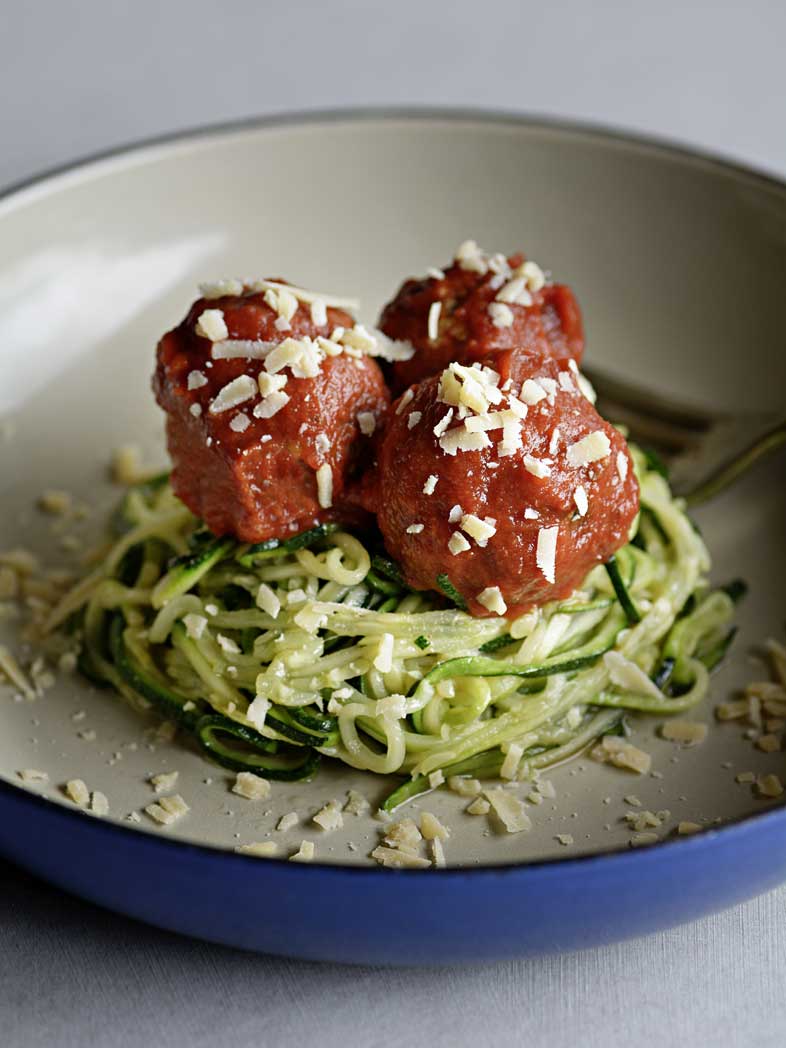 Ingredients
1 lb mix of ground beef, veal, and pork
1 free-range egg
1 tsp dried basil
1 tsp dried oregano
1 tsp dried parlsey
1 tbs tallow, (see recipe, page 133)
1 x 14 oz can whole tomatoes, no sugar or nitrates, drained
½ x 24 oz jar tomato purée
1 tbs lard, (see recipe, page 133)
Salt and pepper
If you are in Phase 2, Remove and Restore, you can add 5 oz parmesan cheese, grated (if tolerated)
Method
Place the mince, egg, basil, oregano, parsley, salt and pepper in a large bowl. Mix with your hands to combine. After a few minutes of mixing, the mince should come together nicely. Roll into small balls and set aside on a plate. Refrigerate until required.
Meanwhile, make the zucchini noodles. Using a sprialiser, cut the zucchini into noodle strips. Place in a colander and cover liberally with salt. Set aside in the sink as the zucchini will release liquid. Salt for 30 minutes.
To cook the meatballs, heat the tallow in a deep, large non-stick frying pan. Add the meatballs and brown on all sides. Add in the drained tomatoes and break apart with the back of your wooden spoon. Add in the passata until it partially covers the meatballs. Bring to a simmer and then cook for 20 minutes or until the meatballs are cooked through.
When the meatballs are nearly cooked, remove the zucchini noodles from the colander. Pat dry with paper towel, removing some of the excess salt.
Heat the lard in a large non-stick pan until smoking hot. Quickly add the zucchini noodles, stirring around so they all get coated in lard. Remove from the heat after 1-2 minutes. You want them to retain their firmness and not go mushy.
Place the noodles in a pasta bowl, top with a few meatballs, sauce and parmesan if using.
Tell your friends
Why not share the love? We love it when you tell your friends about The Healthy Gut Recipes. Simply click one of the icons below to share it with your favourite social media platform.