Don't miss out on biscuits this ANZAC Day. These SIBO Anzac biscuits are gluten and dairy free and are the perfect treat while we remember those who served. Lest we forget.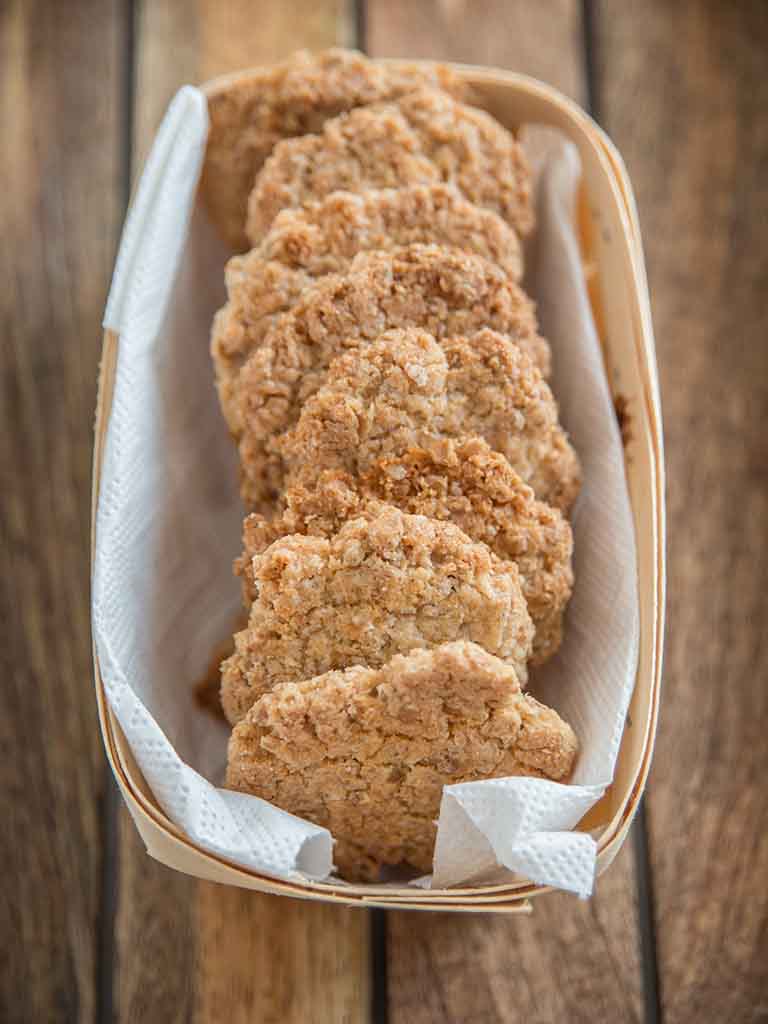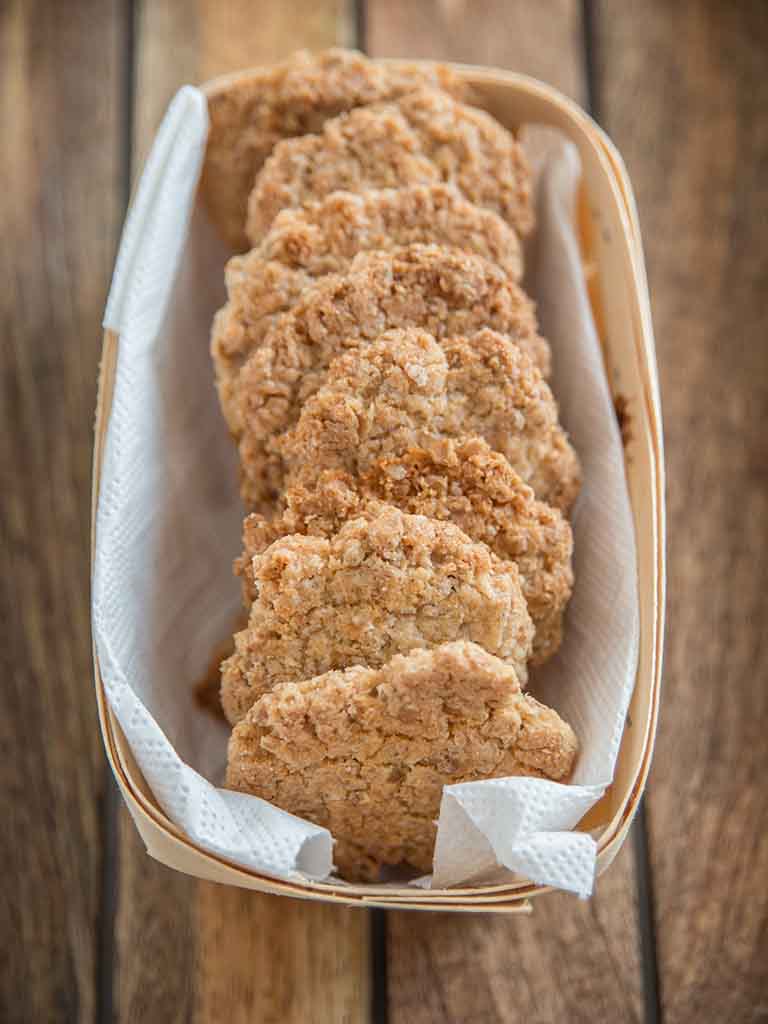 Ingredients
1 1/2 cups almond flour
1/2 cup shredded coconut
1 cup walnuts (chopped very finely in a food processor)
1/3 cup butter or coconut oil
1 tsp baking soda
3 tbs honey
1 tbs water
1 tsp vanilla
Method
Pre-heat your oven to 250F. Line a baking sheet with baking parchment. Set aside.
In a large mixing bowl place the almond flour, coconut and walnuts. Mix together and create a well in the middle of the mixture.
In a small saucepan, melt the butter (or coconut oil) and honey together. Take the saucepan off the heat and add the baking soda and water. Stir this until it becomes a white-ish foam.
Pour your honey and butter mix into the well in your dry ingredients. Add the vanilla. Mix until well combined.
Take dessertspoons of the mixture and roll it in your palm into a ball, as firmly as possible. Be patient, this mix holds together well but needs a little handling. Place the ball on your baking tray and flatten out a little.
Place in the oven for 15 minutes, or until golden brown.
Remove from the oven. Leave to cool on the baking sheet and don't handle until they have hardened.
Tell your friends
Why not share the love? We love it when you tell your friends about The Healthy Gut Recipes. Simply click one of the icons below to share it with your favourite social media platform.