I love all French food so it was an absolute delight when I realised I could tweak my favourite French dessert, the soufflé, to make it SIBO friendly. Don't be afraid of the humble soufflé, it is a wonderful dessert and is sure to impress your guests. And with this summer version bursting with raspberries, you'll make it again and again. This raspberry soufflé is an absolute hit with guests for a special dinner party but is simple enough to enjoy mid-week as a delicious SIBO dessert.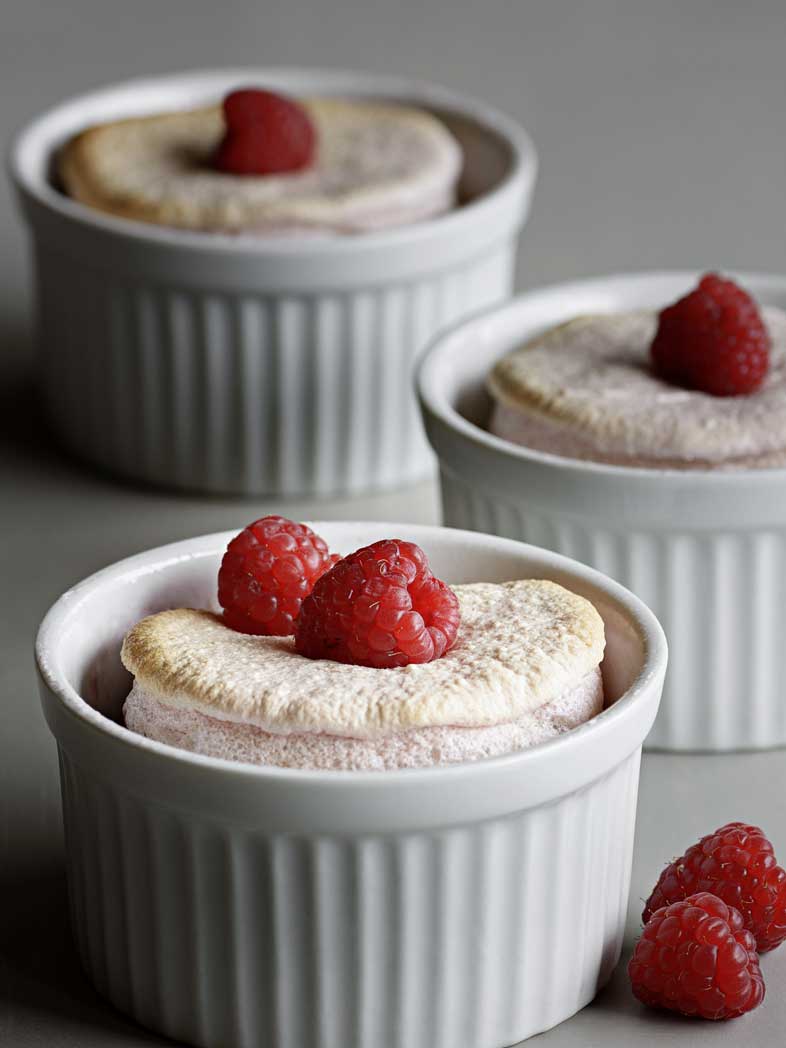 Ingredients
Ghee or coconut oil for greasing
¼ cup honey, heated
1 cup raspberries
1 lemon, juiced
5 free-range egg whites
Method
Pre-heat the oven to 400ºF.
Wipe softened ghee or coconut oil in 6 ramekin dishes.
Melt the honey so that it is runny, and set aside.
Juice the lemon, straining to remove any pips or flesh. Set aside.
Reserve 12 raspberries. Blitz the remaining raspberries in a blender until liquefied. Strain to remove the pips. Set aside in a medium-size bowl. Juice the lemon, straining to remove any seeds or flesh. Add to the raspberry mixture.
Place the egg whites into a clean, dry bowl. Beat until soft peaks form, then slowly drizzle in the honey, beating well between each drizzle.
Once all of the honey has been incorporated, place a large spoonful of the meringue mixture into the raspberry mixture. Mix until well combined. You don't need to be too careful at this stage.
Next, transfer the raspberry mixture into the meringue mixture. Fold it in carefully, being mindful to keep the light and airy texture of the egg whites.
Spoon the meringue into the prepared ramekin dishes. Fill right to the top. Tap gently on your kitchen bench to remove any air bubbles. For a neat soufflé, scrape the top so it sits flush with the ramekin dish.
Place in a deep roasting tray. Fill hallway up the sides of the ramekins with cold water. Bake for 10-12 minutes or until the soufflés have risen and are a light golden colour. Serve immediately with the remaining raspberries.
Note
Do not open the oven door during cooking as this will deflate the soufflé.
Tell your friends
Why not share the love? We love it when you tell your friends about The Healthy Gut Recipes. Simply click one of the icons below to share it with your favourite social media platform.