Having a few key go-to meals and snacks is the key to managing your SIBO diet successfully. These muffi ns make a great meal while also being handy snacks to take with you. You'll never get caught out with nothing to eat with these in the fridge.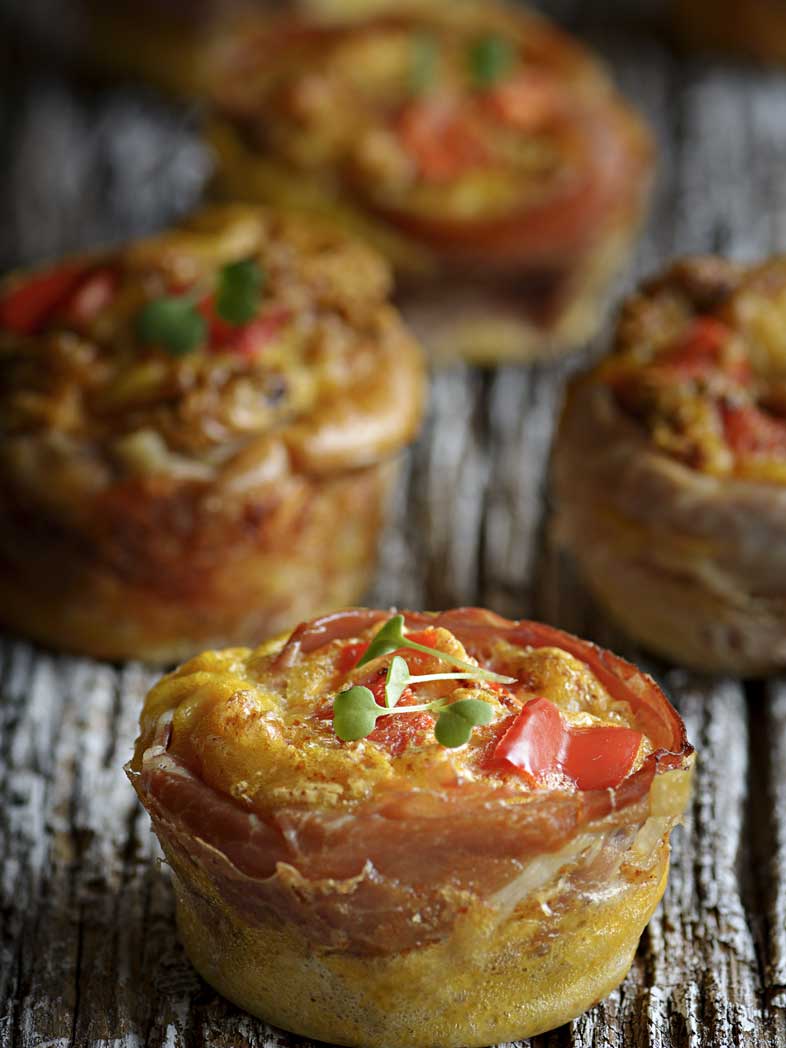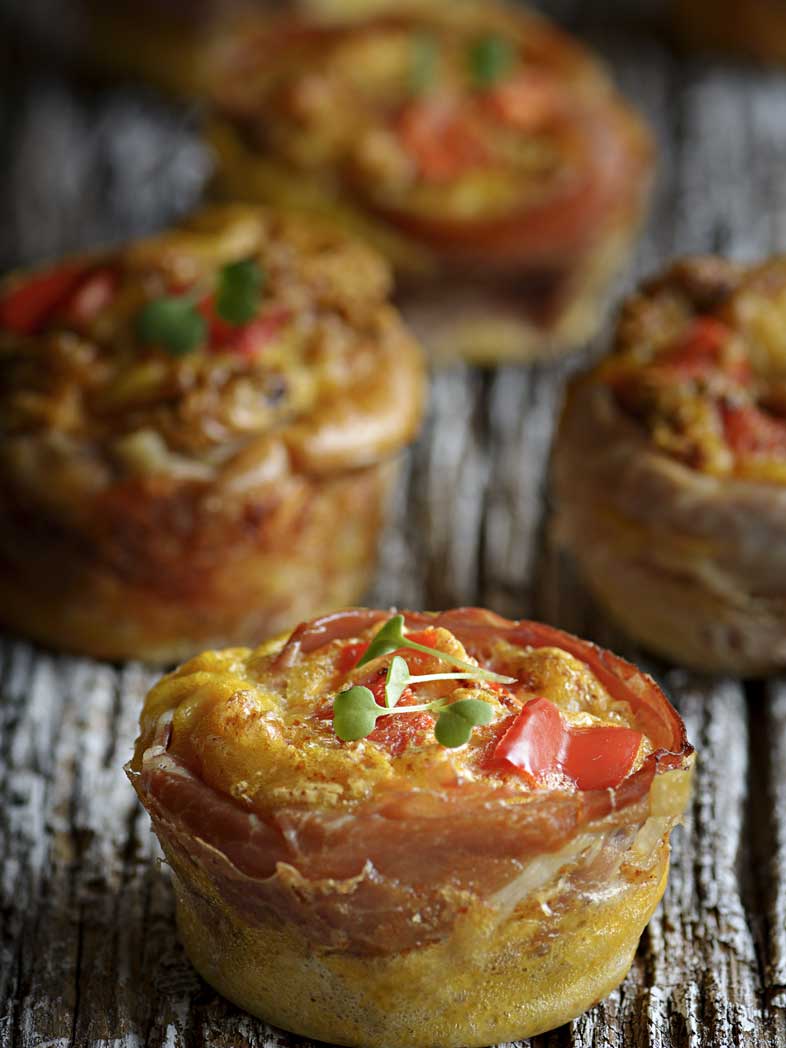 Ingredients
12 free-range eggs
1 red pepper, diced
4 scallions, green part only, sliced
1 tbs smoked paprika
Salt and pepper
Ghee, coconut oil, or lard for greasing (see recipes, pages 132-133)
12 slices prosciutto, free from sugar and nitrates
Method
Heat the oven to 350ºF.
Break the eggs into a bowl and whisk until combined.
Stir in the capsicum, spring onions, smoked paprika, salt and pepper. Mix well.
Grease a large muffin tin with ghee, coconut oil or lard (see Page 127 for lard recipe). Wrap one slice of prosciutto around the edge of each muffin hole. Spoon in the egg filling so that each muffin hole has equal amounts of filling.
Bake in the oven for 20 minutes or until cooked through.
Remove from the oven and cool slightly before serving.
These can be eaten immediately or stored in the refrigerator for a snack.
Tell your friends
Why not share the love? We love it when you tell your friends about The Healthy Gut Recipes. Simply click one of the icons below to share it with your favourite social media platform.