Meal Type:
Breakfast
,
Brunch
,
Snacks
Diet Type:
Dairy free
,
Egg free
,
Gluten free
,
Grain free
,
Low FODMAP
,
Phase 1 Restricted
,
Phase 1 Semi Restricted
,
Phase 2 Reintroduce
,
Vegan
,
Vegetarian
Cooking Time:
Under 1.5 hours
Looking for a Low FODMAP, egg-free breakfast recipe? These nut butter chia breakfast bowls are filling and so easy to make. Chia seeds are a great addition to your SIBO diet once you are ready to start expanding your foods. If unsure about how you will tolerate them, start with a small serving.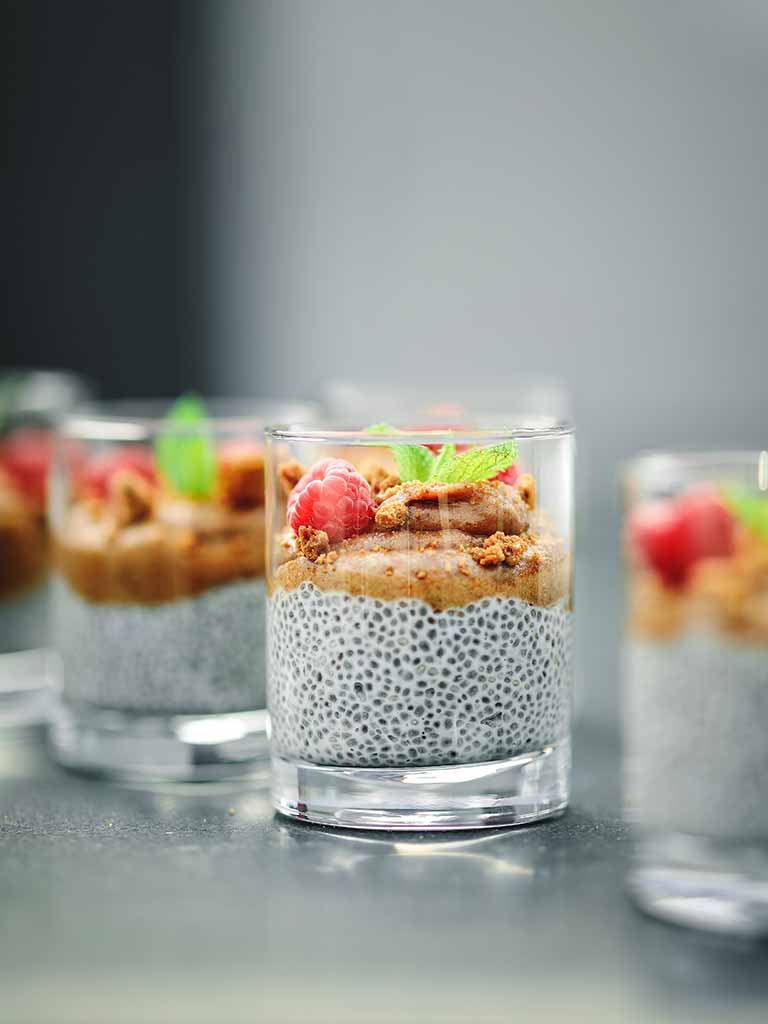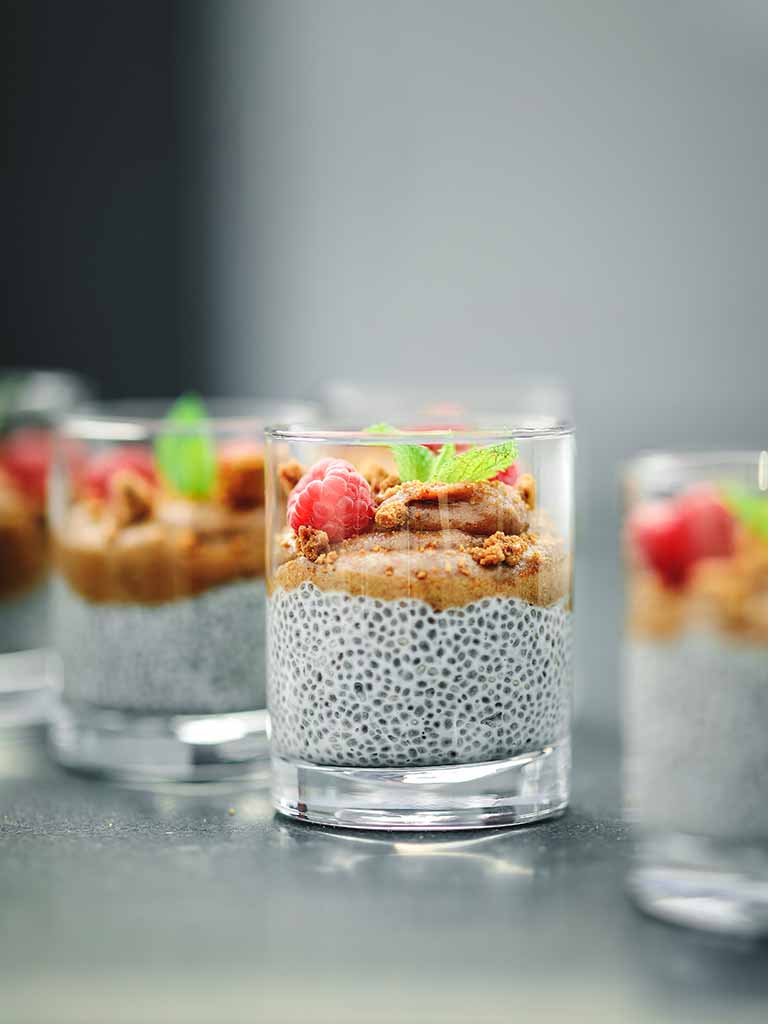 Ingredients
½ cup chia seeds
2 cups (16 oz) almond milk or coconut milk
2 tsp vanilla extract or 1/2 tsp pure vanilla powder
4 tbs maple syrup (or a sweetener you can tolerate)
½ cup nut butter (eg. almond, macadamia, peanut, sunflower)
4 tbs chopped walnuts
1 punnet raspberries
Few sprigs of fresh mint
Method
In a large bowl, mix the chia seeds, milk, vanilla and sweetener together. Place in the fridge for a least 1 hour. This can also be left overnight if preferred.
To Serve
When ready to serve, divide the chia mixture into 4 bowls. Top with nut butter, chopped walnuts, raspberries and mint.
Tell your friends
Why not share the love? We love it when you tell your friends about The Healthy Gut Recipes. Simply click one of the icons below to share it with your favourite social media platform.