These lamb skewers are a family favourite and make for a quick yet tasty mid-week meal that everyone can enjoy.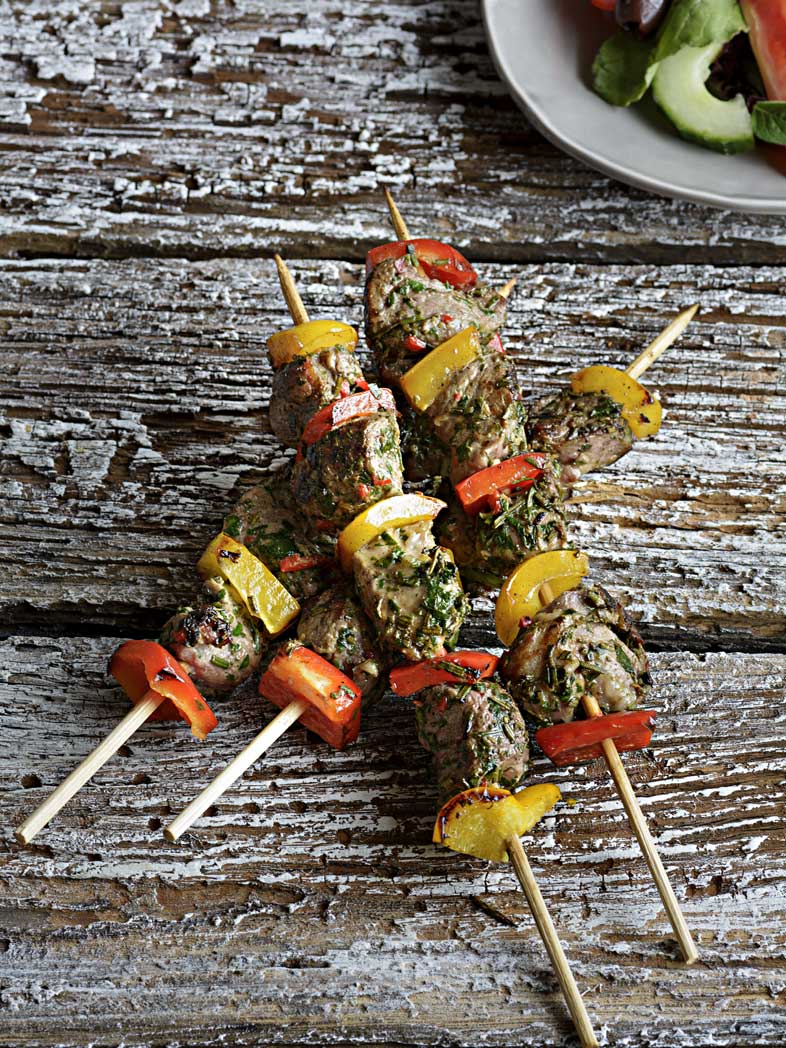 Ingredients
1½ lbs lean lamb, cubed
2 tbs olive oil
1 tbs fresh rosemary, chopped
1 tbs fresh parsley, chopped
1 long chili pepper, minced
1 tsp lemon zest
1 tsp salt
1 tsp pepper
1 red pepper, cubed
1 yellow pepper, cubed
Wooden or metal skewers
Greek Salad
Method
Mix all of the lamb skewer ingredients together except for the capsicum. Allow to marinate in the fridge for 1-2 hours.
Meanwhile, if using wooden skewers, soak in warm water for 30 minutes so they don't burn on the BBQ or grill.
While the lamb is marinating, make the salad. Set aside.
Remove the lamb from the marinade and place on skewers, adding alternating capsicum pieces to each skewer.
Heat the BBQ to a medium-high heat.
Place the skewers on the BBQ, turning frequently until cooked through. Remove from the heat. Serve with a side of Greek salad.
Tell your friends
Why not share the love? We love it when you tell your friends about The Healthy Gut Recipes. Simply click one of the icons below to share it with your favourite social media platform.