Meal Type:
Breakfast
,
Brunch
,
Drinks
Diet Type:
Dairy free
,
Egg free
,
Gluten free
,
Grain free
,
Low histamine phase 1
,
Phase 1 Restricted
,
Phase 1 Semi Restricted
,
Phase 2 Reintroduce
,
Vegan
,
Vegetarian
Cooking Time:
5 minutes
My vibrant green smoothie is refreshing and revitalising. Packed with nutrient-rich greens, it's low histamine and SIBO friendly. Plus it only takes moments to make. Cheers to a healthier you!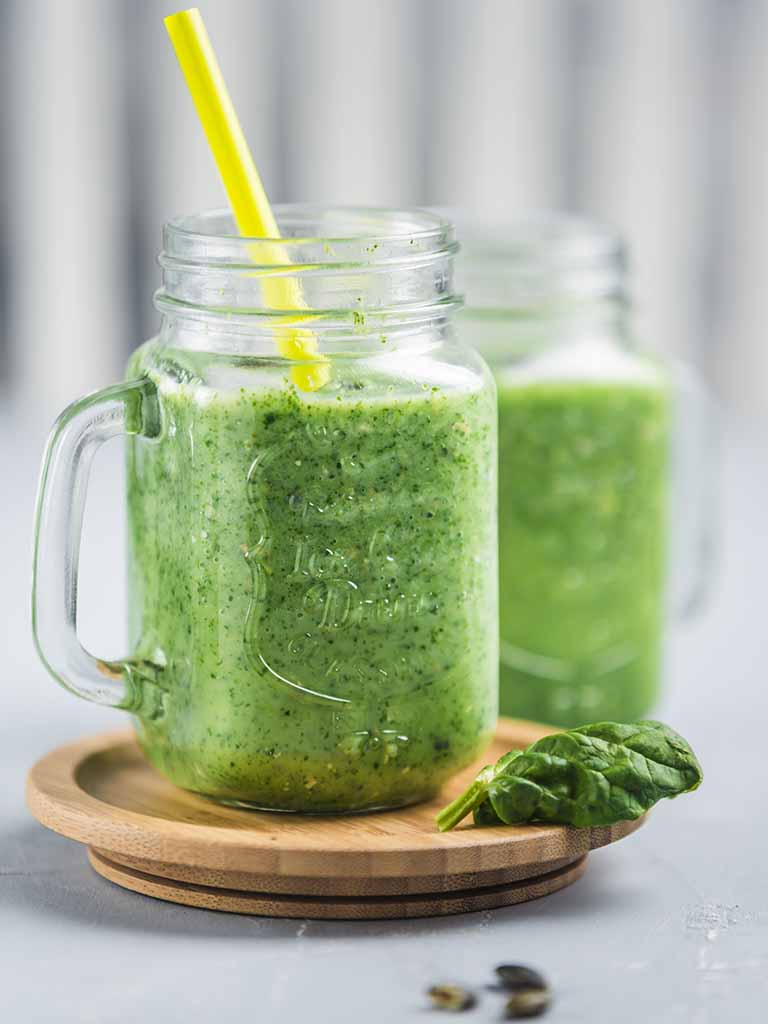 Ingredients
¼ cup

tinned coconut milk (no gums or thickeners)

¼ cup

water

¼ cup

ice cubes

½ cup

frozen blueberries

½

small cucumber

2 kale leaves, hard stem removed

1 tbs chia seeds

1 tbs MCT oil or coconut oil

1 handful fresh mint

½

lime, freshly squeezed
Method
Place all ingredients in a high-powered blender.

Blitz until well combined and the smoothie is nice and creamy.

Pour into a glass and enjoy immediately.
Tell your friends
Why not share the love? We love it when you tell your friends about The Healthy Gut Recipes. Simply click one of the icons below to share it with your favourite social media platform.