Are you seeking a scrumptious and histamine-friendly meal that doesn't compromise on taste? Look no further! My low histamine turkey meatballs with zucchini noodles are an easy dinner that's perfect when in a histamine flare. Simple yet delicious.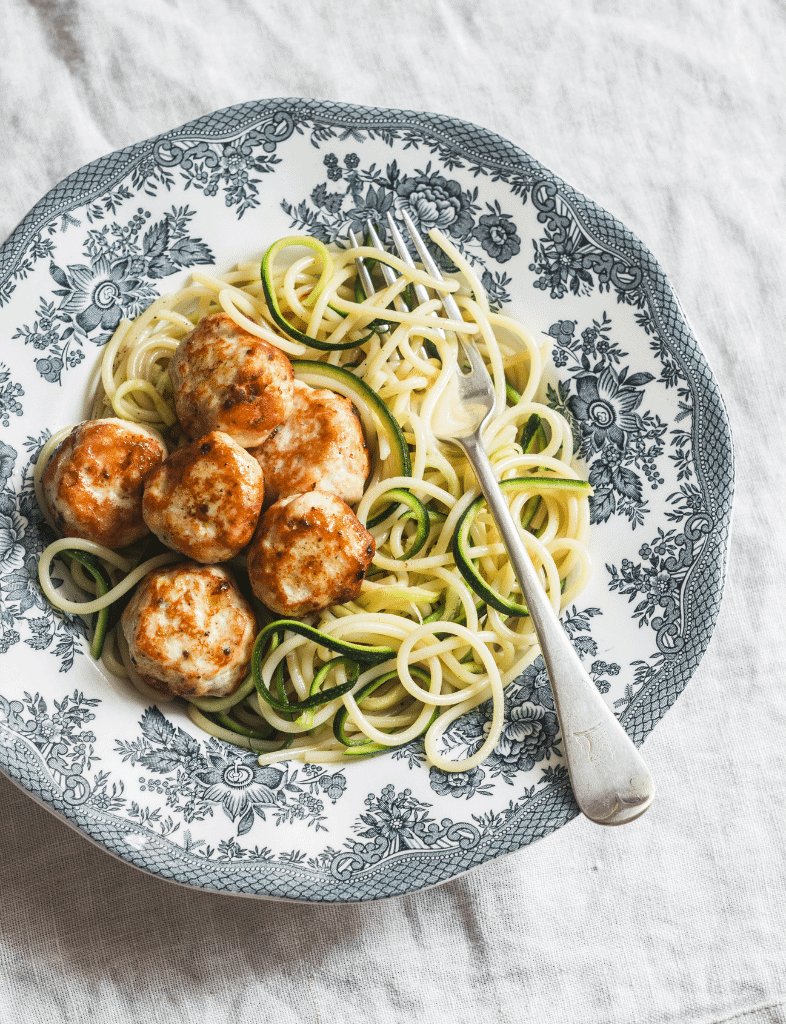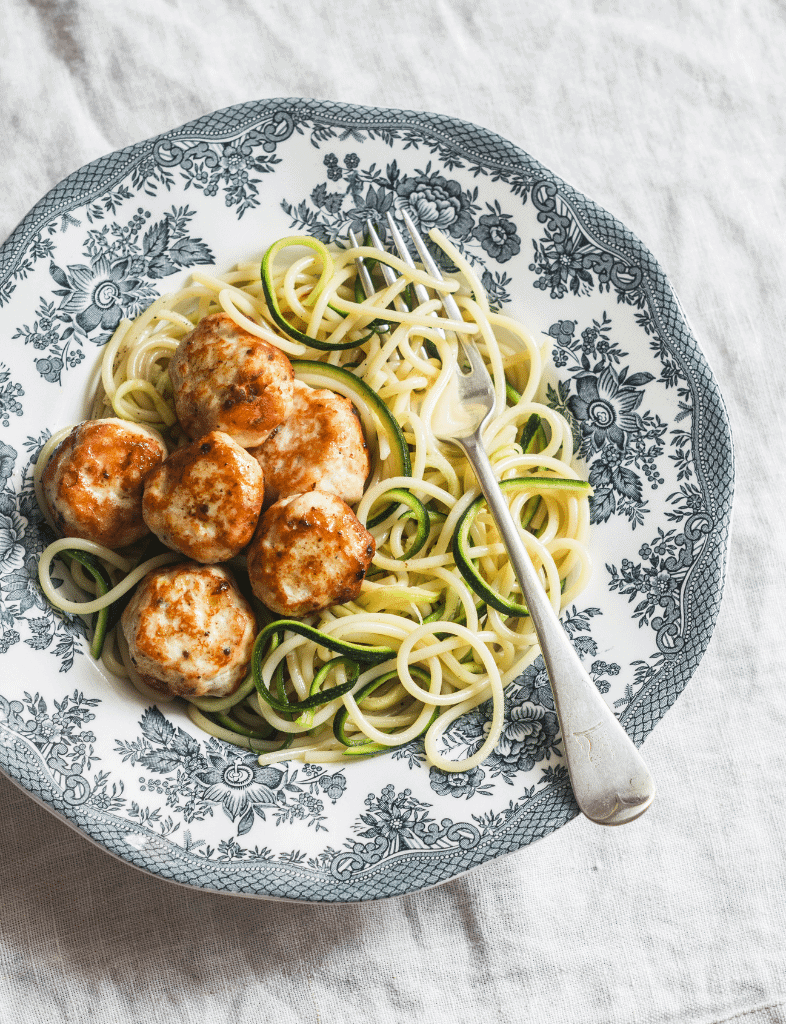 Ingredients
7oz ground turkey

½

tsp dried thyme

¼ tsp pepper

1 tbs chopped chives

2 tbs olive oil

2 small zucchini, spiralised

1 tbs lemon or garlic infused olive oil

Salt, to taste
Method
Place the turkey, thyme, pepper and chives in a bowl. With your hands, mix together thoroughly. The more you mash it together with your hands, the more it will hold its shape as you cook it.

Roll the turkey mixture into small balls by rolling them around in the palm of your hands. Set aside on a plate.

Heat a frying pan over medium heat with 1 tablespoon of olive oil. Place the turkey balls in the pan and cook, stirring frequently, until cooked through. Remove from the heat and set aside on a plate.

Add the remaining 1 tablespoon of olive oil into the frying pan. Add the spiralised zucchini to the pan and cook for 1-2 minutes, stirring constantly, until softened.

Place the zucchini noodles on a plate. Add the turkey meatballs. Drizzle with infused olive oil and season with salt. Enjoy immediately.
Tell your friends
Why not share the love? We love it when you tell your friends about The Healthy Gut Recipes. Simply click one of the icons below to share it with your favourite social media platform.