Fill the house with the beautiful aroma of freshly baked Low FODMAP pumpkin bread. Perfect for breakfast or as a snack with a cup of tea or coffee. Spread slices with some butter or a nut butter of your choice for extra deliciousness. Once sliced, you can freeze your pumpkin bread, and re-heat as required. It's delicious toasted slightly.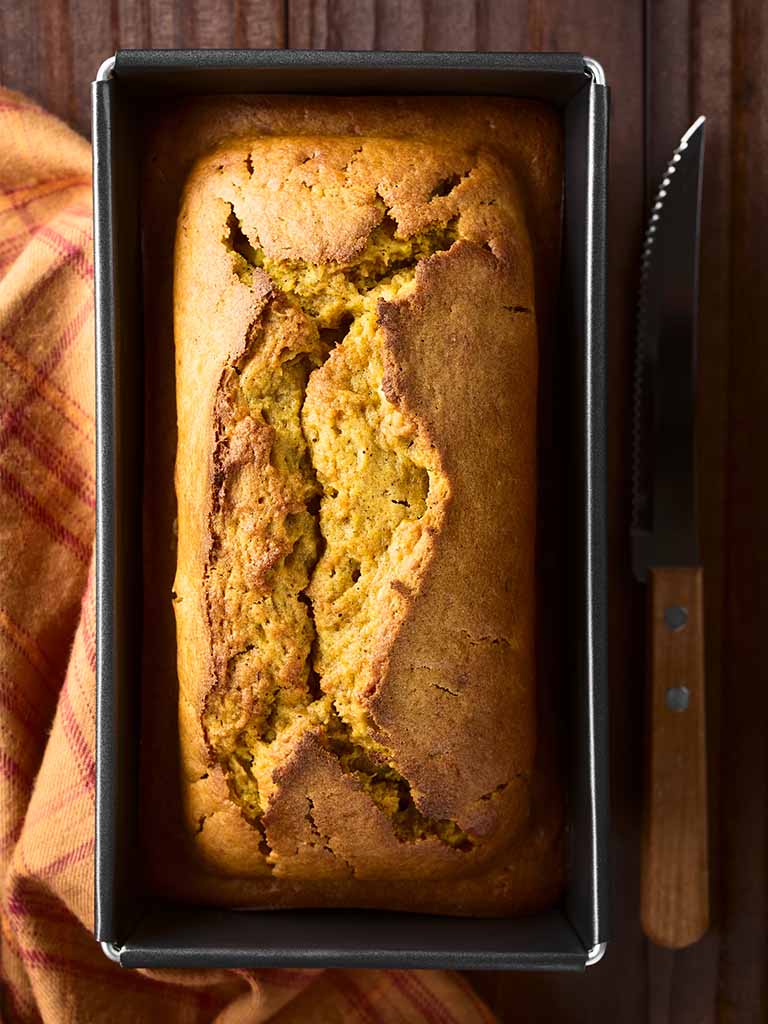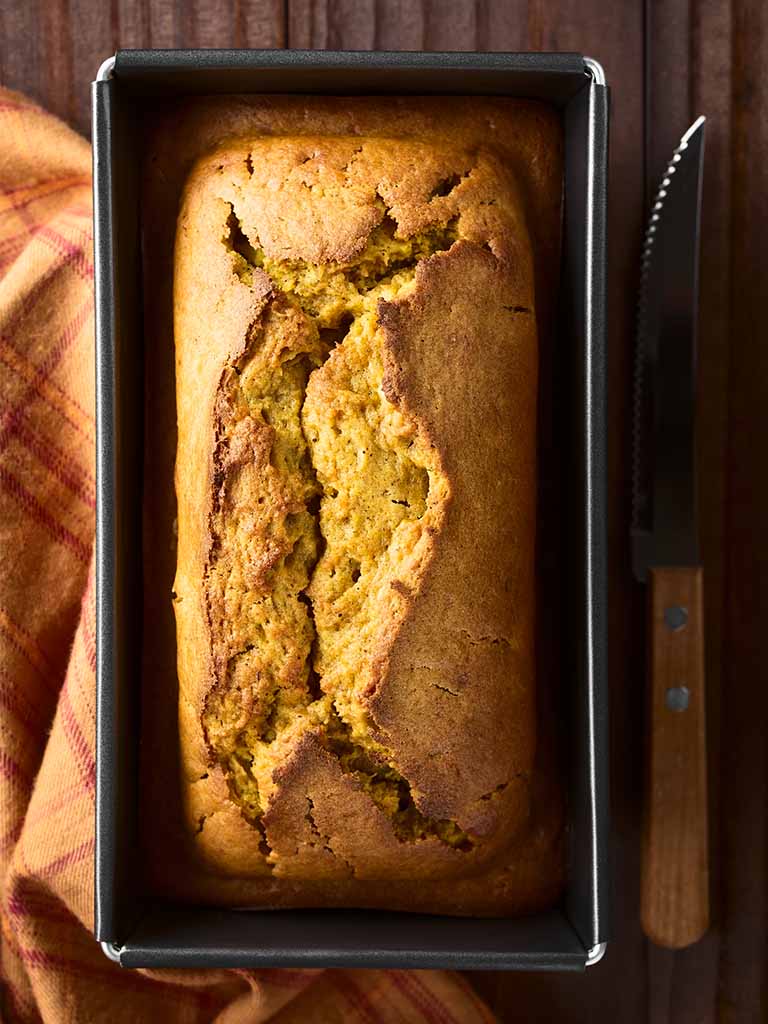 Ingredients
Pumpkin Bread
12 oz puréed cooked pumpkin
2 cups (8.5 oz) almond meal
½ cup (2.5 oz) arrowroot
2 eggs
2 oz butter, softened plus extra for greasing
1/3 cup maple syrup
1 tsp vanilla
2 tsp apple cider vinegar
2 tbs pumpkin spice
1 tsp baking powder
½ tsp baking soda
1/8 tsp salt
Pumpkin Spice Mix
4 tbs ground cinnamon
2 tsp ground ginger
2 tsp ground nutmeg
1 ½ tsp ground cloves
1 tsp allspice
Method
Pumpkin Spice Mix
First, make the pumpkin spice by mixing all of the ground spices together in a small bowl. Pour into a small glass jar and set aside.This will keep in the pantry for months.
Pumpkin Bread
Pre-heat the oven to 350F. Grease a loaf pan with butter. Set aside.
Place all of the ingredients in the bowl of a food processor or large blender. Blitz until well combined. Pour into the prepared loaf pan and bake for 50-60 minutes, or until the loaf is firm and a skewer inserted in the middle comes out clean.
Remove from the oven and cool in the tin for 15 minutes before turning onto a rack to cool completely.
To Serve
Delicious spread with butter or nut butter.
Tell your friends
Why not share the love? We love it when you tell your friends about The Healthy Gut Recipes. Simply click one of the icons below to share it with your favourite social media platform.