Meal Type:
Breakfast
,
Brunch
,
Desserts
,
Drinks
,
Snacks
,
Treats
Diet Type:
Dairy free
,
Egg free
,
Gluten free
,
Grain free
,
Low FODMAP
,
Phase 1 Restricted
,
Phase 1 Semi Restricted
,
Phase 2 Reintroduce
,
Vegetarian
Cooking Time:
Under 15 minutes
This Low FODMAP black forest smoothie is a seriously decadent treat. Enjoy it as a dessert or a luxurious breakfast on your SIBO diet plan.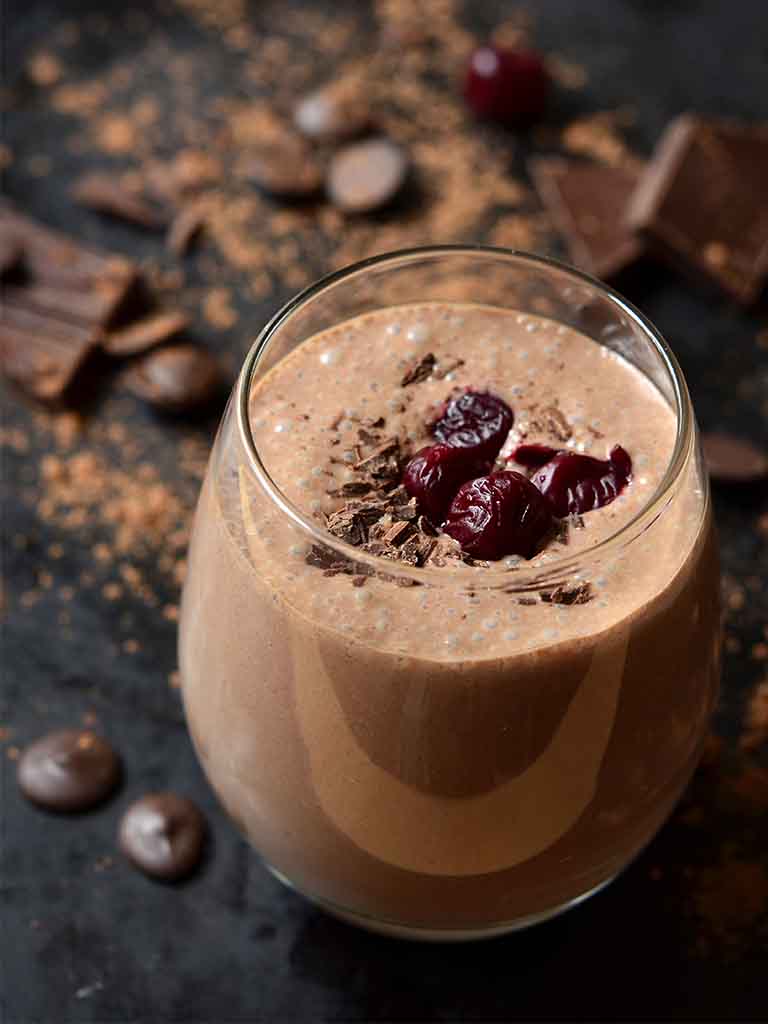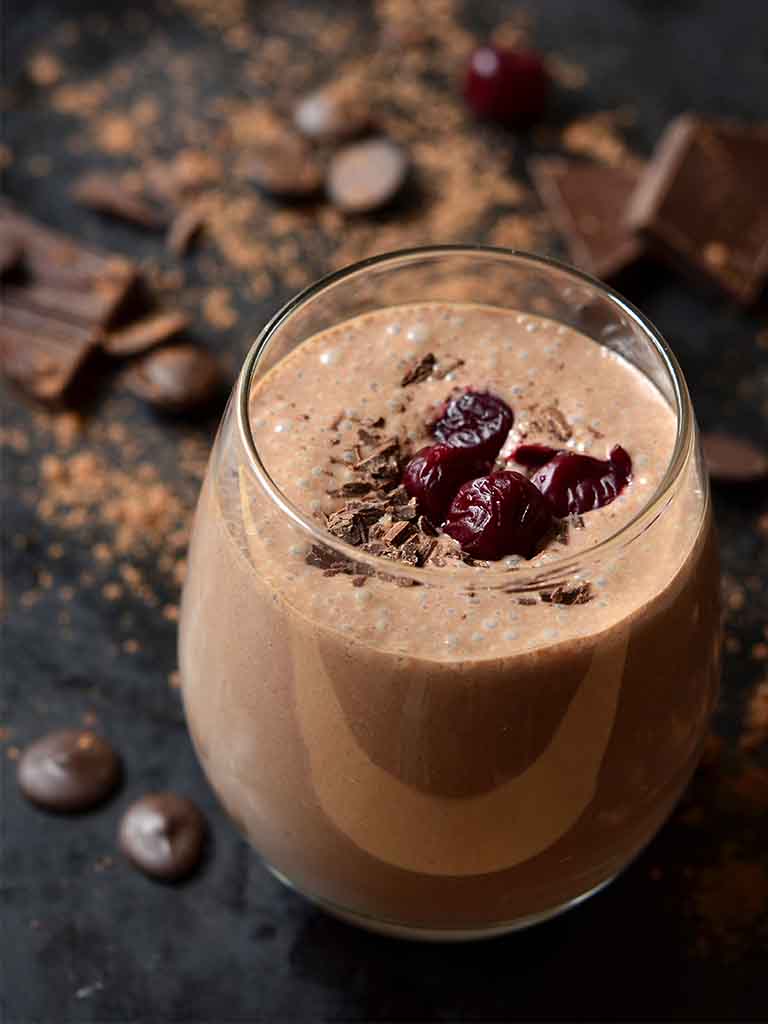 Ingredients
2 cups (16 oz) almond milk
¼ avocado
2 tbs chia seeds
2 handfuls baby spinach leaves
4 heaped tsp cocoa powder
2 tbs maple syrup
handful of ice
4 cherries, pitted and chopped
1 oz dark chocolate, grated (optional)
Method
Place the almond milk, avocado, chia seeds, spinach leaves, cocoa powder, maple syrup and ice in a high-powered blender. Blitz until well combined and creamy.
Pour into two tall glasses. Garnish with chopped cherries and grated chocolate. Serve immediately.
Tell your friends
Why not share the love? We love it when you tell your friends about The Healthy Gut Recipes. Simply click one of the icons below to share it with your favourite social media platform.