Fish cooked on the BBQ is quintessentially summer to me. This recipe is simple yet imparts a delicious citrus fl avour to the delicate snapper.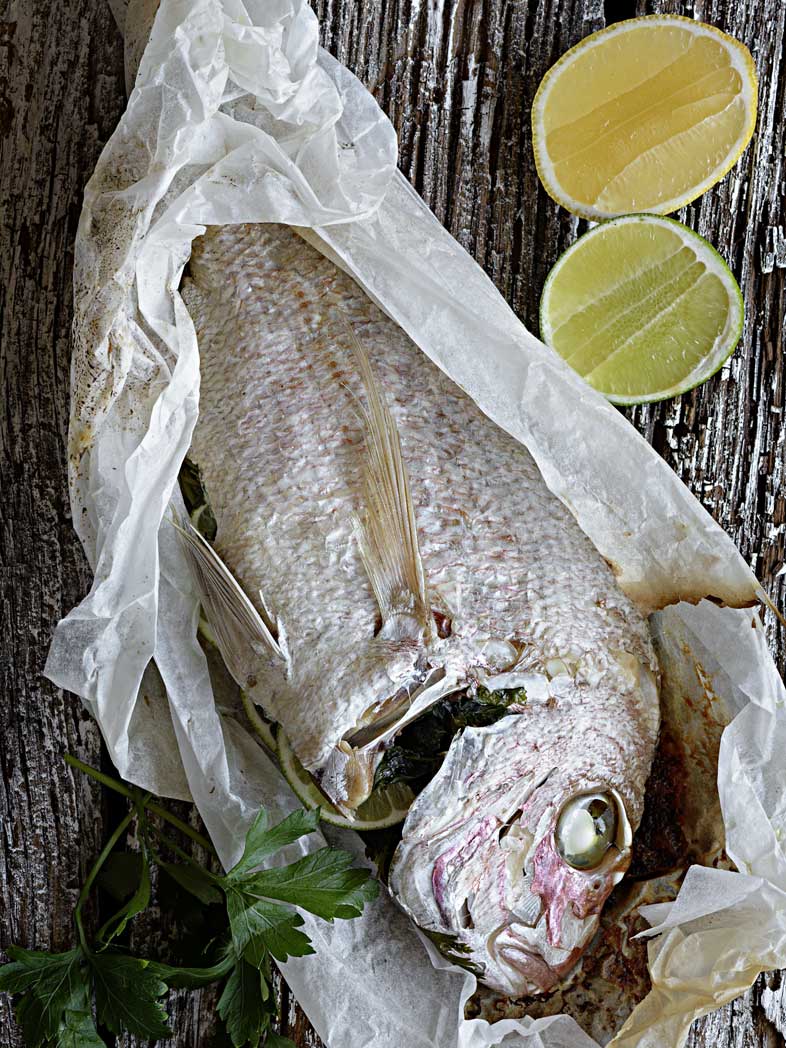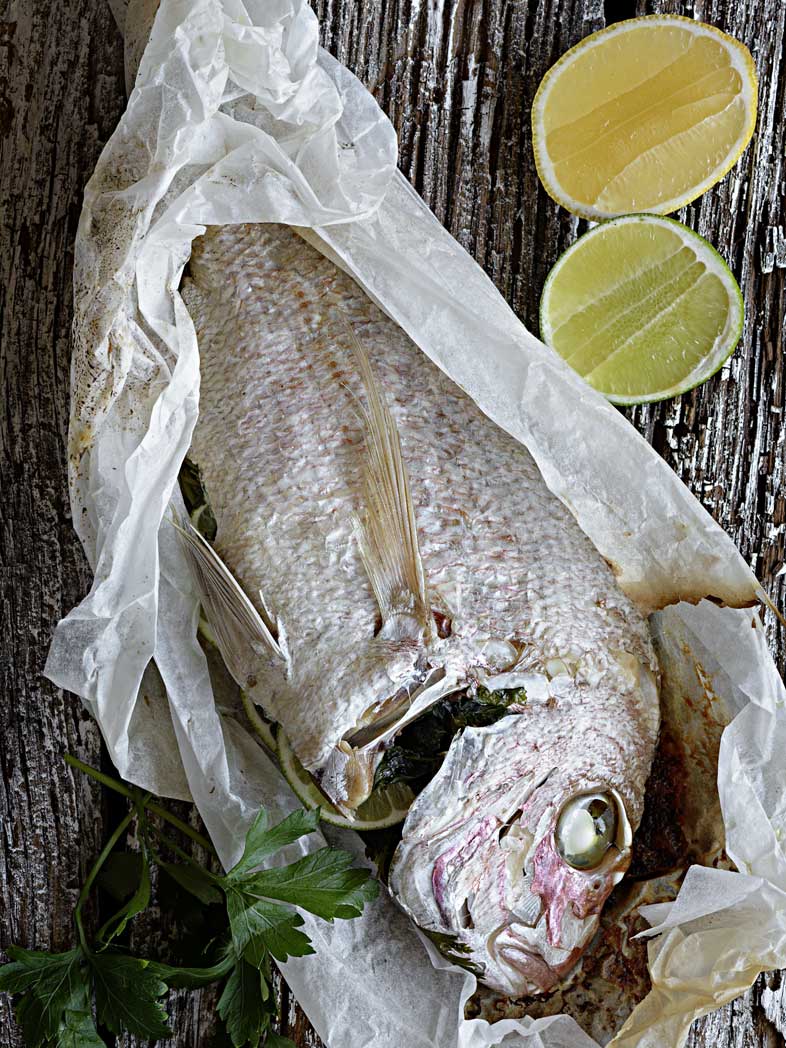 Ingredients
1 large snapper, cleaned and scaled
2 limes, sliced
2 lemons, sliced
1 handful fresh parsley
¾ inch fresh ginger, sliced
Coconut oil for greasing
Salt and pepper
Method
Heat the BBQ to a medium heat.
Place foil on the bench so that it is large enough to cover the snapper. You may need to wrap two pieces of foil around the fish if it is too large.
Grease the foil with some coconut oil. This will help prevent the fish from sticking to the foil during cooking. Lay 1⁄3 of the lemon and lime slices down on the foil. Top with the fish. Insert 1⁄3 of the lemon and lime slices into the cavity along with the parsley. Top the fish with the remaining lemon and lime. Sprinkle with salt and pepper.
Wrap the foil around the fish, ensuring it is wrapped securely.
Place the fish on the BBQ. If you have a lid, close the lid during cooking to ensure the fish is cooked evenly. If you do not have a lid, you will need to turn the fish over halfway. Depending on the size of the fish, and the heat of your BBQ, you may need to cook it for 20–40 minutes.
To check if the fish is cooked through, carefully unwrap a section of the fish and carefully pull away the flesh at the deepest part. If it is opaque all the way through the fish is cooked. Remove from the heat and serve immediately.
Tell your friends
Why not share the love? We love it when you tell your friends about The Healthy Gut Recipes. Simply click one of the icons below to share it with your favourite social media platform.