Meal Type:
Brunch
,
Dinner
,
Entrèe/Appetizer
,
Lunch
,
Snacks
Diet Type:
Dairy free
,
Egg free
,
Gluten free
,
Grain free
,
Low FODMAP
,
Phase 1 Restricted
,
Phase 1 Semi Restricted
,
Phase 2 Reduce and Repair
Cooking Time:
Under 30 minutes
Succulent prawns (shrimp) paired with a home-made spicy salsa are perfect when entertaining guests. Serve at your next party, BBQ or special occasion. This can be served as a main dish or as part of a bigger meal with other dishes accompanying it.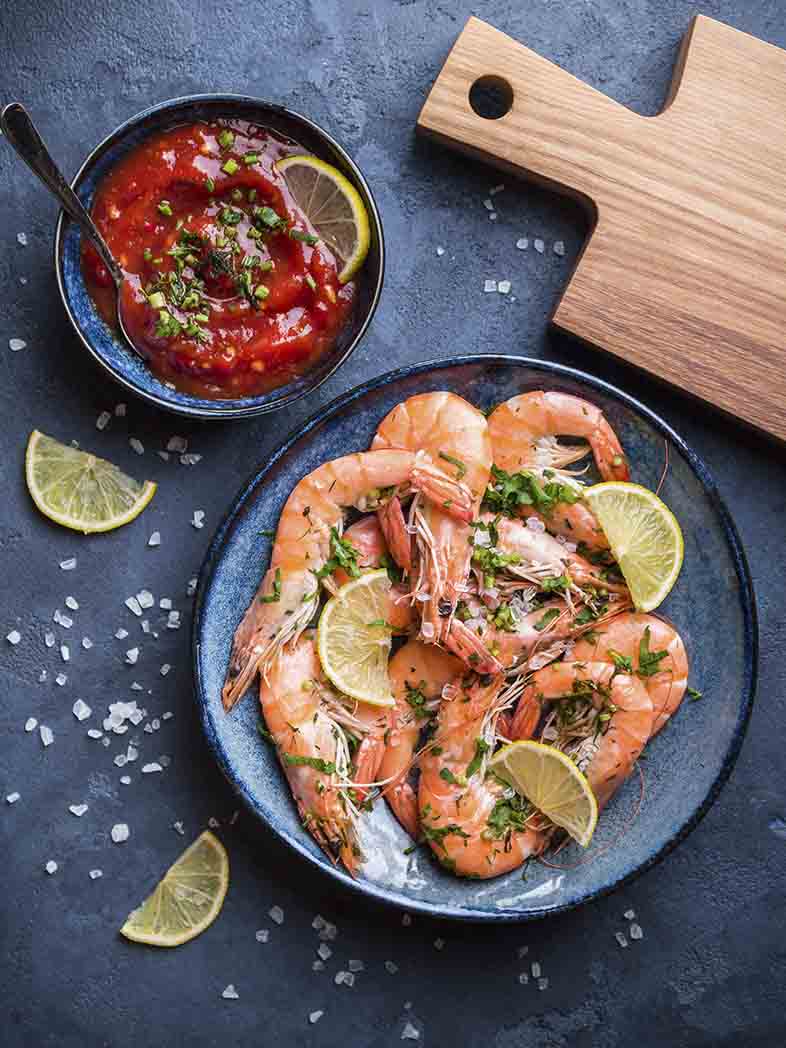 1-2 jalapeno peppers, chopped (add more or less depending on how spicy you like it)

6 scallions, green part only, chopped

1/2 green bell pepper, diced

1/2 bunch cilantro, chopped

3 tbs garlic infused olive oil (or regular olive oil if preferred)
2.5 lbs cooked jumbo shrimp

1 large handful parsley, chopped
Place your tomatoes in a blender. Pulse a few times until chopped but not fully blended.

Next, add the jalapeno peppers, scallions and green bell pepper.  Pulse a few times until chopped.

Add the cilantro, olive oil, lime juice and cumin. Pulse to blend to your desired consistency. If you like a chunkier salsa, blitz for less time.  Taste and season with salt and pepper.

Pour into a bowl and refrigerate for at least an hour, or until required.
When ready to serve, place the cooked shrimp on a large platter and scatter with the chopped parsley and slices of lemon.  Serve with the spicy salsa to one side (sprinkled with chopped cilantro if desired) and plenty of napkins for sticky fingers.