Meal Type:
Lunch
,
Salads
,
Sides
Diet Type:
Dairy free
,
Egg free
,
Gluten free
,
Grain free
,
Low histamine phase 1
,
Phase 1 Restricted
,
Phase 1 Semi Restricted
,
Phase 2 Reintroduce
,
Vegan
,
Vegetarian
Cooking Time:
30 minutes
This versatile salad is perfect as a plant-based SIBO meal on its own, and can also be paired with a protein of your choice for a more substantial meal. Loaded with fresh and vibrant vegetables, the roasted pumpkin and pomegranate seeds add a lovely sweetness to this dish.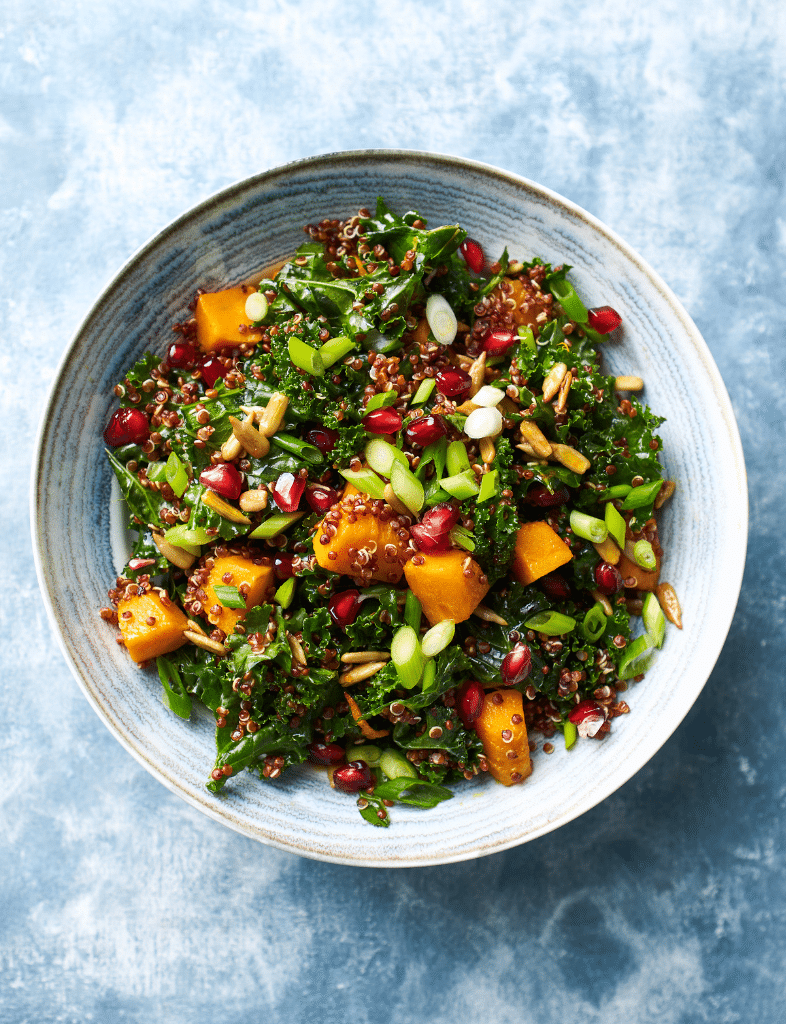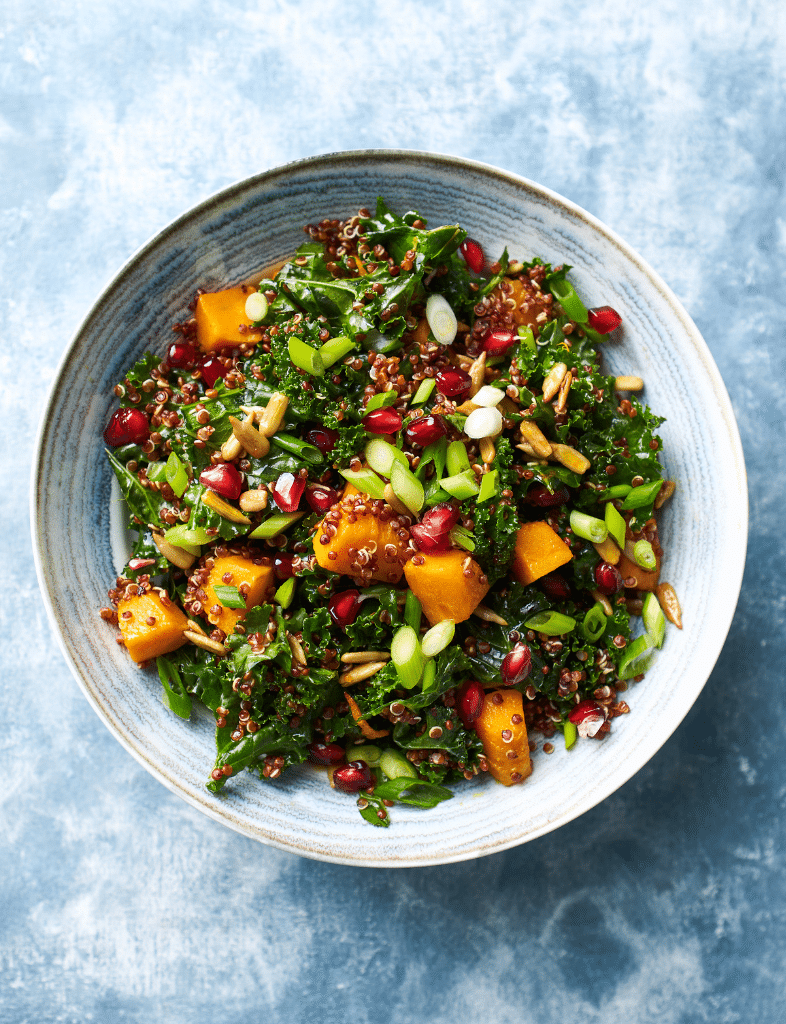 Ingredients
Salad
1 cup squash, cubed

1 tbs olive oil

½ tsp salt

½ tsp pepper

¼ cup quinoa

½ cup

vegetable stock

2 cups shredded kale leaves

2 scallions, sliced

1 pomegranate, seeds only

4 tbs pine nuts, toasted
Dressing
1 tbs olive oil

1 tbs white wine vinegar

1 tsp wholegrain mustard

Salt and pepper, to taste
Method
Pre-heat the oven to 350F.

Place the cubed squash pieces in a large bowl, then drizzle with the olive oil and season with the salt and pepper. Place on a baking sheet lined with parchment paper. Bake for 20 minutes, or until cooked through. Remove from the oven and cool.

Meanwhile, cook the quinoa. Place the quinoa and vegetable stock in a small saucepan. Bring to a boil then reduce the heat to low, cover, and cook until all the water has absorbed, about 8-10 minutes. Remove from the heat and cool.

In a large bowl, place the squash, quinoa, kale, scallions, pomegranate seeds and pine nuts.

Combine the dressing ingredients in a small bowl and whisk until combined. Drizzle over the salad and mix well. Divide the mixture between two bowls and serve immediately.
Tell your friends
Why not share the love? We love it when you tell your friends about The Healthy Gut Recipes. Simply click one of the icons below to share it with your favourite social media platform.