Delicious crispy chicken doesn't need to be a thing of the past while treating your SIBO. These delicious chicken strips are so easy to make and will be sure to be a hit in your household.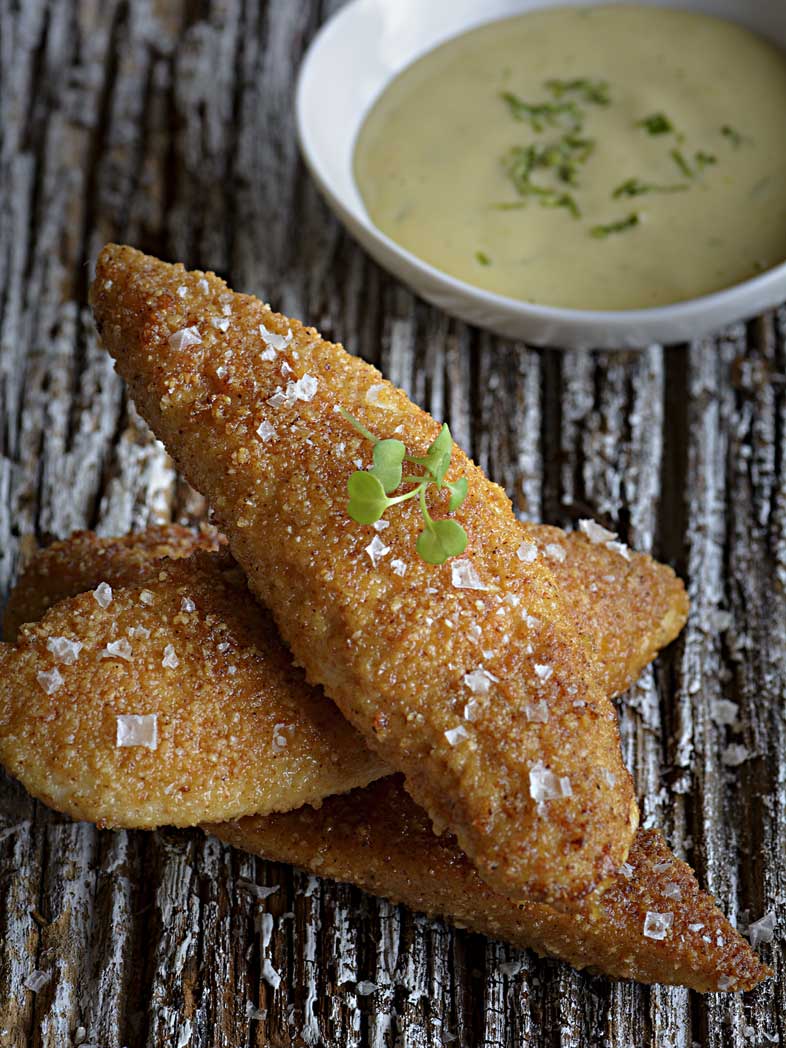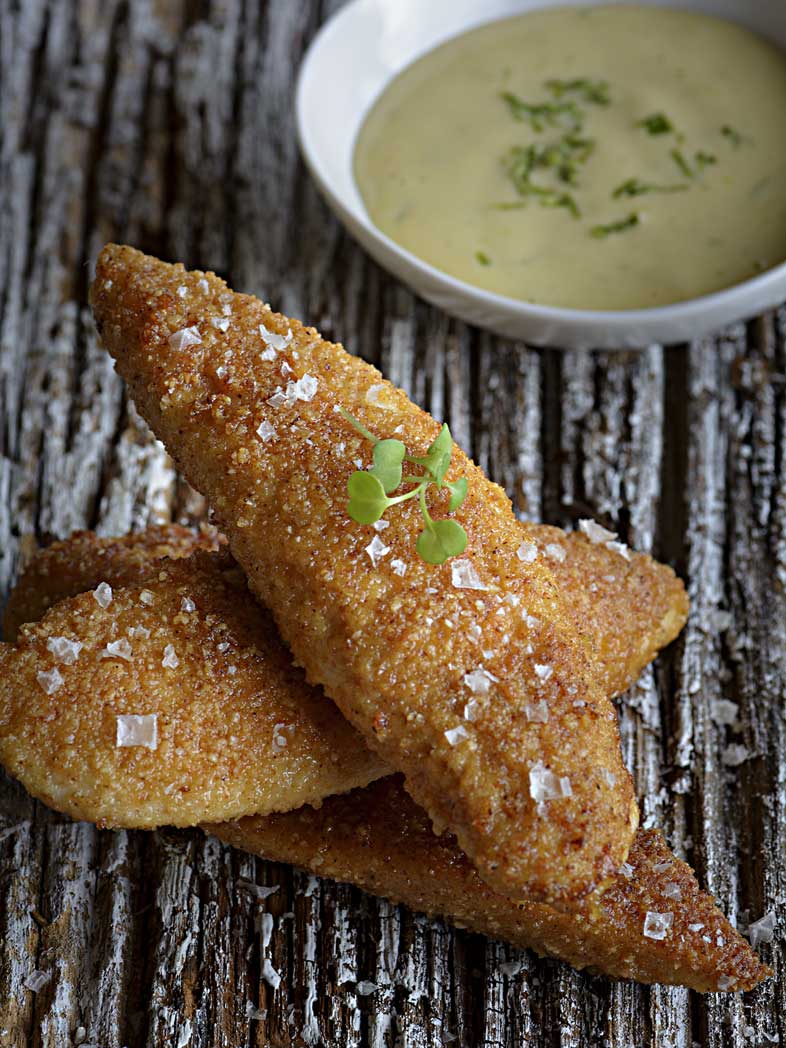 Ingredients
Chicken Strips
1 free-range egg
1 cup almond flour
1 tsp ground cumin
1 tsp ground coriander
1 tsp ground smoked paprika
1 tsp dried parsley
1 tsp salt
1 tsp pepper
4 free-range chicken breast fillets, cut into 1 inch strips
4 tbs coconut oil
Lime Aioli
Method
Beat the egg in a bowl. On a separate plate, mix together the almond flour, cumin, coriander, smoked paprika, salt and pepper.
Dip the chicken strips in the egg. Shake to remove excess egg, then place in the almond flour mix. Cover completely then set aside on a plate. Repeat the process until all pieces are covered.
In another small bowl, mix together all of the lime aioli ingredients. Set aside.
Heat a deep frying pan on a medium heat. Once hot, add in the coconut oil and melt, allowing the pan to return to temperature. To test if the oil is hot enough for shallow frying, dip a corner of one piece of chicken into the oil. If it sizzles, it is ready.
Place the chicken in the oil, being careful not to overcrowd it in the pan. You may need to cook it in two batches. The oil may spit so take care and use a splatter cover if you have one. Cook the chicken on both sides until golden brown and cooked through. Remove and repeat until all pieces have been cooked.
Serve hot with the lime aioli.
Tell your friends
Why not share the love? We love it when you tell your friends about The Healthy Gut Recipes. Simply click one of the icons below to share it with your favourite social media platform.