These seriously rich, decadent chocolate truffles are the perfect after dinner treat, or wrap in a box as a pretty present. No sugar, gluten or dairy.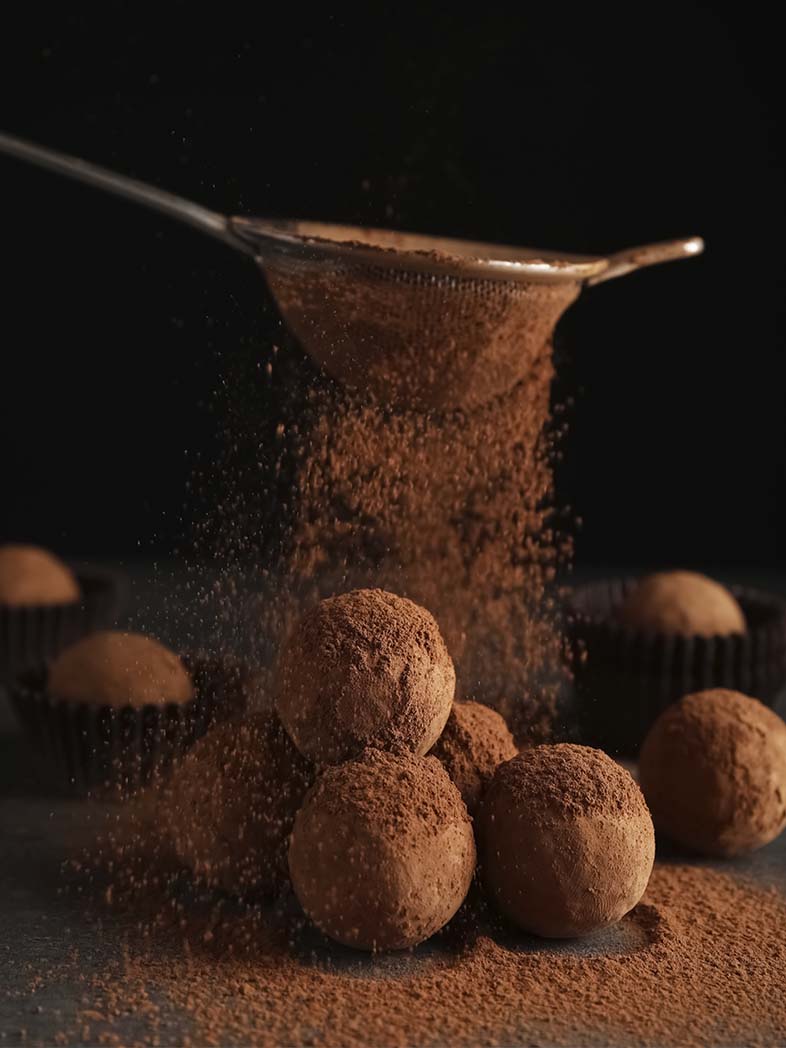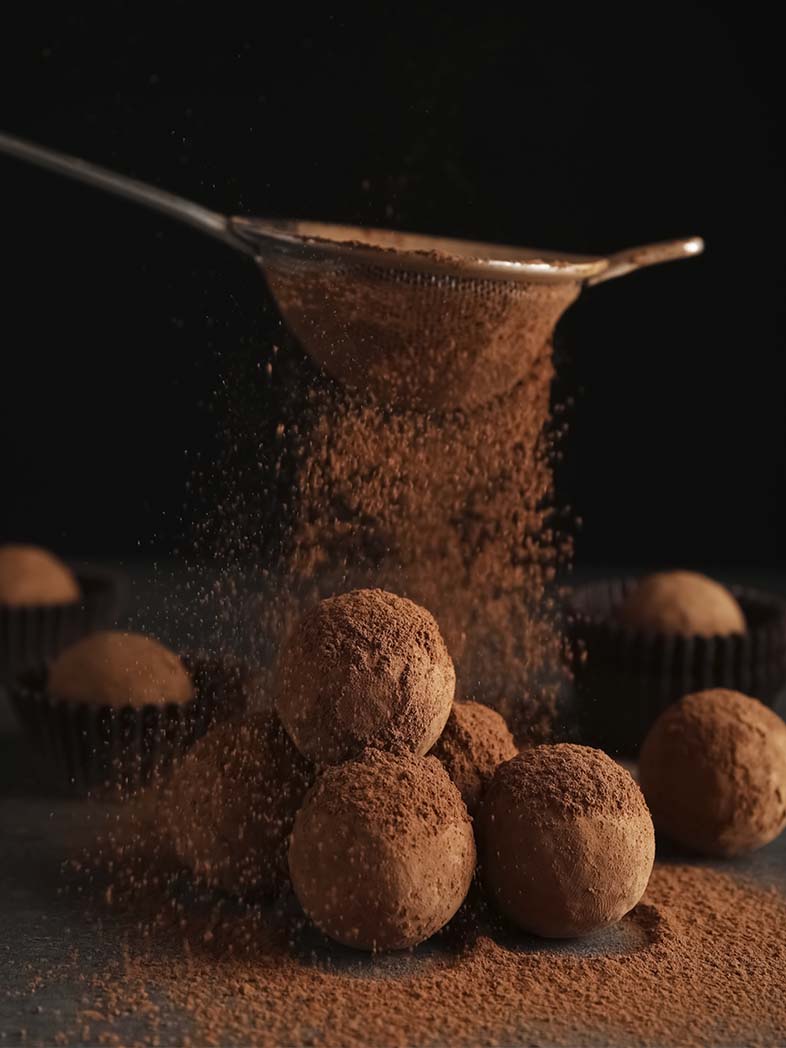 Ingredients
4 tbs almond butter
4 tbs macadamia butter
1/2 cup raw cacao powder + extra for dusting
1/2 cup shredded coconut, sugar free
1-2 tbs raw organic honey
2-4 tbs almond milk, unsweetened
Method
Mix the almond butter, macadamia butter, raw cacao powder, coconut and honey together in a bowl.
Add in 1 tablespoon at a time of almond milk until all ingredients mix into a paste. You don't want this paste to get too runny otherwise it will be hard for the truffles to hold their shape.
Place the extra raw cacao powder on a separate plate.
Taking 2 teaspoons, scoop a small spoonful of mixture onto one spoon. Shape it into a tight bite with the other spoon. Use the second spoon to leverage it off the first spoon and place it in the extra cacao powder to coat it.
Roll it around into the coating then set aside on a separate plate. Repeat until all of the mixture has been turned into truffles and covered with a coating. Refrigerate for 1 hour to firm up before eating.
Tell your friends
Why not share the love? We love it when you tell your friends about The Healthy Gut Recipes. Simply click one of the icons below to share it with your favourite social media platform.