This light and tasty chicken, bacon and maple salad is perfect for a warm summer's day.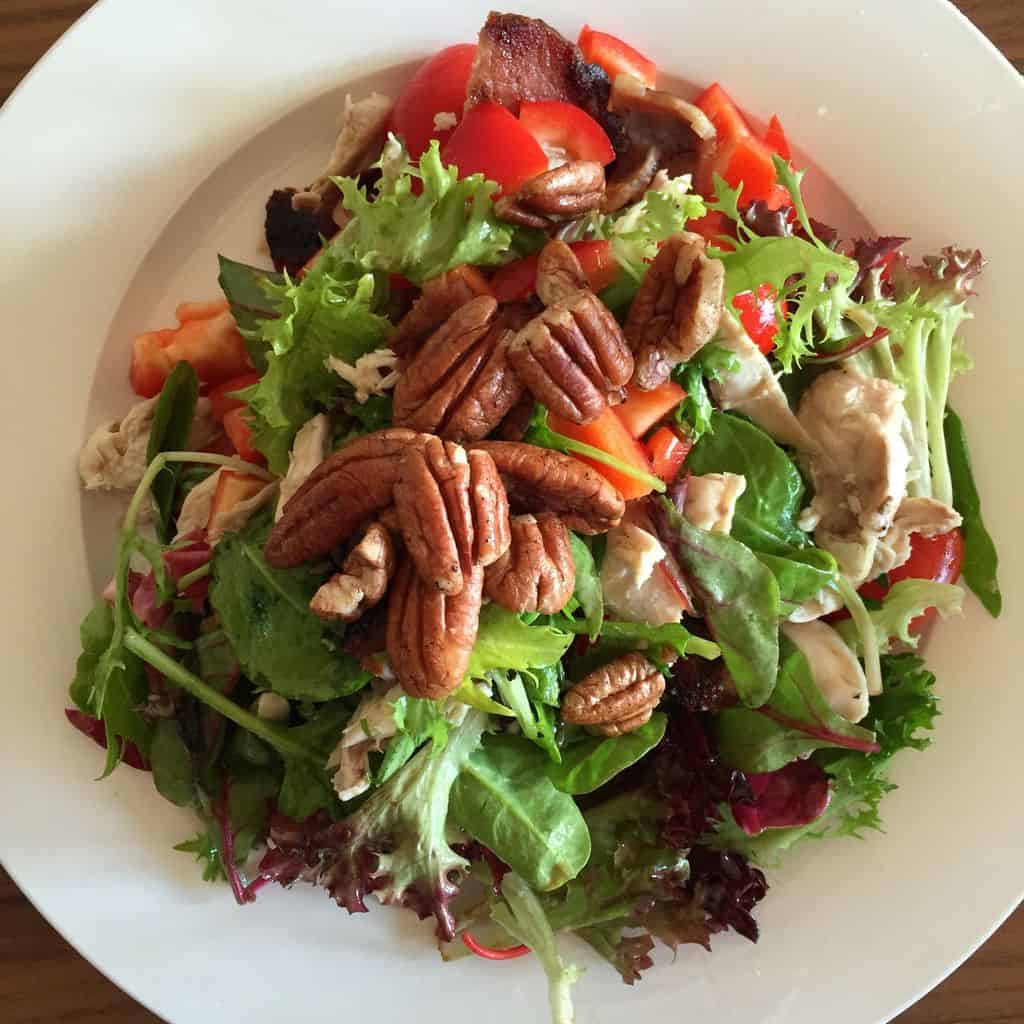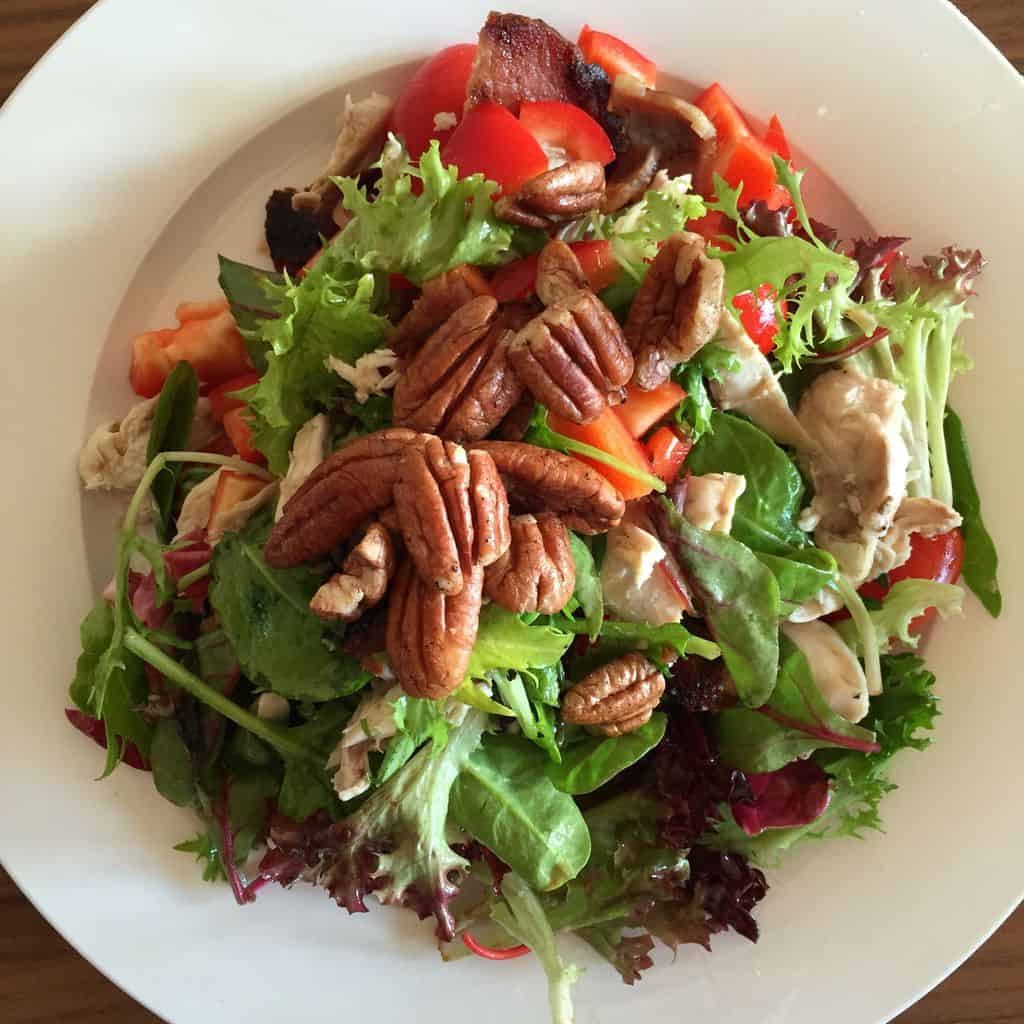 Ingredients
Salad
1 1/2 cups cooked free range chicken, diced
2 cups mixed salad greens
1 red pepper, diced
4 rashes free range, nitrate and sugar free bacon
20 raw pecans (activated if possible)
Dressing
2 tbs olive oil
2 tbs lemon juice
Salt and pepper
Method
Thoroughly wash the salad leaves and drain.
Heat a frying pan and cook the bacon rashes until cooked through. Cool slightly then chop into smaller pieces.
In a large bowl, toss the salad leaves, chicken, peppers, bacon and pecans.
In a small bowl, whisk the olive oil and lemon juice together. Add salt and pepper to taste.
Drizzle the dressing over the salad, mix through and serve immediately.
Note
You can prepare this salad in advance. Prepare the salad as above and store in the fridge. Leave off the dressing until you are ready to serve.
Tell your friends
Why not share the love? We love it when you tell your friends about The Healthy Gut Recipes. Simply click one of the icons below to share it with your favourite social media platform.