Blueberries are delicious during the summer months and make the perfect homemade ice cream. The vibrant colour will entice adults and kids alike.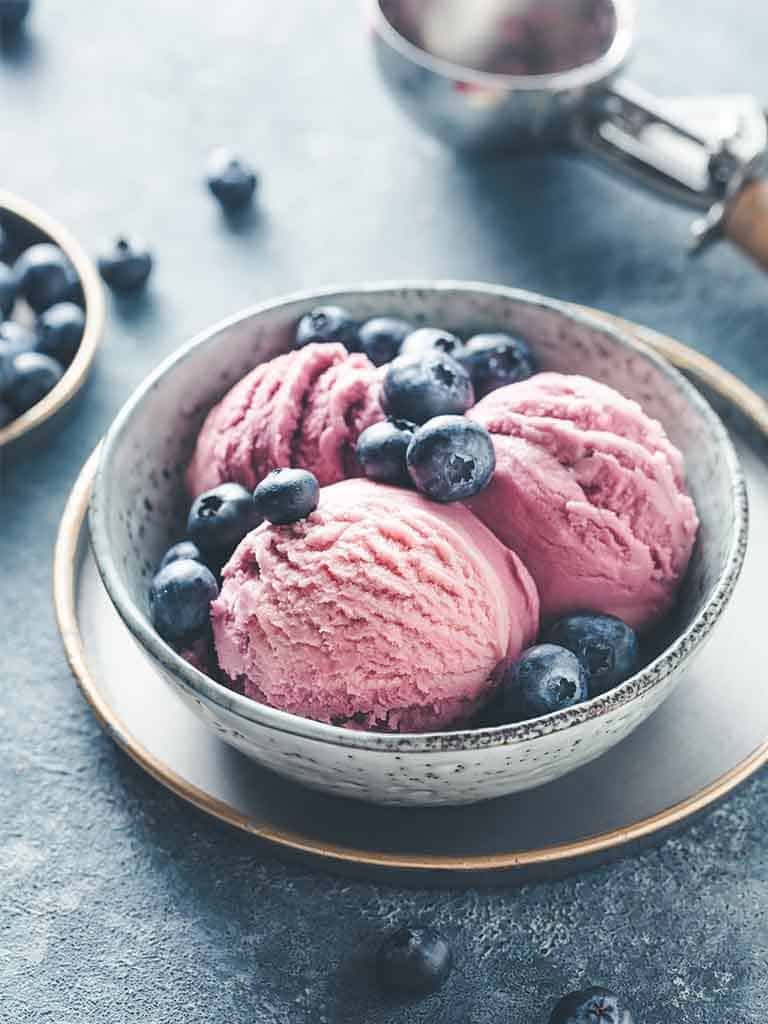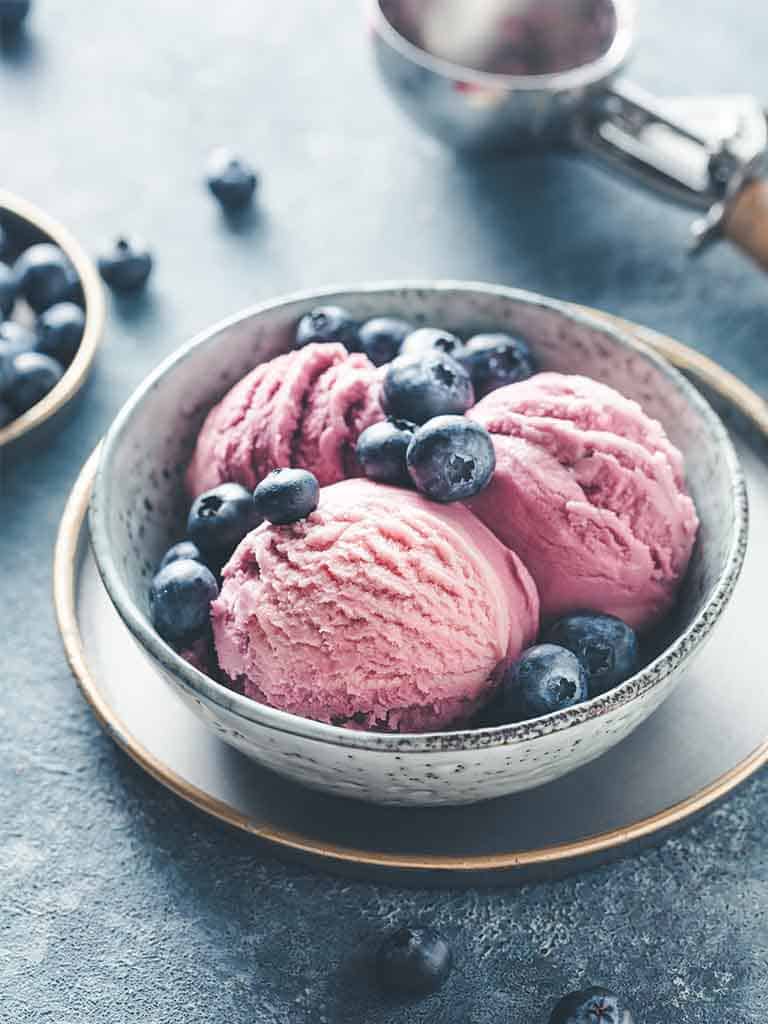 Ingredients
4 cups blueberries (fresh or frozen)
1/4 cup (2 oz) water
1/4 cup (2 oz) honey (or another sweetener you can tolerate)
4 cups (32 oz) coconut milk (we use this brand)
Method
Place the blueberries, water and honey in a large saucepan. Bring to a boil then reduce the heat until the mixture is simmering. Cook until the blueberries have softened and started to disintegrate.
Cool the blueberry mixture then place in a blender and blitz until completely purified.
Mix the blueberry mixture into the coconut milk then pour into an ice cream machine. Follow the manufacturer's instructions.
To Serve
Once set, scoop the ice cream into bowls and serve immediately. Top with a few extra fresh blueberries if desired.
Tell your friends
Why not share the love? We love it when you tell your friends about The Healthy Gut Recipes. Simply click one of the icons below to share it with your favourite social media platform.