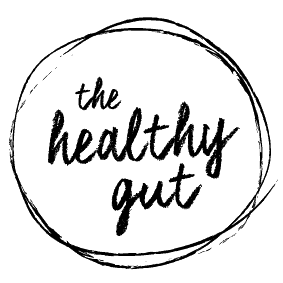 The #1 Online SIBO Thanksgiving
COOKING CLASS
13 NOV 2018 - 8.30PM (ET) / 14 NOV 2018 - 12.30PM (AEDT)
Thanksgiving Cooking Class
Learn to cook delicious SIBO friendly food for Thanksgiving with your host Rebecca Coomes. Watch as she shows you how to whip up delicious recipes no matter what your dietary restrictions are.
Get 6 sensational SIBO recipes that you can use this Thanksgiving. Tune in from anywhere in the world for this fun, interactive and online cooking class. 
Rebecca Coomes has taught hundreds of people just like you how to cook easy and nutritious SIBO meals that not only taste great, but are also fancy enough for a special occasion like Thanksgiving.
Wondering if the class is for you? Hit play to see what you get in a SIBO cooking class.
This class is for you if...
You're feeling overwhelmed and don't know what to eat this Thanksgiving.

You feel nervous about what you can, and what you can't eat on a SIBO diet.

You feel stressed and wish someone could give you some easy recipes to follow.

You want to have fun this Thanksgiving and enjoy delicious food.
You deserve to eat well with SIBO.
Here's how this online cooking class will help.
What others Say About the SIBO Cooking Classes
Here's a sneak peak of forthcoming SIBO cooking classes
Not sure you can do this?
Rebecca's got a story for you...
When I was first diagnosed with SIBO I felt completely overwhelmed. I had no idea what I was supposed to eat, as I had already been living on a very restricted diet for years.
I felt completely lost and confused. I spent hours on the internet searching for recipes, but none were quite right for me.
There were days when I wanted to give up. I didn't have the energy for meal planning and cooking. SIBO left me feeling exhausted and the last thing I felt like doing was hitting the kitchen for hours at a time to cook my special food. 
I just wished there was someone I could turn to who knew exactly what it was like to live with SIBO, who could show me what to eat and answer all my food related questions.
That was 3.5 years ago. Since then, I've improved my health enormously and now am passionate about helping people just like you love food again.
Food is our life source. We need it to heal and return to health. I've spent countless hours creating recipes so you don't have to.
I know exactly what it's like to feel completely overwhelmed with this condition, which is why I'm here to help you. I am that person for you that I longed for. I've lived and breathed SIBO and have helped thousands of people eat delicious food and stay compliant with their SIBO diet.
People regularly tell me that I've changed their lives, that my recipes have been their saving grace and have turned their fear of food into a love of food.
If they can do it, I know you can too. My recipes get results - and I'd love them to help you too.
Know someone who would love to do the Thanksgiving Cooking Class? Make sure you share the love and let them know by clicking one of the social sharing links below.