Learn how to finally live well with SIBO

Imagine not feeling completely overwhelmed by your diagnosis and instead, living your best life because you finally have the tools to beat SIBO. Now you can!
When you sign up for my Living Well with SIBO Journey: 5-Week Challenge Program, you get access to 5 weeks of invaluable SIBO content and expert insights as well as weekly live events with me! 
Starting Monday 26 September 2022, I will guide you through my 5 Key Pillars to Health - they are the cornerstone to your recovery and journey back to health. 
"Years of wisdom harnessed into a 5-week program that is concise, insightful and up to date with the latest research at your finger tips. Just do it, best decision you'll make around your health and wellbeing."
Mignon Mitchell
What is the 5-Week SIBO Challenge?
A 5-week program to empower you and help you with your vision of achieving health and happiness.
5 weeks of invaluable SIBO content and expert advice to guide you. All content is available on one single platform.
Access to my members-only Facebook Community where you can ask other SIBOers questions and find the support you need.
Weekly live events with me where you can get answers to your burning questions.
Free SIBO Bonus materials worth over $500 AUD.
Start Your Journey to Living Well with SIBO
Only $129 AUD
Save 25% when you add a SIBO Membership or SIBO Coaching Session. Offer only available during sign-up.
14-Day Money Back Guarantee
We're confident that this 5-week challenge will help you to live well with SIBO. However, if you decided not to continue on with the journey within 14 days, we'll give you a 'no questions' asked refund.
Meet your SIBO coach:
Rebecca Coomes
I'm Rebecca Coomes, author of the world's first SIBO cookbooks, host of The Healthy Gut podcast and a SIBOer like you.
I have struggled with gut issues since I was a child and I know how isolating it can be to live with these painful and invisible issues. I have been to countless doctors over the years complaining about several digestive and bowel issues, but they never said what was really wrong with me. Luckily, I found a Naturopath who's also a gut specialist. Along with her support, I realised that I needed to make some changes and my journey to health would take much more than popping a few pills. To regain my full health, I needed to overhaul my Awareness, Testing & Treatment, Nutrition, Mindset and Movement & Lifestyle.
By developing a 5-step system that addressed each of these areas and working with a health and wellness team, I finally know how to live well with SIBO and beyond.
Through this 5-week journey, I will guide you in exploring the 5 Key Pillars to Health that will also help you achieve optimal gut health.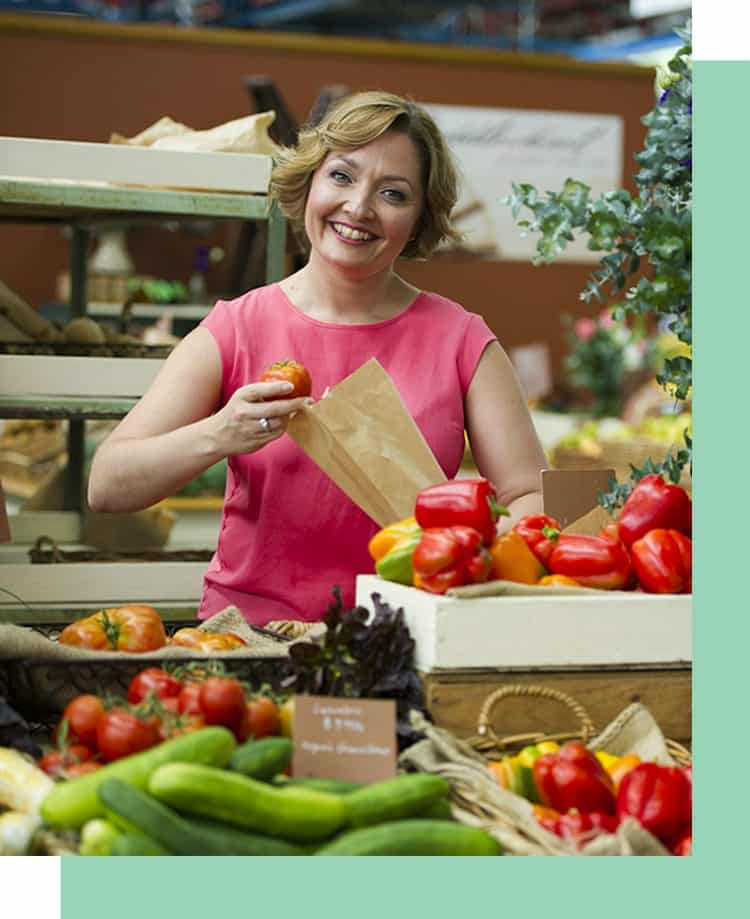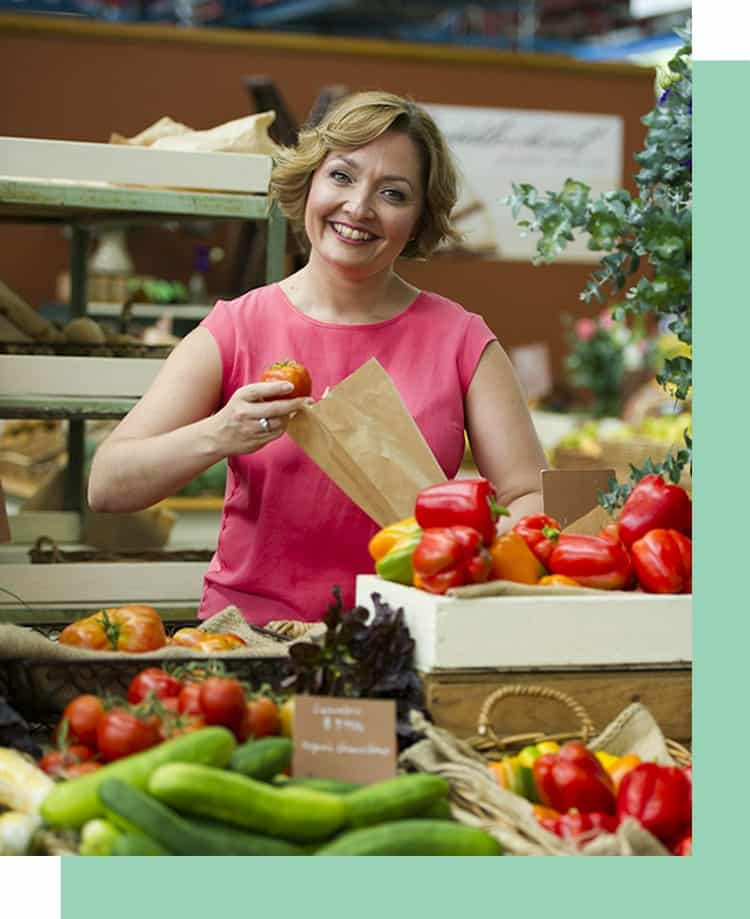 What do I get from the 5-Week SIBO Challenge?
Access to the course materials for the duration of the challenge via the 5WC membership site

Daily mini lessons so you don't feel overwhelmed.

Access to my members-only Facebook group. Go through the course with people just like you. Use it to ask questions

and find support from the community.

Weekly live Zoom calls (plus replays available if you can't watch live)
Private members-only Facebook group. Get to know others just like you, ask questions and find support from the community

An email at the start of every week with the schedule and learning objectives.

Access to invaluable SIBO content and expert insights (videos, audio recordings, handouts and guides)

Bonus SIBO materials worth over $500 AUD 
Start Your Journey to Living Well with SIBO with a 14-day Money Back Guarantee
Only $129AUD
Save 25% when you add a SIBO Membership or SIBO Coaching Session. Offer only available during sign-up.
GET EXTRA SUPPORT AND RESOURCES FOR YOUR HEALTH TRANSFORMATION
Save 25% off a SIBO Membership or SIBO Coaching Session when you add these to your 5 Week Challenge membership. Please note this offer is only available during sign-up.
THE MEMBERSHIP PROGRAM -

$249AUD $186.75AUD
Want access to the 5 Week Challenge course content after the challenge ends? The Membership Program is perfect for you! Plus you get access to extra videos, webinars, podcast episodes, expert advice and other resources worth over $2,000AUD!
*Not including live 5WC Zoom calls if only the Membership is purchased.
| | | |
| --- | --- | --- |
| Course access | 5 weeks | 12 months (annual membership) |
| Course content | 5WC only | Full access incl. 5WC course* |
| Zoom calls | Weekly for 5 weeks | Monthly |
| Bonus materials | $500 worth | $2000 worth |
1 ON 1 SIBO COACHING SESSIONS
When you add a SIBO Coaching Session to your 5 Week Challenge, you get the best of both worlds. Learn more about the 5 Key Pillars to Health via the challenge, then enjoy one-on-one personalised support from Rebecca Coomes with private coaching. Choose from a 1-session, 3-session or 5-session pack.
1 On 1 Coaching Sessions (1 Hour)
$195AUD

$146.25AUD
1 x 1 hour private coaching session
To be used within 2 months
1 On 1 Coaching Sessions (3-pack)
$525AUD

$393.75AUD
3 x 1 hour private coaching session
To be used within 2 months
1 On 1 Coaching Sessions (5-pack)
$775AUD

$581.25AUD
5 x 1 hour private coaching session
Can be used over 6 months
Thoughts from previous 5-week challenge members
Check Out How My 5-Week Challenge Has Helped Fellow SIBOers In their Health Journey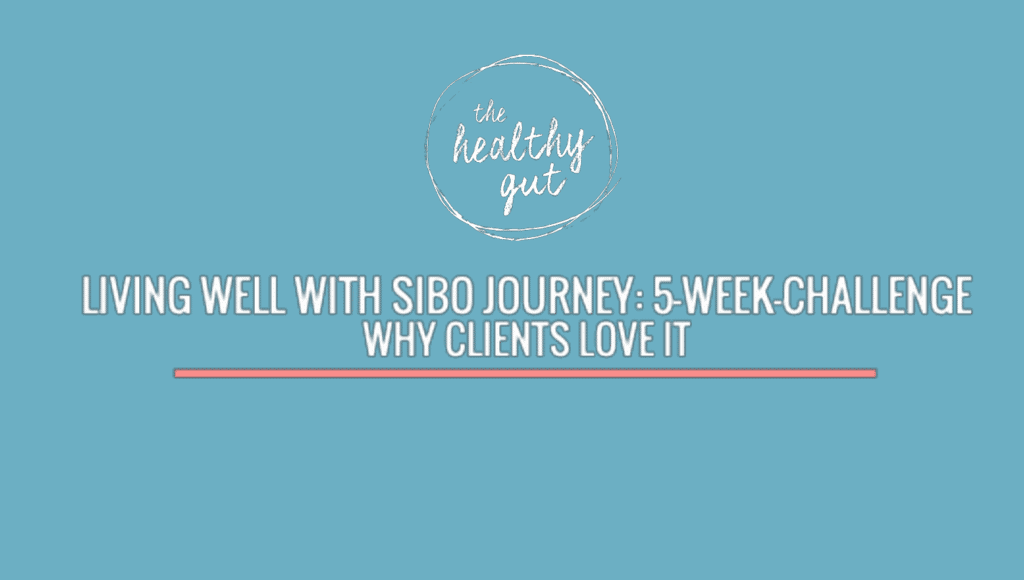 "You have incredible knowledge and that's very helpful, but you also have the personality to go with it. I think you're doing a really good job in motivating people."
Kathy signed up to The Healthy Gut 5-Week SIBO Challenge Program because it's the only program she found that had live weekly Q&A sessions with SIBO experts. She found a community to ask questions to and get the answers she was looking for.
"Rebecca, thank you so much. I am learning so much about SIBO and I'm feeling great. I had a setback on the weekend, very stressful, but now I am back on track."
Pauline
"You have given me information today that no doctor has ever told me. Thank you for your wisdom, knowledge and guidance."
Louise
"Thanks so much for all your insight. I am always learning something new from you! Your attitude to life is inspiring, thank you for being you and being real and approachable. Who hasn't had doctors speak in another language before."
Sonia
More Thoughts from people living well with SIBO
Check Out How My SIBO Coaching Sessions Have Helped Fellow SIBOers In Their Health Journey
"Rebecca is a warm, knowledgeable and professional coach who guides me and my fellow SIBO sufferers on this confusing and difficult journey."
Sharon signed up to the SIBO Coaching Program because she was looking for some extra support and guidance as she navigated her way through her SIBO treatment.
How can I be free from SIBO symptoms?
There are a lot of symptoms associated with SIBO and they can also change over time. But one thing is for sure, there are ways to help you relieve these painful gut symptoms.
SIBO diets for instance provide short-term relief of SIBO symptoms. Although they can't cure SIBO, it can help calm your digestive symptoms and give you a reprieve from feeling sick.
Aside from SIBO diet, it's also important to track your symptoms using a diary. It gives you the opportunity to write down everything you eat and drink, and track how you feel to see patterns with your symptoms.
Learn more how you can relieve SIBO symptoms in this 5-week challenge.
By joining my Living Well with SIBO Journey
You'll also receive instant access to more than $500 AUD worth of helpful and reliable SIBO content.
SIBO Resources
Bonus 1
Q&A with Naturopath Natalie Cruttenden
Ask your burning questions about the naturopathic approach to treating SIBO. Natalie has been a significant part of my journey of living well with SIBO and now she will also share with you important information on how you can heal your gut and reduce the excess bacteria living in your small intestine. 
Bonus 2
Q&A with Naturopath and Nutritionist Sandra Tenge
Sandra has worked in the area of health for 20 years. Her area of expertise is in the management of Irritable Bowel Syndrome and Digestive Health symptoms. She specialises in food allergies, food intolerances and food sensitivities.
Bonus 3
Instant access to Rebecca's coaching program materials
You will have exclusive access to the series of video and presentation slides content from my past SIBO coaching programs. Get more in-depth information about my 5 Key Pillars to Health. I also answer the most common questions SIBO patients have such as length of treatment, how to manage anxiety and much more.
Bonus 4
10 Tips on Creating Awareness  
I will give you proven tips on how you can be more aware of your SIBO condition and get all the pieces of your healthcare puzzle together.
SIBO-Friendly Recipes
Bonus 
eCookbook Bundle 
When joining the 5-week challenge program, you receive this exceptional eCookbook bundle. These delicious and SIBO-friendly recipes from my SIBO eCookbooks will help you improve your nutrition. The bundle includes my SIBO Soups eCookbook, SIBO Family Favourites eCookbook and SIBO Summer eCookbook. 
SIBO Handy Tools 
Bonus 1
Food and Mood Diary
Get free access to my 7-day Food and Mood Diary to help you track your symptoms. The Food and Mood Diary has helped thousands of SIBOers in tuning in to the signals their body is sending them and in measuring the improvements they make as they progress through their SIBO treatment.
Bonus 2
7-Day SIBO Meal Plan
Make your week easier with my 7-Day SIBO Meal Plan. It includes 20+ recipes with easy-to-follow instructions, plus a complete shopping list. You will also get handy hints and tips to make cooking easier and quicker for you.
"Find the time to participate. You won't be sorry. You won't be alone. You will come out knowing a great deal more with a renewed "I Can" attitude. Good luck and best wishes from a graduate of the first group."
Mary Ellen
"Thank you so much for all the support in the past 5 weeks. This group has been amazing in so many ways! It has been reassuring to be guided by someone who has been through and is still going through living with gut issues."
Jo Haire
"I feel so empowered and ready to move forward on my SIBO journey. I didn't even realise how stuck and in such a poor mental space I was until this 5-week challenge. I feel so much better just being equipped with this knowledge and knowing there are others like me."
Jacqui Raadsma
Why do I keep on relapsing?
Many people suffer from SIBO relapse. This is because understanding your gut really takes time.
It occurs in 66% of all SIBO patients and is often due to the underlying cause not being addressed properly. This can include the deficiency of the migrating motor complex (MMC) and anatomical or structural alteration affecting the small intestine.
When you have a SIBO relapse, you first need to identify the cause of the recurrence. Start changing your routine, treatment, lifestyle or diet one at a time. Getting everything back on track is how we get over the setbacks and quickly regain control. By learning about the 5 Key Pillars, you can also learn how you can prevent a SIBO recurrence or minimise the severity of the relapse.
The 5 Key Pillars to Health
Awareness
The first step to regaining your health is to become aware of how you are feeling. We'll discuss how you can better understand your condition, why you have it and how you need to treat it is to succeed in your recovery. 
Testing & treatment
There are a number of ways to treat SIBO. But how do you know which one is best for you? This 5-week challenge will include a walk-through of different treatment options so you can make more informed decisions when treating your SIBO. 
nutrition
Nutrition is vital to living a healthy gut life. With SIBO, the food you eat can help or hinder your progress. Learn how knowing what you eat and how you eat can help you in your recovery. 
mindset
Being aware of your thoughts can help. When you have been unwell for some time, it can be very easy to fall into a negative mindset. Discover the ways on how you can turn negative thoughts into positive beliefs which will support you to achieve your wellness goals. 
Movement & Lifestyle
The way you live your life is fundamental to your recovery. Stress, sleep, relationships, social activities, relaxation and goal setting play an important role in how quickly you regain your health. Learn how changing your lifestyle and understanding how you move your body can help your recovery.
How does the 5-week challenge work?
Get 5 weeks of invaluable SIBO content in your membership portal to help you start your journey back to health.
Plus! Get access to my members-only Facebook group
This is the members-only group for participants of The Healthy Gut Living Well With SIBO: 5 Week Challenge. A group where you can connect with fellow SIBOers who know exactly what it's like to live with gut issues, as you progress through the program together and learn how to live well with SIBO. 
Week 1 - Awareness
During the first week, I will help you take the first step towards your journey back to health - developing your Awareness. You'll learn more about your condition and what you need to do to repair your gut. 
Checklist and coaching program video for creating awareness
Learn how to use the Food and Mood Diary
SIBO resources to increase your knowledge about SIBO
Tips on how to manage anxiety
Week 2 - Testing & Treating SIBO
In week 2, you'll discover the various SIBO tests and treatments available. You will also learn the next steps you need to take to fully repair your gut and prevent relapse.
How to test for SIBO
The types of SIBO treatments
How these treatments differ from each other
SIBO testing and treatment live Q&A with Naturopath Natalie Cruttenden
What you need to do to live well with SIBO
How to prevent relapse or minimise the severity of relapse
Week 3 - Nutrition
During the third week, you will deep dive into Nutrition. I will share information about the various SIBO diets and the role they play in your SIBO recovery.
Understand the role of diets in your SIBO journey
Types of SIBO diet protocols
Importance of diversity in your nutrition
Live Q&A with Naturopath and Nutritionist Sandra Tenge
How to manage food intolerances
Understand the seasonality of foods
Week 4 - Mindset
Week 4 tackles the importance of having the right Mindset in transforming our health. You will learn how to manage your thought patterns and the benefits you'll enjoy once you're able to achieve this.
How you can change your internal dialogue from negative to positive thoughts
5 exercises to help you feel good
How stress impacts your gut and how you can reduce it
How you can develop your mindfulness
Week 5 - Movement and lifestyle
In week 5, you will learn about the right types of exercise for SIBO. You will also discover the significant role your lifestyle plays in your recovery.
7 reasons why you should move your body
How to exercise when you have SIBO
Three easy exercises to help reduce your bloating
Importance of sleep in the digestive healing process
How to deal with personal relationships and work when you have SIBO
Not sure what SIBO
treatment is right for me
Whether you're currently undergoing treatment or about to start one, this 5-week challenge will help you get clarity on the right SIBO treatment that is most suitable for you.
You will learn:
- What SIBO treatments are available
- What you need to consider when going through treatment
- What you have to look into if you relapse regularly or quick after a round of treatment
Getting back on track
After a lifetime of chronic illness, I was finally able to successfully transform my health. I decided to take control of my own well-being and worked with a dream team of health and wellness practitioners who helped me in my journey.
I know exactly what it feels like to want to feel well again and today, I want to help you in your vision of achieving health and happiness.
Now it's your turn!
Have questions about the program?
Don't hesitate to reach out.
FAQ's - Before joining the 5-week-challenge
FAQS - During the 5-Week Challenge
FAQS - After the 5-Week Challenge